Built-in Android camera(s) are never sufficient for selfie addicts. With the selfie fever all around, don't you hate it when your phone doesn't capture pictures that beautifully ? After all, those happy moments aren't going to come back. So why to loose those moments if you could take better photos using your Android phone camera ?
Good news is : there are many excellent camera apps for Android that help you improve your Android phone's camera quality and take better photos. A powerful camera app for Android may amazingly improve the picture quality of photos taken from your Android device. As you need better photos, so you don't need to blindly rely on built-in camera. Thankfully, you may try any of the best Android camera apps.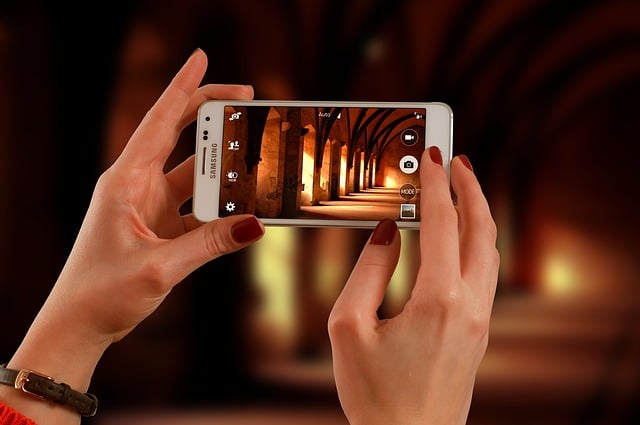 In an era when people are being replaced by contacts, conversations are being replaced by texts or messaging and the most importantly – the priceless moments are turning into photographs and video or audio clips, why don't you replace built-in camera with a powerful camera app for Android ? Perhaps, doing so will help you enhance the picture quality of images you take. Keeping in this issue in mind, we have today compiled the list of best camera apps for Android users.
Also Read : Top 10 Best Free Photo Editing Software to Edit Photos Like a Pro
13 Best Android Camera Apps to Improve Your Android Camera's Picture Quality
Retrica is one of the best Android camera app that is certainly going to suit your needs if you are a selfie addict or an active Instagram user. Retrica is specially designed and developed for those users who want to take amazing photos. It comes with many unique features of its own.
This android camera app comes with a number of real-time filters allowing you to preview photos in different filters before snapping. Apart from filters, it has in-built functionality of many other photo editing tools, frames and collage makers too.
Checkout : 11 Best Business Card Scanner Apps for Android Devices
Vignette is yet another camera app for Android with almost all tools to make the best of any picture. Vignette is a full-featured camera application for Android, featuring digital zoom, time-lapse, self-timer and many more powerful features. Unlike other (so called) best Android camera apps which require internet connection to process and edit photos, it even works without internet connection.
To be true, it comes with 70 filters and 50 frames that can be customized in anyway you prefer to; with more features being added in updates. Such huge number of filters and frames allow you to add more effects to your photos. Apart from filters and frames, it comes with many other features like on-screen controls for exposure, zoom, flash and switching camera etc.
Also Read : TRP Guides – How to Take Screenshots on Android Easily ?
As the name says, Camera360 i.e. all-in-one camera app for android. If you are looking for a full fledged camera app for android that is easy to use and with a simple yet fascinating user interface, simply give this app a chance to serve you.
Camera360 Ultimate comes with 100+ classic filters, magic effects and storm HDR to help you add various photo effects to your pictures. Apart from filters, it also comes with many additional collage and frames. Though some of these utilities may be available in the other camera apps for Android, but you won't find all these utilities in a single camera app except this one.
Checkout : 9 Super Smart Tips and Tricks to Click Beautiful Selfies Naturally
Most of us have seen at least one pic clicked with a SLR/DSLR and admit it, we have like it way too much. But many of us do not own such professional camera and nor does android come with with any kind of features like DSLR. But this android camera app will help you out to make your photos like similar to DSLR ones.
AfterFocus comes in both free as well as a paid version. It does not have a huge collection of filters or frames but it fulfills its commitment. Just select the area (background) that you want to blur. Apart from simple blur, it comes with motion blur too, to make your pic appear as if you were moving; say walking or driving.
Yet another sleek and stylish android camera app with features that are a bit different from the above mentioned camera apps. It adds advanced features to your Android phone's camera. If you are a newbie or do not want yourself to get tangled amid it's customization features, it is advised to use auto mode.
The ProCapture camera app for Android comes with paid and a free version – free version comes with some limitations. Depending upon your choice, you may choose from the two. It comes with many powerful features like multiple advanced camera shooting mode, panorma mode, wide shot mode, reduce noise mode etc. including popularly known 'Touch-to-focus' which is available only on android 4.0 or higher.
Candy Camera for Selfie is a free android camera app that enhances the quality of photos clicked with your Android phone's camera. Unlike most of the apps that let you add filters and effects to your pics only after you have clicked them. With Candy Camera app for Android, users can add filters and effects on the spot i.e. right at the time of taking pics.
Apart from making your pics look stylish with almost all kinds of filters and effects inbuilt, it does not compensate with the quality of the pics. It may also be considered as one of the best photo editing app for selfies with 100+ unique artistic filters.
7. Camu – Camera for Perfect Pics
"Beauty lies in simplicity" – This is the most appropriate quote to describe this powerful android camera app. Camu is one of the simplest and easy to use camera app for android that can be efficiently used by anyone, even a newbie in android and camera apps zone a it lets you take best selfies even in auto mode.
Camu camera app for Android comes with many rich functionalities with simple user interface. Though simplicity isn't the only reason to use this camera app. Apart from its simple user interface, it helps you see a live preview of awesome pics. You may also take better selfies by adding texts, various effects, including the simple black and white effect. The shoot perfect focus also lets you shoot stunning photos and videos by adjusting the clarity.
Also Read: 6 Best Free Online Photo Collage Maker to Make Photo Collages Online
Perfectly Clear is one of the best premium camera app for Android specially developed for professional photography. The camera app is for the ones who wish to become a professional photographer or a professional photo editor in the coming days. It is a powerful Android camera app that allows you to effortlessly make your photos perfect.
Perfectly clear camera app for android does not contain only mere filters. But it has something more significant than that. Not only it add filter or effects to your pics, but also it enhances them too, thereby adding life to the pic. The most remarkable feature of this app is that it makes at least 12 automatic corrections with a single tap of your fingers.
Camera FV-5 is yet another premium Android camera app for professional photographers who are looking for professional photography app. If you have an experience of using DSLR/SLR, then you are surely going to like to this camera app. Camera FV-5 adds many features. Most of them are just like a DSLR in your android phone with complete autonomy to use it in whichever way you want and to the extent you want them to appear in your pics.
The only limits are the ones those you set i.e. you imagination power and creativity. And this is the reason why this app is preferred mostly by the professional photographers.
10. Google Camera
Google Camera is the best photography app for Android, developed by none other than the most widely growing and expanding tech giant – Google itself, it is a nice photography app that doesn't compromises with its quality of service. Google Camera is a free camera app for Android that lets you create stunning photographic effects by using the power of your smartphone with features like HDR+, Lens Blur, Wide Angle, Panorama and Photo Sphere etc.
 Most of us are unaware of this camera app, but believe me it isn't something less than the ones mentioned above. With its simple but beautiful and intuitive material design user interface, it brings advance options like Photo-sphere and 360 degree panaroma.  And much more features are being added with ever update.
11. LgCameraPro
LgCameraPro is a camera app specially for android users. It comes with the easiest to use simple user interface as compared to all other android camera apps. And this feature outshines all other camera apps and attracts user to give it a try.
Along with with the photo editing options like filters, it comes with full customizable control for recording videos too; all granted to the user. Only downside is : it is a premium camera app for Android. So you need to pay before you use. However, they offer a free version for those who are looking for free Android camera app options.
12. Pudding Camera Photo Editor
Pudding camera is an android app developed by KTH. It basically lets you edit your photos to add professional touch. It is quite similar to another android app, Retro Camera with a number of filters, effects, frames etc. But the only downside of the app is that the highest value to which the pixels of an image can reach is 1280 pixels.
Although this size is good and enough if you wish to share your pics on social networking sites. But if you desire quality of pics even better than 1280 pixels, then it is advised to switch to any other android camera app listed above.
As the name says, an incredible yet fastest android camera app. If you have kids of whom you want to capture each and every moment, or you like to capture motion pics, then this app can satisfy your needs quite effectively.
The Fast Burst Camera app for android comes with the tendency to shoot 30 frames per second; but your android phone's performance is a must to be determined before evaluating this app. This app comes with a free as well as paid version though if you download its paid version, you get access to more of it's features.
Also See : How to Capture Screen on Windows ? – Top 10 Best Screen Recording Software for Windows
The Pro Review from TechReviewPro
The above mentioned apps are a few apps from the huge list of both – free and paid camera apps for android. Each app has it's own distinct quality features and limitations. Hopefully these camera apps for Android will help you take better photos.
Do you know any other camera app that should be listed here ? Add it using the comment box below.
Don't Miss :