These days everything is going online – from buying products or services to selling them and so is the case with business. A business card is basically a piece of cardboard or paper that contains details about the concerned person or authority or business.
Business cards are very important as you cannot remember each and every detail about someone, so the entire details can be carried along with you in the form of business card. But it is an old fashioned practice to carry business cards in pockets. The new trend is to go electronic or scan and save business cards in your e-devices.
The scanning and saving of business cards can be performed only with the help of some specialized business card scanner apps. Though you may not be familiar with such apps, but we have here compiled a list of 11 best business card scanning apps for Android which are also free.
Also Read: Top 7 Best Pedometer Apps for Android to Count Your Steps Daily
11 Best Business Card Scanner Apps for Android
Camcard is among one of the best business card scanner apps available for Android devices. The popularity of this free android scanner app can be understood by the fact that it has approximately 100 million users. It provides an easy option for its users to scan the cards as well as for saving them to the Android device.
In addition to saving cards, it offers lots of other features also. Users can find directions based on the inputted cards, exchange cards and the contacts saved in the phone can be synced with the cards to have an updated bio of people.
Business Card Reader is yet another free business card scanning app available on Android platform. Though the Business Card Scanner app for Android is still in its infant or beta mode, one cannot underestimate its features. The app scans business cards with the inbuilt camera and saves them like a vCard.
The scanned cards are then saved in contacts. The features of this app aren't confined to the scanning cards only; in addition to scanning, users can also create their own Android based business cards with BC designer. Moreover, this app supports seven languages.
3. Bizcaroid Lite
This free Android app for business card scanning comes with a very easy to use and user-friendly interface. Also, the app comes with a quite rare to find feature i.e. availability of various languages and the user interface can be customized as per the users needs.
The business card scanner app works on the concept of – "OCR (Optical Card Reader) recognition" that is used to scan business cards. After the scanning process is completed and the information is saved, it can be customized manually.
Also Check: 6 Best Currency Converter Apps for Android for Quick Currency Conversions
Business Card Reader SugarCRM is a business card scanning app which is ideal for those who already have or wish to use a SugarCRM account. The business card scanning app is very simple and free to use. To save a business card, the app firstly scans it with your phone's inbuilt camera.
After the scanning process is completed, the scanned card is automatically imported to your SugarCRM account. Once the card is imported in your account, additional information can also be added about the person or client to have all the details at one place.
To keep up with the privacy and confidentiality, these days business cards are being encrypted via QR codes. QR Droid Code Scanner is just another free android scanning app that can scan QR codes, bar codes and data matrixes.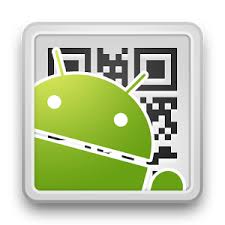 The app works in collaboration with the smartphone's camera or browser or SD card, as per the user's choice. Apart from scanning codes, the user himself/herself can create codes from contacts that can be scanned by anyone having a QR Code scanner.
If you are tired with keeping numerous number of business cards in your pocket just because you may need them anytime and anywhere, then this free business card scanning app is definitely going to help you.
This app is developed by ScanBiz Mobile Solutions LP. With a 3D gallery of saved cards, making its user interface interesting. The scanned cards can be saved distinctly or synced with an existing contact. Moreover, the contact information can also be updated easily.
7. EverCard
EverCard is yet another free to use business card scanner app for Android, with the highest standard of accuracy. With this app, scanning business cards becomes a very easy activity and so is the case with saving them. Moreover, the scanned cards can be easily and automatically sorted.
Considering diversification, the app is available in four languages – English, Simplified Chinese, Traditional Chinese and Japanese. The app comes with no limitations and can scan unlimited cards. Lastly, the scanned cards can also be saved to the phone contacts.
8. Business Card Info (BCi)
Business Card Info (BCi) just another app which is similar to the above mentioned business card scanning app – Business Card Reader. This app is also in its initial or developing stage. However the performance of the app continues to be satisfactory.
The scanned cards can be then easily imported and stored in the – "Cards Collection". Though it doesn't offer much features like the above mentioned business card scanner apps but one unique feature that it provides is that the stored cards can be searched via an interactive map.
World Card Mobile is a free business card scanner app for Android that has actually accomplished the title of one of the best business card reading app award. This app offers a simple yet interactive UI (user interface).
In order to save a card, simply click a picture of it and subsequently add it to contacts on your phone. This app makes your international business easy by being available in seven different languages.
10. FullContact Card Reader
This free business card scanning app is much alike many of the business card scanning app mentioned above, though it offer some additional features too. The app comes integrated and complied with about 250 other apps like Dropbox, SugarCRM etc.
The scanning process is quite simple – take a pic of the concerned business card with the app via your smartphone's camera; snap it; and save to your preferred storage from the numerous storage options available.
Card Scanner, is another business card scanning app for Android which is available for free. This app comes with the greatest standard of accuracy. It extracts information from business cards and lets you save the extracted information to Zoho CRM as a Contact.
Scanning process is quite simple and the details are then stored to Zoho CRM account. The intelligence of the app can be determined by the simple activity it performs – the details after being extracted are auto-filled in the contacts.
Also Check : 11 Best Free Spy Apps for Android Devices
The Pro review from TechReviewPro
The above mentioned list contains all the relevant free business card scanning apps for Android available exclusively in the Google Play Store. Did we miss any business card scanner app ? Do let us know using the comment box below.
Also Read :