Android is evolving rapidly as we talk. And, with more improvements, the Android system starts demanding more battery juice to keep a smartphone operational for a longer period of time. Hence, we need a bigger battery for our Android smartphones to make it last a day. Battery draining is a common issue for every Android user and usually, a large percentage of Android users complain about it. One of the most common question among users is: How can I get more battery life out of my Android device?
Increasing smartphone battery life is a necessity especially if you like chatting/talking longer on your phone, watching movies on Android, playing Android games or what so ever. Most of the smartphones come with default functionality of battery saver mode on Android but it is not highly effective in extending Android battery life. Well, yes you can do the manual effective tweaks like adjusting brightness, uninstalling the power hungry apps and also by enabling the inbuilt battery saver mode when the device is idle. And, these will help you to an extent.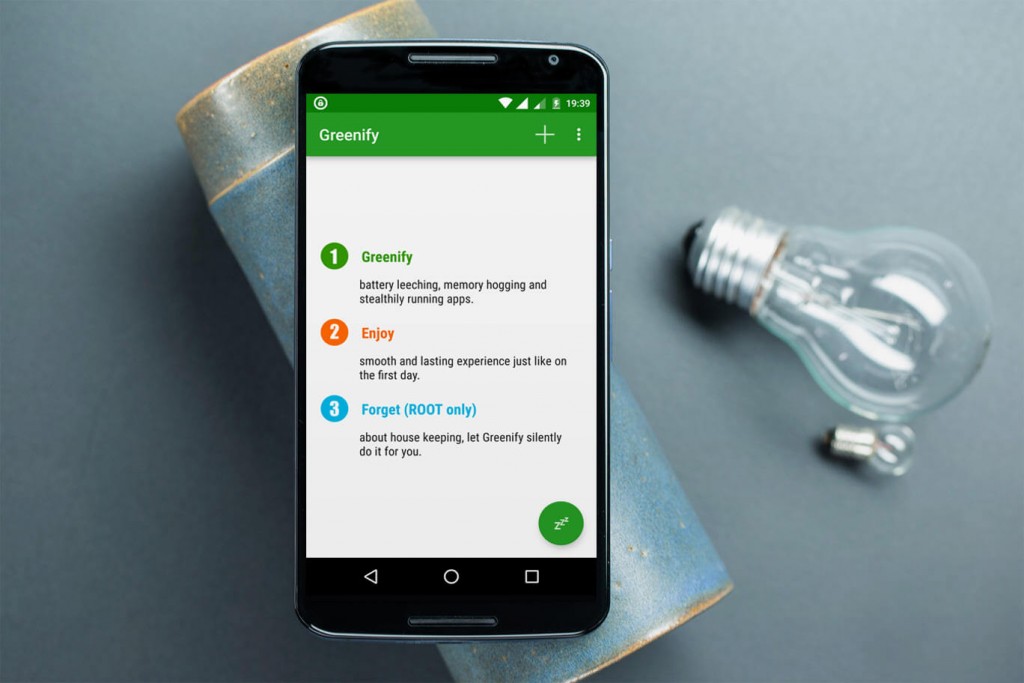 However, although there are many 'so-called' best battery saver apps for Android that promise you to help in staying away from battery draining problem on Android. Yes, you may find many of battery saver apps on Google Play Store. But you'll be shocked to know that most of the best battery saving apps for Android available on the Play Store aren't as helpful as you think. Instead, they drain your battery faster! Do you want to know why is that? I'll tell you in a while but before that, you need to know how these 'so-called' best battery saver apps for Android work?
Also Read: How to Lock Apps on Android? – Top 5 Best App Lock for Android
How do Android Battery Saver Apps Actually Work?
Basically, Android battery saver apps postpone background tasks, adjust brightness, sound, and settings to optimize battery consumption for long lasting which otherwise could have been tough if you were supposed to customize and configure manually. Thus optimum usage of apps, brightness, sound etc. and minimum consumption of RAM helps in increasing the battery life of your Android devices. That's how Android battery saving apps work. But as I told you, most of the battery saver apps for Android are useless, here is why?
Check out: Trick to Browse Fast Without Internet Connection
Why are Most of the Android Battery Saver Apps Useless?
The battery saving app for Android which includes smart profiles according to the current battery percentage is definitely useful. It makes the battery management automated and the battery saver app takes a bit of battery too as it always runs in the background. However, the battery saver apps that provide you task killer support is just not what you want!
When the process is killed, it restarts itself after a while and this increases the overhead of the processor to run once again to execute the process! Was it a bit complex? In general, task killers aren't good, they drain more battery rather than saving it.
Taking everything into account we've compiled a list of 5 best battery saver apps for rooted and non-rooted devices as well. (If you have got a rooted device, you're lucky!)
Disclaimer: We do not support rooting. Although, it has its own benefits.
Check out: 5 Best Custom ROM for Android to Customize Your Android Phone
5 Best Battery Saving App for Android to Extend Smartphone Battery Life
Even though the high-end Android smartphones and tablets deliver standard battery performance but not in all cases. Especially, if you're using a budget smartphone without having highly effective battery saving features then you need to learn how to conserve your smartphone battery using free battery saving apps. That's how you may increase Android devices' battery life undoubtedly.
I've hand picked 5 best performing battery saving apps for your Android device from Google Play Store. Do you want to get rid of battery draining issue once and for all? Then keep reading till the end and pick the best battery saving app for you.
1. Greenify (Rooted & Non-Rooted Devices)
It is indeed the best battery saver app for Android which comes baked in with impressive features and some experimental features as well. Do you have Android 6.0 Marshmallow running on your device? No? Not a problem!
Greenify helps to hibernate the apps (not killing! but doing the manual force stop). And, if you already have the latest Android version which comes with the doze mode, this app offers an experimental "Aggressive Doze mode" which will make sure that the doze mode kicks in as soon as possible.
That's way faster than it should kick in by default. So, it's definitely beneficial in saving more battery in standby. Also, you can enable Auto-hibernation which would forcefully stop the idle apps from running in the background and would resume the service when needed. It would save a lot of battery juice.
Checkout : Adblock for Android : 8 Best Ad-Blocker Apps for Android
2. Amplify (Rooted devices only)
A light app solely meant for power users (rooted devices). You can control apps which wake up your device unnecessarily or at an unwanted time. You get the ability to control alarm and system services which generally consumes a significant amount of battery.
There's a pro version of it where you would find the feature to control alarms unlocked. Also, the wake locks can be controlled in the pro package.
3. Servicely (Rooted devices only)
Well, there's no device that doesn't include system apps running in the background unless rooted and controlled. With this app, you get to control system services which almost recovers 50% of the battery juice. Excited? That's why I've mentioned that rooting has its own privileges, which is risky and useful as well.
It has a simple user interface giving you a powerful control over your device. I would advise you to read the end of the app description on the Play Store (It would help!).
4. Avast Battery Saver (Both Rooted & Non-Rooted devices)
An efficient battery management app. If you're not in a position to handle the manual tweaks according to the situation (like enabling the default battery saver mode and reduce the brightness of your device when not using it). You won't have to touch a thing if you let avast's battery saver manage your battery. The best optimization according to what you need when you need it.
5. BetterBatteryStats 
It's the traditional way of managing the battery i.e knowing what consumes your battery the most. Well, the default battery graph isn't accurate enough. So, this would be a better solution, tracking every detail of the app's impact on the battery.
It's real simple, find the app consuming most of the battery and remove it. Not necessarily removing the app but if the app is important enough, you'll have to search for a lighter alternative.
Also See : Top 20 Best Free Android VPN Apps to Browse Anonymously on Android
The Pro Review From TechReviewPro
Now that you've known that task killers are useless and instead you are left with limited "real" battery saving apps for Android on the Play Store. If you've a rooted device, you should go with Amplify and if you don't have a rooted device Greenify will do just fine. My personal preference would be Greenify!
Let us know in the comments section below which one did you choose for yourself? Does that work in your case? Do you find the task killers useless?
Don't Miss :