If you are a gamer and have enjoyed gaming for at least few years, you must be knowing about Discord. Discord is a popular chat client for gamers which allows voice as well as text chatting. It is a very flexible chat client that offers lots of customizations. You can add some of the best Discord bots to enhance your Discord server. We have already shared how to add bots to your discord server. However, if you are looking for the best public Discord bots for your Discord server, pat on your back because you are at the right place.
I have curated a list of 30 of the best Discord bots currently available. I have provided information about each of the Discord bot and a quick download link that you can use to add the bot to your server.  The 30 Discord bots listed aren't in any particular order, so make sure to take a scroll through the entire list to find the kind of bots that would benefit your own server.
Please note that you must have server management permissions to be able to install Bots on a Discord server. If you are the server admin, you'll already have the necessary permissions. If you aren't the server admin, you'll need to ask the admin of the server to give you server management permissions. Once you have server management permissions, simply click any of the links from our best public Discord bots list below and you'll be able to install the bots onto your server.
Also Read: 17 Best Minecraft Mods of All Time
30+ Best Public Discord Bots for Your Discord Server
This list includes Discord music bots, Discord bots for server moderation, Discord user engagement bots, and plenty more. We even have some Discord bots designed with commands specific to certain games, including Overwatch, League of Legends, and Runescape.
1. Mirai
Why It's Useful: Mirai is one of the best public Discord bots currently online. Mirai gives Discord server owners access to a range of moderation and utility commands. Mirai has an arsenal of reminder tools built into its feature list, and it also has access to many features perfect for Twitch streamers. On the Mirai website, seven different 'pillars' have been chosen for the wide variety of features to fall under.
To begin with, Mirai has some features specifically designed for osu! players. You can quickly search for a player's osu! Stats, see recent top players, and more. Mirai's second pillar is for anime – the features for this pillar include commands for grabbing details on anime, manga, novels, and characters. There are also built-in commands for allowing Mirai to notify you when a new episode of your favorite series gets a release.
Next up, Mirai has a plethora of moderation tools available underneath its moderation pillar. This includes user management, invites, bans, kicks, and more. The fourth pillar of Mirai includes a built in radio stream, which allows users to play music through their Discord channel. This isn't nearly as impressive as some dedicated music players out there, but it works well in its own right.
Mirai also has tons of server commands, including commands for server details, user information, or random number generators and dice rolling. Mirai's 6th pillar is focused on creating reminders – with the reminder command; you can get Mirai to notify you whenever's necessary.
Finally, Mirai has some controls built specifically for Twitch streaming, including polls, giveaways, and streaming notifications. With all of these features in mind, Mirai is without a doubt one of the best public Discord bots currently available.
2. Wolver
Why It's Useful: Wolver is a multi-purpose bot for Discord that gives the server owner access to moderation tools and provides fun new engagement features for server visitors. Wolver adds a level system, built-in images of cats, wolves, cubs, and more. Wolver also adds over 30 utility commands to a Discord server, making it one of the best public Discord bots available.

Besides the basic moderation commands, Wolver has many fun features and utility commands. This includes an 8ball, a user avatar system, coin flipping, a built-in calculator, a dice, a built-in Google search, and plenty of image search commands.
Wolver uses Google for a lot of its commands, but if you spend a lot of time in Discord, you may find it easier to use the Wolver commands as opposed to opening a tab on your web browser.
3. Copycat
Why It's Useful: Copycat is an advanced messaging bot that can be used to send other users messages, PMs and more automatically. It works as a standalone messaging tool and creating commands for it is easy, mostly in thanks to Copycat's clean embedded interface.
Though Copycat has a particular purpose, it's going to be one of the best public Discord bots you can install on your server if you're looking for highly customized message commands.
While there are plenty of bots for Discord that can send join messages and a message of the day, with Copycat, you can customize your messages further, send messages in specific chat channels or privately send messages to each user individually.
4. RuneCord
Why It's Useful: Have a Discord server that hosts Runescape players? RuneCord is a Discord bot specifically built to help make Runescape Discord servers even better. RuneCord can be used to check items price, do dice rolls and check adventurer's logs. If you're a Runescape player, RuneCord will certainly deserve a spot amongst the best public Discord bots in this list.
One of our favorite features built into Runecord is the active grand exchange command. With this, users can type -price item name to receive results about the current price of items in the grand exchange.
There are also commands for keeping an eye on current boss rotations, and you can also see details about the current whereabouts of some distractions and diversions in Runescape. It should be noted that this Discord bot is specifically for Runescape 3. If you're a Runescape 3 player, this could be without a doubt one of the best public Discord bots for you.
5. HyperCast
Why It's Useful: Big music fan? Hypercast may be one of the best public Discord bots for you. HyperCast is a music bot for Discord that offers a unique experience that works similarly to a car radio. With HyperCast, Discord users can switch between different radio channels, each of which will automatically play music playlists based on a different music genre.
Unlike other music bots for Discord, you don't get much control over what music will be played. While you can change different genres, the music that plays is chosen for you. For some users, though, this is the kind of virtual radio experience that they are looking for. The genres on Hypercast include country, electro, classical, retro, metal, hip-hop, rock, and jazz.
6. Mee6
Why It's Useful: Mee6 is a Discord bot with a beautiful dashboard. It has a custom command generator, a member level and XP system, moderator features, a built-in Twitch stream notifier, custom welcome messages and much more. You could happily run a Discord server with Mee6, and Mee6 alone.
When you add Mee6 to your Discord server, you're given a lot of control over how the bot works. Essentially, though, you'll be given a system that allows your users to gain XP and go up levels by participating in the Discord chat. You can also use Mee6 to create your own custom commands. Mee6 can also keep track of all sent messages via a built-in message log, and there is also a built in anime and manga web search feature. Regarding appearance and engagement, Mee6 is definitely one of the best public Discord bots out there.
7. DiscordRPG
Why It's Useful: You can turn your Discord server into an RPG game with the DiscordRPG bot. With DiscordRPG, server members get access to a customizable profile that's directly correlated with the RPG features. Discord members can fight enemies, earn items, unlock achievements and take part in PVP battles against other players. DiscordRPG is the perfect user engagement bot for Discord.
Currently, DiscordRPG is live on a total of 31,000 servers, and there's a good reason for it. When you first get started, DiscordRPG may seem a little confusing. However, once you get used to the commands and start to understand how it all works, you'll more than likely find yourself coming back to level up your profile, earn new items and take part in quests.
More content is regularly being added to the DiscordRPG, so you'll always have new things to do. You can also access it from your Discord desktop client, through the web, or from the Discord app.
8. ErisBot
Why It's Useful: ErisBot is one of the best do-everything bots currently available on Discord. ErisBot bundles most feature Discord server owners could hope to use, including moderation tools, Twitch notifications, utility commands and plenty of fun, engaging features for server users. ErisBot also has a crisp, stable performance.
To begin, ErisBot has a built in music feature that has a search functionality – if you're looking for a single all-in-one public Discord bot but would like music functionality too, ErisBot works wonders. You can also add your own custom join and leave messages, disable certain commands to stop mod abuse, and access a variety of moderation tools.
On the fun side of things, ErisBot has a built in Twitter Feed, Twitch notifications for your favorite streamers, Urban Dictionary search, a magic 8Ball, Random stories, weather information, dice rolls, and even a currency converter.
9. Lapzbot
Why It's Useful: LapzBot is a multi-function bot for Discord with a wide range of features. LapzBot is perfect for engaging users, but it also has some basic moderation tools. LapzBot features member ranking and level up systems, custom welcome messages and osu! commands.
10. UB3R-BOT
Why It's Useful: UB3R-BOT is an 11-year-old IRC bot that has been transferred to the world of Discord. UB3r-BOT is filled with an arsenal of utility features that almost any Discord server owner will find useful. Commands include user join greeting messages, notification for weather, RSS, Twitch, Twitter, Beam and more.
You can also use UB3R-BOT to check the weather in the area. UB3R-BOT also has custom join messages, and you can use this Discord bot to search the web, search for images and even to search for YouTube videos.
While most Discord bots have features specific to chat channels, UB3R-BOT also has greeting and goodbye messages for those in the voice channel. There's plenty more that UB3R-BOT can do too, all of which you can find out about through the download link above.
11. dabBot
Why It's Useful: The dabBot is helpful to any Discord server owners looking for a music bot. dabBot is unique because it has a broad range of easy-to-use commands and it takes just seconds to set it all up. Commands allow users to pick between songs, add songs to the bot, play UK radio stations, pause songs and skip songs.
What the number of commands dabBot has is quite extensive, thus makes it one of the best public Discord bots that have a focus on music.
12. Ender
Why It's Useful: Ender is a multi purpose community Discord bot. It has been built from the ground up to make it easy for server owners to manage large communities. Built in moderation and admin tools are easy to use, music commands are available, and plenty of useful utility commands for tracking server users are up for use.
If managing your own server is something that would usually give you a headache, then the ease of use that Ender provides should help make your server admin life a whole lot easier. Ender is definitely one of the best public Discord bots available for new server owners.
13. Trello
Why It's Useful: If you use a Discord server for working on projects with friends or colleagues, the Trello bot for Discord will become your best friend. With the Trello bot, server users can manage, create and edit Trello cards for personal Trello boards.
Trello is a great project management tool and the built-in features for the Trello Discord bot bring that management capability to Discord. If you're using Discord for business, or for managing a project, there's no doubt that Trello will prove to be one of the best public Discord bots you could use on your server.
14. Yggdrasil
Why It's Useful: Yggdrasil is a unique bot for Discord with a unique design. With Yggdrasil, Discord server owners can relay text messages between different channels and bring two text channels together with one single command. Yggdrasil also comes with a variety of fun features such as pranks, quotes, and soundboards.
To explain the voice channel feature in more detail; Yggdrasil can necessarily tie two text channels together. Once this happens, you can use commands to leave messages on the other channel. Other users participating in the other text channel will be able to see the message, and it will look as if a 'text message' will have been sent from the other channel.
It's a great way for communicating between text channels without bringing each channel together permanently. You can use the channel tie feature with voice channels. In fact, not only can Yggdrasil connect two separate voice channels, but it can connect two different Discord servers too – With Yggdrasil installed, you can essentially 'phone' another Yggdrasil-enabled Discord server.
15. TradeBot
Why It's Useful: With TradeBot, Discord server owners can run a smooth-flowing trade server for CS: GO items, Stream trading cards, games and more. TradeBot adds a smooth web interface that allows those within the server to list items for trade, search for items and make trades safely. TradeBot is one of the best public Discord bots that provides unique features that nothing else currently offers.
When a server admin sets up the TradeBot for the first time, they are given options to set the Trade splash page – they can include server specific rules and display information about their server in more detail. TradeBot users can also list items through the global trade panel and take a look at other trade listings from other users from different servers.
16. Vexera
Why It's Useful: Vexera is a Discord bot that brings a lot of fun and user engagement to any Discord server. With Vexera, Discord users can play music, search for cat gifs, speak to Cleverbot, tag other users, share XKCD comics and more.
Vexera also has a built in Wolfram|Alpha command, so if you'd like to know the answer to some perplexing problems, this will be one of the best public Discord bots for you.
17. SirBroBot
Why It's Useful: SirBroBot is an all-in-one bot with a boatload of features built in. SirBroBot's features include music streaming, Youtube video search, image utilities and image search, role management tools, Dungeons and Dragons dice and random number generators and many more features.
SirBroBot is the perfect management bot for Discord server owners that enjoy playing RPG games or D&D on the side. All in all, the multitude of features in SirBroBot make it one of the best public Discord bots available.
18. Rem
Why It's Useful:  Rem is a multi-purpose bot for Discord with plenty of user moderation and server management tools and a built-in music player. The bot also performs smoothly, thanks to the powerful servers it is hosted on. Most importantly, Rem is a multi-language bot that you can currently use in 12 different languages.
With the multi language functionality of Rem, it's possible to setup commands and get responses from Rem in a total of 12 different languages. The language codes for these 12 are as follows: bg,cn,de,en,es,fr,pl,pt-BR,ru,pt,sv,tr.
19. ZonBot
Why It's Useful: ZonBot is a streamlined bot with a limited set of moderation features, but its built-in Hearthstone card lookup tool makes it a perfect bot for Hearthstone players. The basic moderation tools also make ZonBot a possible option for those looking to have a single bot running on their Discord server.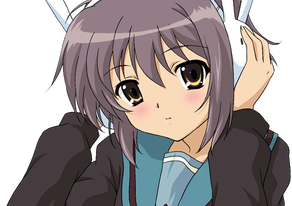 ZonBot also has a built-in Twitch stream notifier that you can use to notify any active users when certain streams go live. Discord users can use this command to notify themselves when their favorite streamers go live, or server owners can use this to notify their Discord channel when they go live themselves.
20. Ayana
Why It's Useful: Ayana is one of the most popular bots for Discord, and it's because it simply works. The uptime for Ayana is 99.9%, making it one of the most reliable bots available for Discord servers. Ayana is also filled with useful moderation tools and fun features. Moderating commands are quick and straightforward to use.
Here is a quick rundown of the features that Ayana includes. Firstly, Ayana has support for some different languages – you may find the different languages under the server and use specific language settings menu. There's also a built in music player that can play music from YouTube, SoundCloud, Clyp, Twitch, and Listen.moe.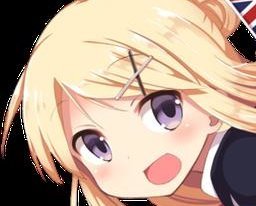 An advanced permission system allows users to get more control of their server, and give better functionality to moderators. Ayana also has greeting and goodbye messages, as well as a message pruning feature which you can use to limit message sizes. There are plenty of fun commands included in Ayana as well, including a cute cat image search.
Combine all of these great features and the amazing 99.9% uptime, Ayana is easily one of the best public Discord bots currently available.
Also Read: 10 Best Gnome Shell Themes to Beautify Gnome Shell
21. Blargbot
Why It's Useful: If you run a Discord server with multiple moderators, then Blargbot is a bot you'll find useful. Blargbot is a multi-purpose bot, but it's moderation tools, and modlogging commands make it very easy for moderators to work together to moderate a large Discord server.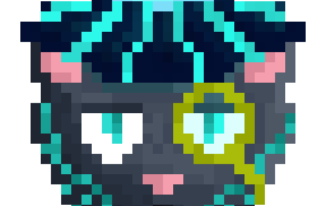 Blargbot also has a large number of commands that you can access by typing b! or 'blargbot' in a text channel. There are dozens of commands to learn about, and even server owners that have used Blargbot for months may still not know all of them. You can learn more about each of the available Blargbot commands here.
22. Gravebot
Why It's Useful: Gravebot is a very popular Discord chat bot with plenty of fun, engaging features. Gravebot has built in features for helping League of Legend players, Dota 2 players and it also has a range of Overwatch commands. There are plenty of standard server management tools and fun features built into Gravebot too.
The Dota2 and League of Legends commands are very useful for when you need to quickly check up some information while in the middle of a game. Though there are plenty of great tools already on the web for this sort of thing, it is good to have a backup that's built straight into the Discord client.
23. ????❗
Why It's Useful: ????❗ is a Discord bot that completely replaces text with emoji. While this bot may not provide utility to your Discord server, it'll certainly bring some fun to your channel. This Discord bot also has plenty of fun commands such as 8Ball, card draws and more.
This bot for Discord also has an excellent uptime – it's often up for 2-3 months before any downtime occurs, and the downtime is often for very short periods.
24. PVPCraft
Why It's Useful: PVPCraft has helped over 30,000 Discord server owners manage their own servers with moderation tools and utility commands. The built in fun features make PVPCraft more exciting for server visitors, too. For example, PVPCraft has a built in chess game. PVPCraft also has built in commands for Minecraft, Warframe, and Pokemon.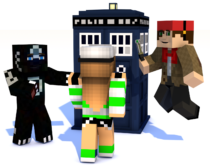 PVPCraft is also another great public Discord bot for those that want more control over their server commands. Every single command in PVPCraft can be enabled, disabled or modified to the server admin's content.
25. Spoopy
Why It's Useful: Besides the basic moderation tools, Spoopy is a bot that will remember it's users. It can keep track of when users were last online and can help users send private messages to offline users.
With Spoopy, you may record the previous usernames. Server users can use this information to find out when other users were last online, and also find out details about when individual users last left a message in the chat. Spoopy can also send private messages to any user that gets mentioned so that the user can quickly find any messages in a chat channel that may be directed to them. Spoopy also has built in Osu stat commands and some basic mod commands.
26. GN4R
Why It's Useful: GN4R comes with a broad range of fun, engaging features. With GN4R, users can post memes, cat pics, talk to chat bots, play music from Twitch, SoundCloud, YouTube and do a whole lot more.
First things first, GN4R has some basic search tools built into it. With GN4R, you can search Google, search YouTube and make Urban Dictionary searches. Next, GN4R can be used to find user details about Overwatch players. You can find a player's level, their basic stats, their competitive rank and elo, and much more.
With music commands, users can add their own songs to a playlist. GN4R will then play these songs to anybody that joins a specified text channel. There are also commands available for users to skip songs or queue more songs into the playlist.
27. Genesis
Why It's Useful: Genesis is a Discord bot specifically designed to help out Warframe players. With Genesis, Discord users can get information about Warframe while playing without having to leave the Discord app.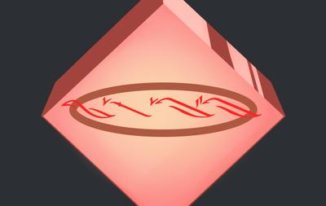 Users can use the /help command to find out about how Genesis works within Discord. The /track command is also useful for setting up the bot correctly.
28. SteamBot
Why It's Useful: You can use SteamBot to track sales data on the Steam platform, search for games, marketplace items and users within Discord and much more.
With SteamBot, users can see live steam sales, and price updates on any items that go on sale. Users can search for items in the marketplace, users, and Steam games. Discord users can also use the SteamBot to get stats about the most popular games on Steam and see information about what's new in the Steam store. The SteamBot also has options for viewing Steam profiles.
29. NotSoBot
Why It's Useful: NotSoBot is a unique bot with creativity and power set in mind. It has a list of fun features, image and gif commands, user tagging, a keyword and mention system, and utility and moderation tools.
With the image and gif commands, it's possible to upload gifs straight to a text channel or make edits to specific gifs. You can also tag users, and the server owner can create their own tagging commands via the NotSoBot tag system.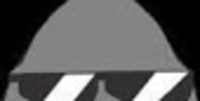 NotSoBot also has some commands that allow users to access content straight from 4chan, and there are plenty of basic moderation, utility and chat log commands built into NotSoBot as well.
Also Read: Top 20 Best Rainmeter Skins to Make Rainmeter Look Cool
The Pro Review from TechReviewPro
This list contains 30 of the best public Discord bots available online. If you need a bot for managing your Discord server, this is the place to find it.
We've created a useful summarizing guide for the best Discord bots mentioned in this list.
Best Discord Bots – Music Bots for Discord:
dabBot
HyperCast
Moderation Based Discord Bots:
Lapzbot
ErisBot
Blargbot
Ayana
Zonbot
Rem
Ender
UB3R-BOT
Best Discord Bots with Additional Features:
????❗
SirBroBot
Trello
DiscordRPG
Wolver
Mirai
Best Discord Bots for User Engagement:
Mee6
Copycat
NotSoBot
GN4R
Spoopy
PVPCraft
Beemo
Yggdrasil
Best Discord Bots for Steam:
SteamBot
TradeBot
Game Specific Bots for Discord:
Warframe – Genesis
LOL, Dota 2, Overwatch – Gravebot
Hearthstone – Zonbot
Runescape – RuneCord
Did I miss any of your favorite Discord bot? Let me know in the comments below.
Don't Miss: