The reason why you might want to change your Android phone's number can vary. Maybe you need to call someone you're not very fond of, and you don't want them to have your number. Or, perhaps you need to call a company, and you want to avoid possible spam calls down the road. That's the time when change my number apps come to the rescue. Change my number apps help you change your phone number while calling. Thus, you can hide your original number with number-changing apps.
Giving your Android phone a new number is not as hard as you think it is. All you need is to choose one of the great phone number-changing apps in the list below, and the best part is that all the change my number apps on the list are free. After that, you can call whomever you want without worrying that your phone number is all over the place.
Also Read: 7 Best Call Blocker Apps to Block Calls and Text Messages on Android
Top 7 Best Change My Number Apps to Change Your Phone Number
Privacy is important, no matter what you are doing. Even there are times when you need to change your phone number before calling someone. Thankfully, change my number apps for Android allow you to change your phone number. Wondering which is the best number-changing app? I have listed some of the best change my number apps below:
1. Instantly Change Your Phone Number with Hushed for Android
Hushed is a free number-changing app you can get for free from Google Play, but you'll need to buy a phone number to make a call with a new number outside the US. The anonymous calling and texting app gives you a hushed pin, you can try to test out the app and try out everything it has to offer. The pin is only good for a phone number from the United States. If you need to change your number to pick one from another country, you'll need to buy a calling package that has a decent price. You can choose to change your numbers from over 40 different countries and even get a personalized voicemail with its very own greeting.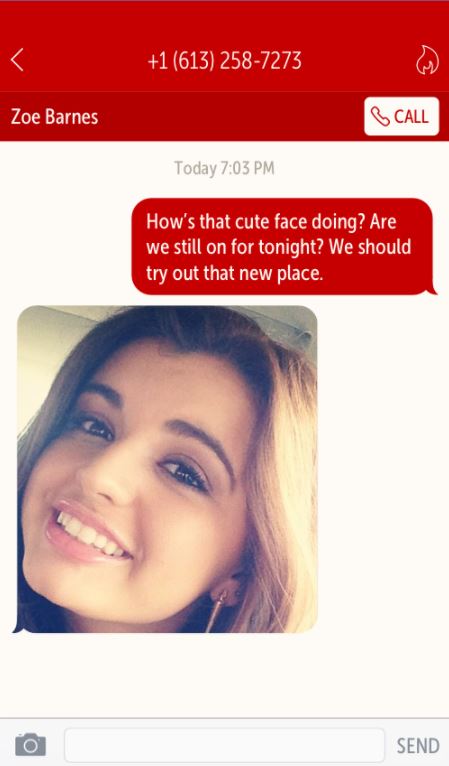 The prices are reasonably set, since you can buy a new phone number for as little as $2 for seven days. Once you have your new number, you can pay for only the minutes you use. You won't be forced to buy minutes you know you're never going to use anyway.
Hushed Phone Number app for Android gives you easy access to your phone's contact list while using your second number. The caller ID will never reveal your real phone number, and you can also send free messages between Hushed users.
Keep your messages private and activate Hushed Mode to erase all your text messages. The change my number app also features anonymous texts and shareable hushed pins. If you use Slack, you can also send text messages directly from the number-changing app as well. This last feature makes it even more attractive for businesses big and small.
2. Incognito Caller ID Will Change Your Android Phone Number Instantly
Incognito Caller ID is another change my number app that will give you the privacy you're looking for when making a call. You can make anyone think you're calling from Las Vegas when you're actually at home. Besides changing your phone number, the app also has other features that allow you to record the call and even add city noise to the call (among other noise options).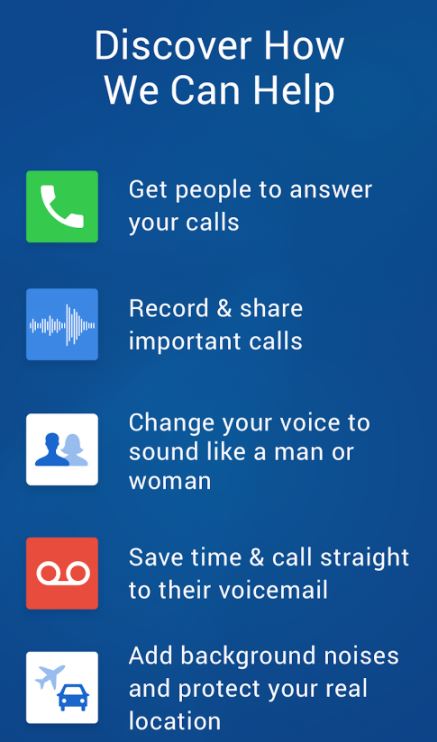 You can call your boss and make him think that, stuck in a traffic jam. The app's caller ID can show a number from anywhere around the world, regardless of where you are. The number-changing app also offers first-time users a free trial, so you can see if this is the app that has the features you need.
3. Get a New US Phone Number with Flyp
Flyp is a calling app that can give you as many numbers as you need, but only in the US. The number-changing app promises to give its users the highest quality and reliability when making a call. You can make phone calls even if you don't have WiFi and the app also lets you make International calls with your local minutes.
The app gives you one free phone number to call from, but only for a limited time. You can see all of your texts, calls, and voicemails in one place for easy finding. The US Flyp phone number area code could vary, and if you're happy with the service the app provides, the monthly charge is only 2.99 €.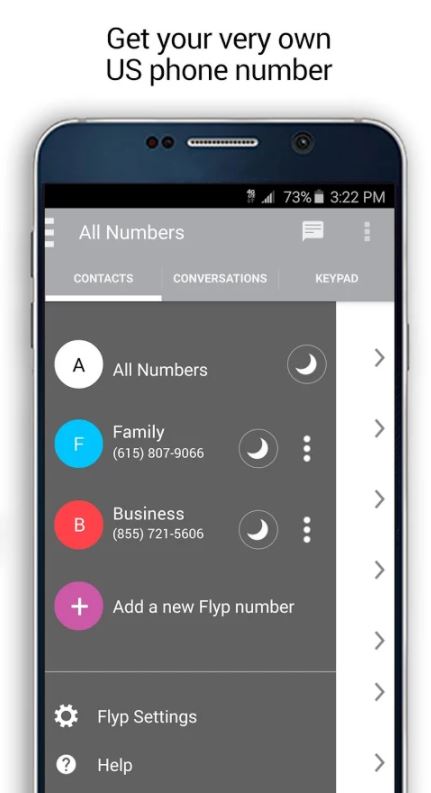 If you need more than one phone number, the app charges the previously mentioned price for each additional number. You can either pay monthly or €29.99 a year. The plan will be automatically renewed unless you cancel a day before the plan is due for renewal.
The change my number app can only give you a maximum of five numbers per user. Try the app to change your phone number for free for seven days and enjoy unlimited calling with your new number.
4. Line2 – Second Phone Number for Your Android Device
Line2 is another change my number app that can give you that extra number you need for your phone. It's not only available for Android, but you can also get it for Windows, Mac, and iOS. Line2 will not only work on your Android phone, but you can also use it on your tablet and laptop.
You can use the number-changing app by using WiFi or your mobile data. If you're going to use the app to talk to other Line2 users then, the service is free, but if not, there is a monthly fee of $9.99. To call non-Line2 users, you will need to buy the app, since that feature is not included in the free version.
Line2 can only give you phone numbers from the United States and Canada. Other useful features you'll find are caller ID for incoming calls, call forwarding, number blocking, group calling for up to 20 people and more!
5. Sideline – 2nd Phone Number
Still, haven't found a phone number changing app for Android? Maybe Sideline has the features you're looking for. With this number-changing app, you'll be able to select the area code you want your new phone number to have. With the Number Porting feature, you can bring your already existing second number to the app.
Other similar apps to change your phone number will only work on WiFi, but Sideline, on the other hand, uses your cellular network, so you will get the same call quality you're already enjoying with your carrier.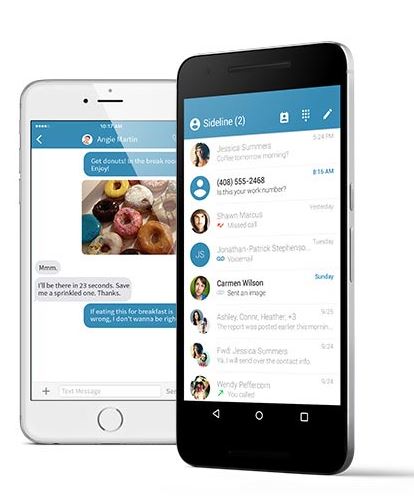 You also get unlimited and free texting with the number-changing app, and there's also a custom voicemail feature to enjoy. Your two phone numbers will never show a notification that they shouldn't.  Sideline will never show you something for a number that does not belong to the app.
Sideline also features voicemail forwarding, so you will never miss a call. Whenever you don't feel like taking a call, this change my number app will automatically forward all your calls. That way you can get some peace and quiet.
6. Private Text Messaging+Calling on a New Phone number
Private Text Messaging+Calling on New Phone number app, earlier known as CoverMe is another great option to protect your real number and use a fake one. The change my number app offers military-grade encryption for your phone calls and text messages, so you can rest assured that your conversations stay private.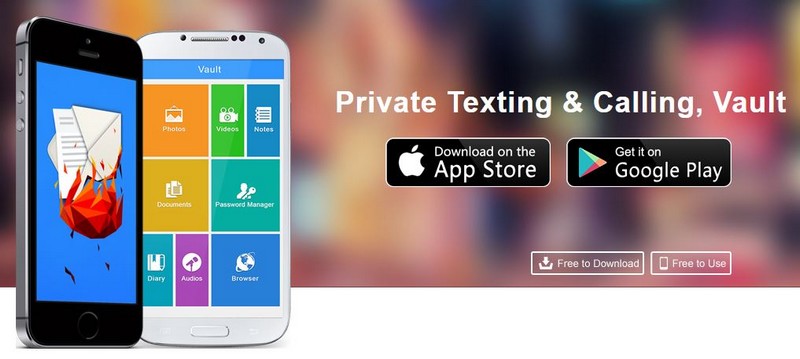 The number-changing app also has messages that self-destruct, so you can be sure that even if the other person forgets to erase it, the app will. The app to change your phone number only offers its number from Canada and the United States, Mexico, and China. Hopefully, the app will be adding more countries soon. If you need a number from another country, one of the "change my number" apps listed above can help.
The number-changing app is free to download, and it comes with packages that start at $4.99 for 130 minutes of calling time and 130 text messages. If you want to use the premium features, that will set you back $5.99.
7. Burner – Hide Your Real Number When Calling
Just like some of the change my number apps mentioned above, Burner also gives you a one-week free trial to test out the app. You can get as many numbers as you want for calling and messaging.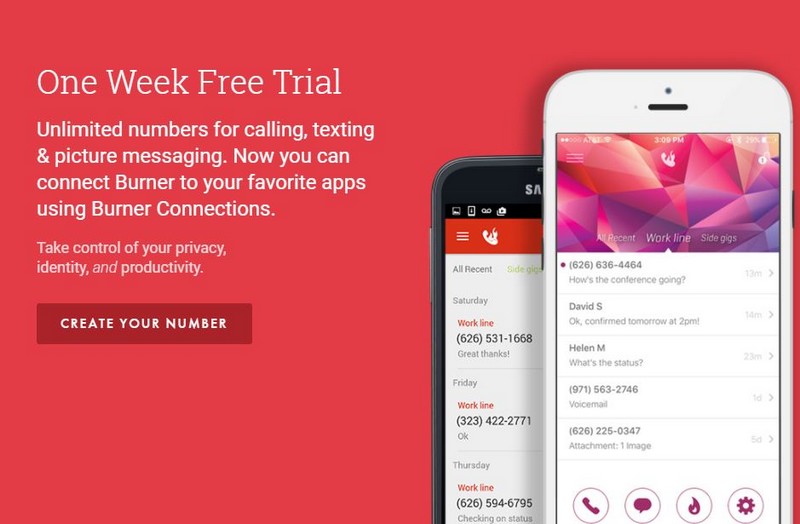 The number-changing app also features Burner Connections that allow you to connect Burner to your favourite apps. You can also build your own SMS auto-reply bot that is powered by Evernote. You control your mobile identity and decide who is able to reach you and who isn't able to.
Also Read: Top 6 Best SMS Apps for Android to Block Spam Text Messages
The Pro Review from TechReviewPro
Using one phone number for just about everything can turn out to be a real disaster. It's always a good idea to have one number for business and another for personal use. If that's what you need to do you'll be happy with any one of the "change my number" apps listed above.
Do you use any other apps to change your phone number? Do let us know.
Don't Miss: