Expressing your thoughts, ideas, and views from inner-self to teach people by sharing your knowledge with the world through a medium of a blog is what we call it – Blogging. But blogging has evolved out to be more than just sharing knowledge. It has become a very effective way to build your own reputable personal brand as well as an impressive amount of money that no MNCs [Multi-National Companies] can afford to pay you.
Despite the fact that blogging has potential to pay you more than other usual office jobs, building a successful blog that earns money is a dream for every blogger. Because it's not always true that every blog present out there earns enough money. On the contrary, many bloggers quit blogging just because they don't make any money from their blog.
Although money matters a lot! But it's not only the amount of money earned that signifies your success in blogging or any other profession. Even if you aren't earning any money and learning something new, your venture is successful. That's what I gained in the early days of my blogging journey.
Exactly 12 months ago, on 1st of October 2014, I started blogging on TechReviewPro.com with this Hello World! Welcome to TechReviewPro! post. Although it wasn't my first blog as I had 4-month failure experience with my first blog [WebMonetizingTalk.com] already.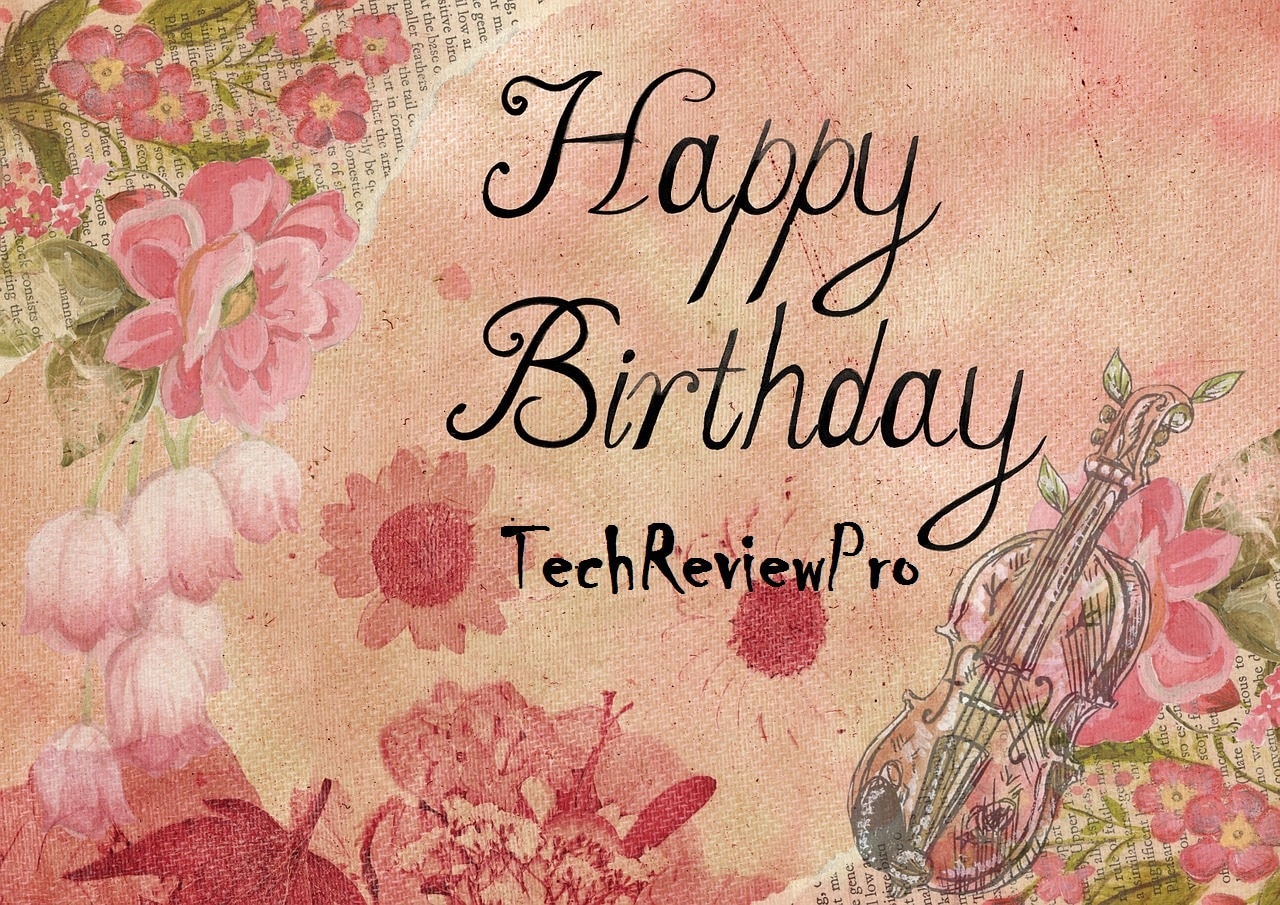 Moving from failure to success was all about my self-belief and dare to fight with the failure of past. But I made it happen, and within 12 months, I successfully built a business blog that earns $1700+ every month.
13 Lessons Learned from Building A Successful Blog that Earns $1700+ Per Month
Although building a successful blog that earns money is one of the most pleasant experience a blogger can have. But it's not only money, but I have also learned some crucial lessons about building a successful blog within last 12 months. Learning these invaluable lessons is what (I think) is more than worth that money.
So let's know what lessons I learned about blogging and other factors that are crucial in building a successful blog that earns money.
1. Blogging is Incredible Online Business
Ideally, you may earn money from almost any profession – whether online or offline. But having to blog as your profession is the most incredible. It's not only money, and reputation blogging may provide, but there are many other reasons for this:
You don't need any educational qualifications to start a business blog. Almost anyone can start blogging whether a nine-year-old or 90.
Blogging is a 'work from home' profession. So you don't need to go to the office.
In blogging, whether you are working solo or have a team – it is you who have complete control of your profession.
To run a professional business blog, you need an internet connection and a working PC only. Every other thing can be achieved with skills, hard work, and determination.
Blogging can be done from almost any part of the planet where you have access to internet connectivity. And you may also be recognized in almost any part of the planet by dint of blogging.
Once you have built a reputable business blog, your earning may increase exponentially. None other profession has this feature.
In blogging, your earning doesn't stop even if you aren't working. In other words, blogging helps you earn money while sleeping but before that, you need to work enough to have a proper sleep.
Blogging is not just a profession; it is an invaluable journey where you may learn new skills, meet new people, build your self-reputation as well as learn lots of new lessons every day. And the best thing is – you never stop learning (if you are a blogger).
As you learn something new every day in blogging, so blogging helps you become a better person every day. In fact, if you are a blogger; you are more knowledgeable, more experienced and better person than what you were a day before. That's why Blogging is an incredible online business.
2. Starting A Professional Blog is Not A Rocket Science
One of the common excuses I get from new bloggers is that starting a professional blog is not easy as it requires many technical skills of CMS, hosting, designing, etc. Although they are true, to some extent, not completely. Starting a professional blog is not a rocket science.
There are many tutorials and guides available that can help you learn how to start a professional business blog quickly. At TechReviewPro, you may learn:
How to Start A Professional WordPress Blog in 3 Minutes? – Step by Step Guide for Beginners
The above tutorial will help you start your professional WordPress blog easily. And once you are used to it, you'll certainly come to know that starting a WordPress blog is very easy(not a rocket science).
3. Having Professional Design Matters A Lot
Many bloggers still believe that you don't need a fancy design for the blog. But things have changed now. Having a professional design matter a lot. You might have heard, " the First Impression is the Last Impression."
But it is: "First Impression is the Long-Lasting Impression." It is your blog design that people notice on their first visit to your blog. So having a professional blog design can help you leave a long-lasting impression on their mind.
Steve Jobs brought a design focus revolution in technology as he proved how having a great design can make a product more useful and easily beat the competition. He made consumers expect more, more than just a product, a product that not only works great but is also designed well. In a highly crowded profession, you need to implement this approach to stand out of the crowd.
Although you may use professional WordPress themes from various premium theme providers like Genesis, Thesis, Elegant, MyThemeShop, etc. but you might need to experiment further to know what design works best for you.
When it comes to developing a blog with professional themes, most of the people follow others blindly. "If that person is using (or recommending) this I need to use this." Such thoughts are blind thoughts. If I'm using Thesis theme framework on TechReviewPro and I recommend you to use this, then the chances are high that it is because I'll get a small commission if you buy using my affiliate link. Hence, best WordPress theme may vary from one blogger to another.
But the fact is that what works perfectly for other may not work for you. Because your blog has a different business model. Hence, I suggest you experiment stuff and build your custom design (that converts well) accordingly.
Because "Design is the new marketing."
4. Writing Quality Articles with Proper Formatting is Crucial
No matter whether you are publishing articles on your blog, creating podcasts for your audiences or sharing videos (video blogging) – providing quality is essential. Because nowadays, the number of blogs is increasing at a faster pace. And you need to provide something amazingly remarkable that your audience can't resist to read, listen or watch.
Although the quality article is a hallmark of any reputable blog, it's not only the quality of information provided in your article that makes sense these days. Now readers on the web have become quick skimmers as they want to get quick info about whatever they are looking for.
If your article is not (quickly) providing them what they want – you are certainly failing to offer good user experience. Now user experience (UX) being a crucial ranking factor, you need to format your article well to make it easier for users to scan quickly.
For this, you may make use of heading tags h1, h2, h3, etc. bullet points, bold, italics, etc. If you are successful in providing users what they want, then you are ahead of your competitors.
5. Organic Search Traffic is Most Effective Traffic
Although there are various ways to get traffic to the new blog and you may instantly boost traffic of your site using these 66 methods, but after testing different types of traffic for one year – all I can say is: Organic search traffic is most efficient traffic.
Since users visit your site by searching for information in Google or other search engines, so they are the most qualified visitors who are ready to take actions on your blog/site. Such types of highly targeted and qualified visitors are crucial for building a successful business blog.
Also, since organic search traffic is considered when users search for their queries in search engines so providing solution to users problem is a long term traffic strategy which helps in bringing free organic traffic effortlessly. Once optimize your articles for better search ranking and users will find you in the long run.
"If You Build It, They'll Come Automatically" – is still true.
6. Having One/Two More SEO Skills than Your Competitors Always Help
Getting a good ranking in Google search ranking positions is what every kind of businesses are focusing these days. So in such highly competitive situation, what makes you ahead of your competitors is a having one or two more SEO skills than your competitors.
In other words, top ranking in Google search heavily depends upon the skills of your competitors. If they are more skilled than you, you'll find it tough to compete with them while if you have more skills than your competitors, getting top ranking will be easier for you.
Since high ranking still matters, why don't you get one or two more Search Engine Optimization skills than your competitors? Hopefully, you'll start getting good results from your efforts.
7. Proper Keyword Research Makes All the Difference
Any SEO campaign starts with keyword research. There are already a huge number of marketers focusing on same keywords that you get from Google Keyword Planner results, so ideally you are focusing on something that every other person in your niche is looking for. Obviously, the competition will be high.
"If you can't do it, change the way you do it."
One simple technique to stay ahead of others is focus on something that no other person in your niche is focusing. It'll be easier for you to get good ranking without many efforts.
But finding such keywords is tough. And this is where you get an edge in your competition if you know how to do keyword research properly. Hence, proper keyword research makes all the difference.
Recommended: The Pro Guide to Profitable Keyword Research Technique that Drives Traffic and Sales
8. Link Building is Important But Not in All Cases
Backlinks are considered as vote currency of internet that make or break any business. Apparently, backlinks play very crucial role in helping you achieve better ranking positions in SERPs. But it's not all about backlinks. Various other factors play equally important role.
The fact is that you need more authoritative, high quality and relevant links to rank for more competitive keywords while there isn't any such case with less competitive keywords.
Link building is important but not in all cases. If you are finding it tough to build backlinks, focus on less competitive keywords. This will surely help you achieve what you want.
9. Quality Outperforms Quantity – Whether Creating Content or Building Backlinks & Connections
You need to create more and more content along with a huge number of backlinks to rank higher in Google, right? Not necessarily.
Creating more content is crucial as search engines (more precisely search users) love fresh content. But quality can easily outperform quantity.
Same is the case with building backlinks and connections. If you got five highly authoritative, very good quality and relevant link, it is far better than that of your competitors having 500 low quality, irrelevant backlinks.
At the end of the day, it is the quality that makes sense rather than quantity.
10. High Traffic is Not Necessarily Needed for Monetizing a Blog
You need traffic for monetizing a blog. Nothing happens without traffic. No traffic, no money! How many times have you been told these earlier? Obviously hundred times!
Now listen to something new and innovative idea:
You don't need traffic to earn money from a Blog. If you know how to monetize it well.
Although basic traffic requirements are essential for inner satisfaction, you may start earning money from your blog whenever you wish. And you don't necessarily need to wait for high traffic stats achievements.
But to start earning money from a blog without traffic, you need to understand your audience well. You need to find something your users care and serve them what they can afford to pay for. If you got successful in finding and serving right content to right audience, you'd be successful in earning without traffic.
In other words, It is the quality of traffic that matters – not stats.
11. What Works for Others Might Not Work for You
There are many experiments and case studies trending on the internet these days. But what is working for others is not necessarily going to work for you. In fact, it may even harm you adversely.
Earlier, I tried to translate my blog into two other languages and failed to make any mark. In fact, it affected my blog negatively, and I had an on-site duplicate content issue due to which TechReviewPro was completely thrown out of Google search results. You might wish to read my complete experience here.
Due to a WordPress Plugin TechReviewPro Lost 13,589+ Visitors But Here is How I Got Them Back
Although I recovered and got my search traffic and rankings back, it was a very devastating loss which otherwise could have ruined many things for me.
12. Email Marketing is Fate of Any Business
When I lost such huge chunk of potential visitors, I realized and learned one very crucial lesson that if you are running a long term business, having an email list is what decides your future.
Many people believe that search marketing has started demolishing the worth of email marketing, but the reality is different. Email Marketing still plays very crucial role in the success of any online business. If you haven't yet started to collect emails of your blog visitors and potential customers in future, you are certainly not utilizing your resources well.
I highly recommend you to start email marketing today. Although email marketing requires you to invest money, it provides you more profit than your investment in the long run.
For every $1 spent on email marketing has ROI of $40. Having a highly targeted email list of subscribers is must for blogs in any niche. You may start email marketing at minimum cost using these email marketing service providers:
AWeber – Start Email Marketing for Free [30-Day Free Trial]
Get Response – Start Email Marketing for Free [30-Day Free Trial – No Credit Card Required]
Mail Chimp – Start Collecting Emails for Free up to 2,000 Subscribers
13. Sharing Whatever You Learn or Earn is Real Happiness
You might have heard "Sharing is Caring" – a popular proverb in the blogging industry. Even you may drive traffic and earn revenue by sharing other articles.
But sharing whatever you have (learning, experience or earning) is the real definition of happiness. If you have something to teach, educate, share and help others what they want to achieve – then believe me. .you are the happiest person.
I usually help many people to learn blogging, SEO and other tech stuff with whatever I have learned in the last couple of months. But when I meet those happy faces who thank me for changing things around them: this reminds me of where the real happiness lies on this planet and how people can be more happier.
Ideally, blogging is a solo job where you are supposed to work as solopreneur but when you team up together and start sharing your earning it becomes more cheerful and easier to build and maintain a professional business blog.
I think having a team that works together to bring more quality stuff for the powerful readers of TechReviewPro is far better idea than just keeping everything with myself. Perhaps, doing so will make me able to add more quality as well as quantity for you.
Additionally, I'll also be able to find more time for my personal life and things that matter.
The Pro Review from TechReviewPro
Just to remind you, it's has been one year we have been together and your favorite tech blog TechReviewPro has achieved so many things in last one year. It has also personally helped me build my name in the online world, connect with more influential people, top internet marketers and learn more effective lessons.
Also Read: Interviewing Rahul Dubey: Leading Tech Blogger from Jharkhand and Man Behind Quick Success of TechReviewPro
If you are thinking to quit blogging just because you haven't yet started to earn any money from your blog, always remember and ask yourself: Why You started?
Because it is not only what you earn, what you learn also counts at the end of the day. Finally, thanks for reading this journey. Thanks for all those who supported and helped me learn lessons.
"I'm thankful to all those who came in to my life to make it happier and successful. But I'm much thankful to those who went away from my life to make it more successful and meaningful" – Rahul Dubey.
Looking to start a blog? Read the step by step guide for beginners to start a professional WordPress blog in 3 Minutes.
PS: Don't forget to share this post with your friends and followers.