Every blogger who jumps into the deep ocean of blogging, led by the idea of making money blogging has a dream to monetize blog traffic. But dreaming is one thing while executing is another. Seriously, making money from a blog is not that easy. It takes a reasonable amount of time to make a profitable blog truly.
Starting a blog is one thing! Getting traffic is another thing! But Monetizing Blog Traffic is the best thing! – Rahul Dubey.
However, there are some black hat methods which promise you to provide instant money from your blog. But I would say a big "NO" for such method. Because I recommend only white hat methods which are worth talking. And fortunately, there are many such methods by dint of which you can monetize blog traffic easily.
How to Monetize Blog Traffic?
I started blogging in 2011 when I was a school boy. I knew that people having a blog could make money from Google AdSense. And that's the only thing I knew. And even today, many new bloggers have a similar thinking. So I understand the need for this discussion. In this post, I'm going to share all those methods using which you can monetize blog traffic.
This is an ultimate guide for bloggers or webmaster to help them make money from their blog. And the ideas are extracted from the limited knowledge, I have got so far. But I promise that as I get new ideas and learn new methods to monetize blog traffic, I will share and update this post. So a smart idea would be to bookmark this page for easy access later.
Do you have a blog? Are you getting a good amount of traffic? Looking for the ways to monetize blog traffic?
You are at right place! So here we go!
1. Monetize Blog Traffic Using AdNetworks
One of the most popular ways to monetize blog traffic is through placing ads on your blog. These ads can be from any of the major Ad Networks like AdSense, Infolinks, Chitika, Kontera, Burst Media, Clixsor, Bidvertiser, etc.
The process is quite simple; you apply for a publisher account with a particular ad network. They review your application, either accept or reject depending upon the quality of your blog. After acceptance, they provide ad codes, which you have to implement on your blog to display advertisements. That's all; you are done!
Recommended: Getting Google AdSense Approval is Easy if You Follow These 15 Quick AdSense Approval Tips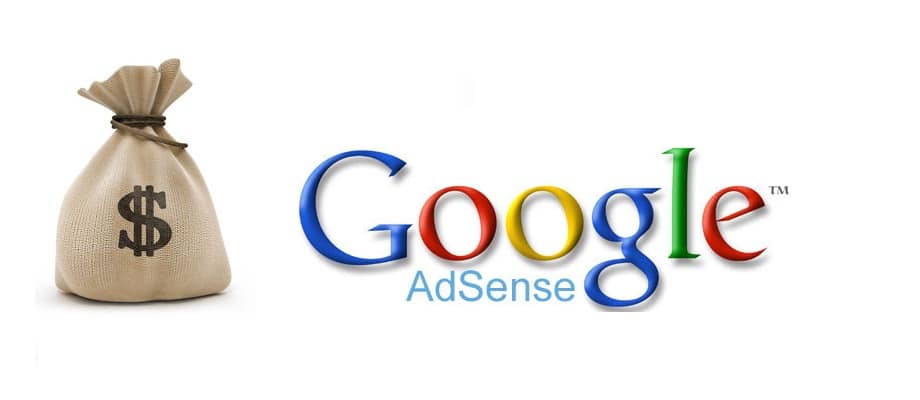 Now, your blog would start generating revenue from ad networks. They pay on the per-click basis. One can also say, CPC – Cost Per Click. As this income is generated from clicks, your income varies every month. This method is most common and popular among bloggers. And if you are a new blogger and yet to start making money from your blog, I would recommend you this method to monetize blog traffic.
Must Read – How to Make Money with Google AdSense? – Beginner's Guide to AdSense Blogging
2. Monetize Blog Traffic Promoting Affiliate Products
Affiliate Marketing is one of the most talked and famous ways to monetize blog traffic. There are many products and services selling brands who pay you a handsome amount of money as the commission for generating sales. I have already discussed basic ideas of making money from affiliate marketing. Some of the resources I would recommend you to learn are :
Once you got the basic ideas, you can go ahead. All you have to do is – join any or many affiliate programs depending upon your blog niche. For example, if your blog is about WordPress tutorials, you may promote premium WordPress themes, plugins or WordPress hosting.
It is free to join any affiliate program. Once you know your target audience, join accordingly. Get personal affiliate banners and links. Implement them into your blog. As any sale is generated using your affiliate link or clicking on to your affiliate banner, you get a commission from them.
This is a widely used method by many bloggers. Because it is easy to get started in affiliate marketing and is also high paying. Unlike ad networks, where you have to wait (at least few days), in affiliate marketing you don't have time to wait. Even just launched blog can be monetized using affiliate products. And one more important reason why people around the globe love affiliate marketing is – they have somewhat more freedom compared to Adsense and other ad networks, where you have to follow too many rules and regulations strictly. Here are some hand-picked resources for you :
3. Monetize Blog Traffic Selling Your Product or Services
If you offer any product or services of your own then selling them right through your blog can be more beneficial. For example, if your blog serves user across the world with personality development tips, you can write an e-book full of personality tips and sell it on your blog.
Similarly, SEO geeks can run a consultancy program to help fellow webmasters in search engine optimization. Depending upon the quality of your services or products, you can charge a reasonable amount of money. Do you know Neil Patel? He is one of the most famous SEO consultant and internet marketing experts. You may learn more about him from QuickSprout.
A similar young entrepreneur and one of the most leading professional blogger from India is Harsh Agrawal who offers many WordPress services. Similarly, if you have to offer any services like them, it can also monetize your blog traffic.
4. Monetize Blog Traffic Writing Sponsored Reviews or Paid Posts
With the effectiveness of blog posts among the audience, advertisers are always looking forward to the advertise their products or services on leading blogs. So sponsored reviews and paid posts can be a nice way to monetize blog traffic, especially if you are an authority blogger.
There is a slight difference between sponsored review and paid post. A sponsored review is nothing but a well-written review of any products for which you are paid a handsome amount of money. While paid posts are the posts written by advertisers who are willing to pay you only for publishing on your blog.
Do you know? A large percentage of our blog earning comes from sponsored reviews. At TechReviewPro, we often publish Sponsored reviews of products that we find useful for our readers and hence, earn a good amount of money. If your blog has a good reputation, you can sign up for review market-place like LinkWorth, Sponsored Review or else create an advertise with us page on your blog.
Keep in mind, higher the reputation of your blog, more frequently advertisers will reach you.
5. Monetize Blog Traffic by Selling Ad Spaces Directly [Text or Banner]
Bloggers usually promote their affiliate products by placing banners or links on advertising space available on their blog. But if you are having extra advertising space or don't have your affiliation with any product, I would recommend you to sell that advertising space directly. Many advertisers might be willing to pay you for advertising space available on your blog.
Though this method is not so common due to fear of violating Google Policy on Selling Links. So make sure you don't violate any terms and conditions. And once sure, you can give it go by setting up your CPM rates. OIO Publisher plugin can be very useful in selling advertising space directly if you are WordPress user.
However, there are some of the marketplaces like BuySellAds, which makes your work easier by communicating with advertisers and managing everything else. Though they might take a small percentage as commission, for example, BuySellAds takes 25% as commission. But that is justified as its better to have any banner placed continuously rather than spending any day with any advertiser.
6. Build up Mail List to Monetize Blog Traffic
If you ask any internet marketer, a blog is the best tool to build up a targeted email list. A targeted email list is important as they are very beneficial for generating sales. And more importantly, the conversion rate from a targeted email list is very high. Though not the quickest way to monetize blog traffic yet, this is something that you can enjoy in the long run.
Fortunately, you can build a mail list along with other alternatives to monetize blog traffic. So I would recommend you to offer some freebies and promos to drive users attention to your mailing list. Mail Chimp is an awesome solution for new bloggers as they offer free email marketing service up to 2000 subscribers. However, Aweber is the ultimate solution if you wish to be a pro-internet marketer.
7. Premium Membership Feature to Monetize Blog Traffic
If your blog traffic is very high and you offer something extraordinary content for which readers would not mind paying the membership fee, you can offer premium membership option on your blog.The idea behind this is quite simple, you have to offer some good quality free content and services, but better services and contents need to be locked. The locked resources can only be used by members who buy the premium membership.
I have seen many bloggers who charge a premium membership cost for their best contents. One of example is FinchSells where Finch provides expert internet marketing solutions. Another one is HubSpot which provides inbound marketing solution. Don't forget CopyBlogger.
This method can be the best way to monetize blog traffic but keep in mind you need to have a good reputation. If you are not sure about offering expert content or services, better don't use this feature. Because you might lose some loyal readers, who are not willing to pay premium membership cost.
The Pro Review from TechReviewPro
When it comes to monetizing blog traffic, you have more options than you could think ever. But make sure you don't place too many ads on your blog. It might be annoying for your readers, and you could lose your regular reader's attention.
These are some most popular ways to monetize blog traffic. However, I don't recommend to start monetizing your blog straight forward from the beginning. First, build a good readership, develop some good services and don't forget to have one primary factor – friendly Relationship.
The more trustworthy you are, more profitable your blog will be!
A Share is must as it helps spread knowledge ! So if you found this post useful, please share this with your friends and help them learn !
Hope you enjoyed reading this post. However, if I missed any method(s), please feel free to write in the comment box below.