We've already known about the Modular concept while assembling Desktop PCs or reconfiguring them. But, what is a Modular phone? Is a modular phone any different? Have we already seen a couple of Modular smartphones from major manufacturers? If you are not sure what is a modular phone and don't know anything about modular cell phones, this is the article for you. Let's learn about modular phones.
A modular phone is one with which you get the ability to swap hardware components as per your choice. It could be imagined as a cell phone where you can swap a new camera module, a battery module, chipset module, and so on. Theoretically, almost everything should be swappable to make a phone truly modular. Well, not just replacing or swapping a module, you should also be able to build a phone with the help of modules from scratch, that's when a Modular phone tastes the future.
Now that you've got the basic idea about the Modular concept and a Modular phone, let us get to know how this technology is a failure, or could help, and what's the progress so far.
Modular Phone: How It All Started
It all started with Phonebloks. It was the first open-source modular smartphone concept to arrive in early 2013. The Dutch designer Dave Hakkens put together a video representation of the modular smartphone concept, and it gained a lot of attention. Of course, it was an incredible concept that major manufacturers did dig for eventually.
Phonebloks needed the necessary resources for development, that's when Google (via Motorola Mobility) came into the scene. So, Google then announced the Project ARA to make this concept a reality. In the process, they even worked closely with Sennheiser to make sound modules.
The Project ARA did help Phonebloks to get a working Prototype (a major success!). Unfortunately, with so many complexities and difficulties, we did not encounter a promising prototype that could work outside the lab (or R&D center). But, the ship never sailed – project ARA was canceled in September 2016.
The modular concept did not end with Project ARA because a couple of manufacturers did try it partially. We'll talk about it in the later section of this article. But, why Modular phones? Aren't modular phones (in concept) ugly? So, why do we still need them to become a reality? Now, let's answer these questions about modular cell phones.
Why Do We Need Modular Phones?
The primary reason for which the concept of Modular phones came into existence was to reduce e-waste. If we could swap in/out modules, we can hold on to our smartphones for longer thereby reducing e-waste rather completely throwing away a smartphone.
The next best reason to have Modular phones around was the extent of control we could have had with the modules. Even a user with zero knowledge about boards/chipsets could be able to easily beef up the performance/power of the device by swapping in a new module.
Also, swapping modules would potentially cost less than getting a new smartphone (unless you are planning to get a smartphone under $100). Modularity would also give a consumer the ability to customize his/her dream smartphone from scratch according to personal preferences rather forcibly getting something just because the manufacturer put it out there.
So, with the help of modular phones, we can potentially decrease e-waste, use our smartphones for a longer period, save money, and have more control and customizability on a smartphone from the hardware-end.
Benefits Of Modular Phone
Surely, it is difficult to bring out a truly modular smartphone. But, no matter whether we have a true modular phone or a partially modular phone, there sure are benefits of using it.
If the concept of a modular phone is implemented at full-scale as talked about theoretically, then the consumers would be able to pay only for the features they use and assemble to make the modular phone for himself or herself.
If we assume the ability to replace every module from a modular phone, you do not need to invest a huge sum of money for a brand new smartphone. Instead, the upgrade the necessary modules and you should be good to go.
Even if you are not an expert assembling a machine, you can surely put together the modules for your modular phone. It is easy as hell. You may refer the arrangement of modules to a puzzle picture game. Only make sure that you are putting the module in the best place.
You can tailor your own smartphone whichever way you like it to be. If you are a tinkerer, you can bring on board a low-end processor module along with a huge RAM, and then experiment stuff!
Not only you justify the worth of what you purchase, but a modular phone aims to be cheaper than non-modular smartphones. Isn't that a plus?
Modular Phones: The Gamble (2013-2017)
Even if the concept was not entirely realized, manufacturers tried to incorporate the concept to grab more attention. The first commercial smartphone was the Fairphone 2 in 2015. It definitely caught a lot of press attention. However, it wasn't a product from a major manufacturer. So, it didn't see a lot of people think about spending a penny on it.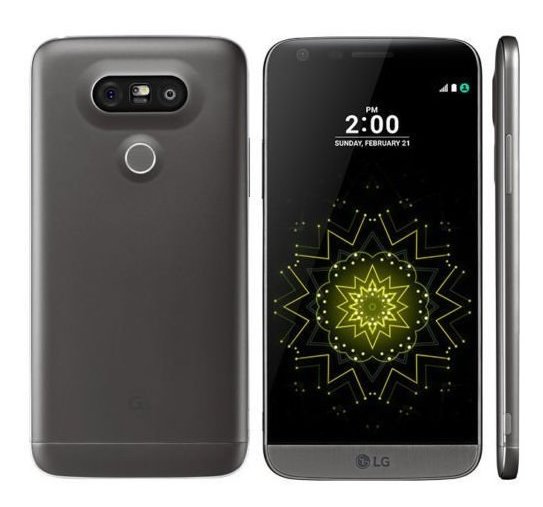 In 2016, LG tried to gamble with that concept with the LG G5. You could only swap in or swap out the battery, which was the modular part of the phone (the chin of the smartphone body).
It had a couple of modules which you could purchase separately (like the LG Friends 360 Cam). LG's known for serious innovation, and it did exactly that, but unfortunately, the users don't seem to be admiring the partial modular concept with the LG G5. With that, LG took a big blow for its newest flagship. So, LG decided to come back to the mainstream market with the LG G6.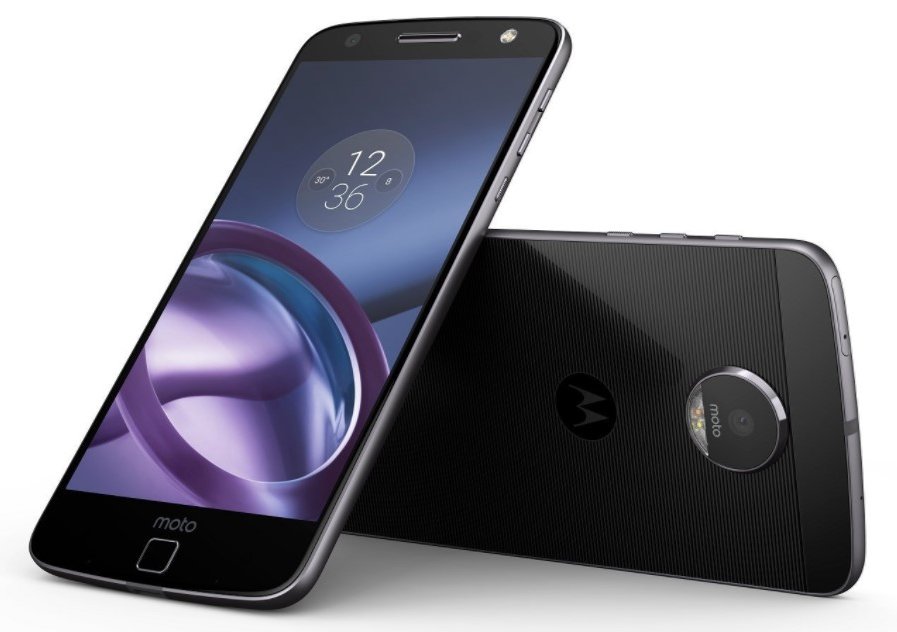 After LG G5, Motorola tried the same thing with the Moto Z series. The Moto Z series outdid the LG G5, but the modules it offered (swap in camera, speaker, or projector) did not see a sound number of consumers. So, the modular approach still didn't play well for the gamble as well. Don't take my word for it, you can inquire a couple of Moto Z owners, and it is rare that you find people who grabbed at least one of the modules available for Moto Z.
In the end, the gamble didn't lead to success. But, why? Is it that the modules cost high? Or is it that people still do not understand what modular phones are?
Modular Phones: Failure, Success or Still Uncertain?
At the beginning of this article, we got to know what a modular phone is. But, let's just forget that for a moment and read a different version of what a modular phone is –
"A Modular phone is a smartphone which is reconfigurable from the hardware-end (you can swap in a new battery module, camera module, chipset module, and so on). The structural design of the modular phone remains the same no matter what type of module you use. The modules utilize magnetic connections/locks to stay intact. There is absolutely no delay while two modules communicate with each other. And, the best part – every module costs less than $200."
With the description above, the concept remains the same, but it is more promising to a consumer. We just pointed out the complexities while making a modular phone and why it is not a success after so much effort put on it. The structural approach for a modular phone is not actually durable (not safe for drops) and may be ugly for some. Also, the modules when connected will have a delay (which does not lead to a perfect user experience).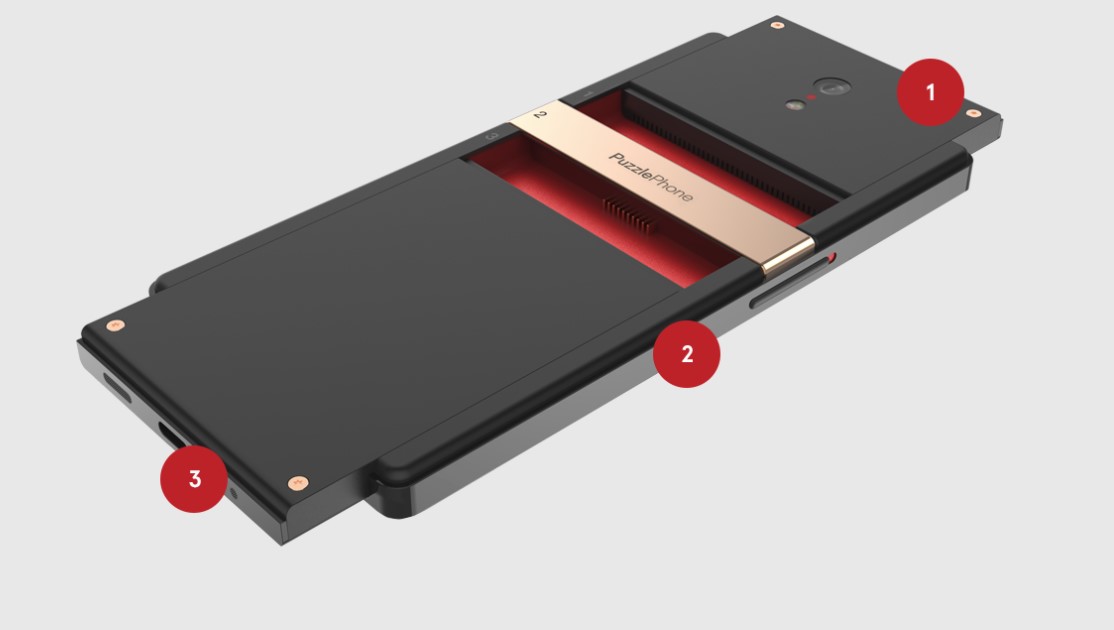 If we realize what is a modular phone with the definition above (within the quotes), that would surely make it a success, and we would potentially get our hands on an actual modular phone.
Puzzlephone is still in development and the team claims to bring it soon enough. You get 3 modules that complete the phone. It can be easily changed. The company explains the three modules as Brain, Spine, & Heart. The brain contains the CPU, GPU, RAM, and cameras. Second – the spine – contains the display. Finally, the heart module comes packed with the battery. We hope that it does not end like Project ARA and proves to be the best modular smartphone we've ever seen.
Also Read: Fedora Vs Ubuntu: What is the Difference Between Ubuntu and Fedora?
The Pro Review from TechReviewPro
Now that you know what is a Modular phone and what a modular cell phone is, you also got to know about its potential (advantages and disadvantages). What do you think about the modular concept for the future? Will it really be of any help?
In case you did own an LG G5 or the Moto Z, how helpful do you think the modular portion was? Did it make a difference? If yes, we would like you to share your opinion in the comments down below.
Don't Miss: