Finding the most durable earbuds or headphones that will withstand the test of time can be difficult. There are so many models to choose from; you don't know which ones are the best despite everyone telling you which ones are. Most companies say that their earbud headphones are of excellent quality and their earbud headphones don't break easily.
You can stop looking and wasting your valuable time looking for the most durable headphones. The following list of earbuds are the ones you've been looking for since they are the ones that can withstand almost anything you throw at them. Just don't smash them with a hammer or anything and you'll be okay.
Why Your Earbud Headphones Break So Easily?
As durable as some earbuds are, remember that they are only earbuds. They are not made out of steel, so if you mistreat them, they are going to keep breaking. The reasons your earbuds keep breaking are:
You shove them into a bag with other things and pull them out carelessly.
You tightly wrap them around your device. This may be convenient, but this can cause fraying.
 You let the earbuds dangle. Dangling can cause stress at a certain point, and it also makes it more probable that the cable will get pinched. The dangling part can also get caught somewhere and tear your headphones.
Poor quality is another reason why the earbud headphones can break easily. Some earbuds are made with the worst material on the face of the planet and break after a short period. Try to buy the best quality headphones you can afford.
7 Most Durable Earbuds Headphones that Don't Break
Do you guess which are the most durable earbuds headphones that don't break easily? Enough guessing! Let's find out some of the best earbuds that don't break easily. These are the most durable headphones that you can buy.
1. Shure SE215-K Sound Isolating Earphones with Single Dynamic MicroDriver
Shure SE215-K Professional Sound Isolating Earphones with Single Dynamic MicroDriver, Secure In-Ear Fit - Black
"-K" designates the product's color variation (black).
Evolved from personal monitor technology that's been road-tested by pro musicians, the SE215 offers detailed sound with enhanced bass for personal listening or professional monitoring.
Comfortable sound isolating sleeves block up to 37 dB of ambient noise. Sound isolation technology prevents outside noise from interfering with your listening experience, whether on-stage or on-the-go.
Lightweight, low-profile shape with optimized nozzle angle is designed to rest comfortably in the ear.
Durable reinforced cable allows easy replacement or customization. Formable wire ensures secure placement, and over-the-ear configuration keeps cables out of the way. Gold plated MMCX Connector has a lock-snap mechanism allowing 360-degree rotation for comfortable fit.
The Shure SE215 Earbuds are one of the most durable earbuds out there. They are made out of the best quality you can find, and you can get them for less than hundred dollars. The cable is thick, and it does not tangle up into a knot. Even if you mistreat the earbuds, they will be able to withstand a beating. Just don't over do it.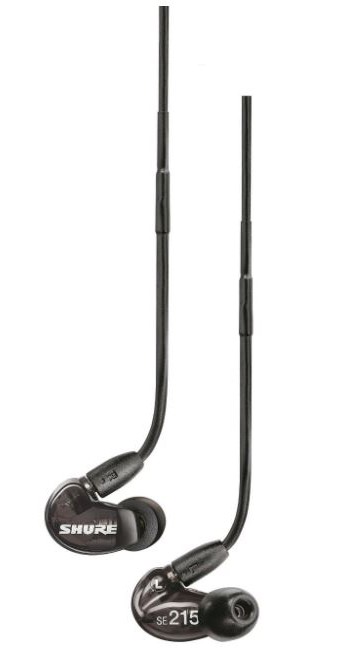 These hard to break earbuds come with three pairs of Comfy foam and rubber ear tips. These ear tips are specially made to maximize the build quality. You can detach the cable from the earbuds just in case the cable should suffer any damage. Now, you don't have to buy a whole new set, only the wire.
The Shure SE215-k earbuds also have a driver housing made from premium plastic that is tough and won't break as easily. The plastic is also see-through you can see how they are manufactured from the inside and out.
These durable earphones perform great at low frequencies and are bass-centric. When you place them in your ear, the foam expands until they are a perfect fit. These earbuds are worth every penny. Check out these earbuds.
2. JLAB J4M Durable Earbuds
No products found.
The JLAB J4M earbuds are designed to last forever (at least that's the idea). How is that possible? It's possible thanks to the aluminum housing it comes with, and the kevlar reinforced rugged cable that accompanies it. These durable earbuds won't tangle either and with the heavy-duty material they are made with, make it the perfect choice.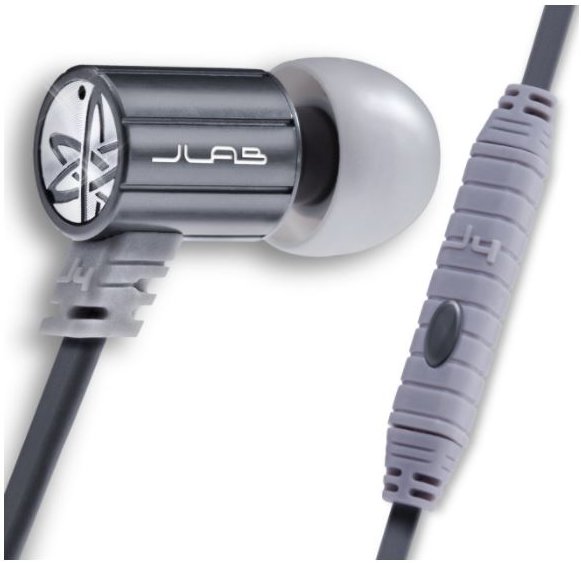 You'll love the stress relievers and the bass effect they are capable of delivering. There a great balance of sound across the frequencies and the treble part of the music. For the earbuds to perform at their best, you will need to break them in.
They will need about 40 hours for them to perform at their best. It might seem like a lot of time, but they will make up for the wait with the sound they will deliver. With your purchase you also get seven ear tips that are so soft you'll barely even notice you have them on. Buy this earbud now.
3. RHA T20i In-Ear Heavy Duty Earbuds
RHA T20i (Discontinued by Manufacturer)
Revolutionary Dual Coil dynamic driver engineered to deliver refined, high resolution audio with a neutral tonal balance.
Noise isolating design.
3-button remote and microphone
Metal injection molded, stainless steel construction.
Interchangeable tuning filters with holder. Please refer the User Manual before use.
Another pair of great and sturdy earbuds are the RHA T20i In-Ear Earbuds. They come with a three-year warranty and a metallic driver housing. You notice the high quality they are made out of as soon as you take them out of the box.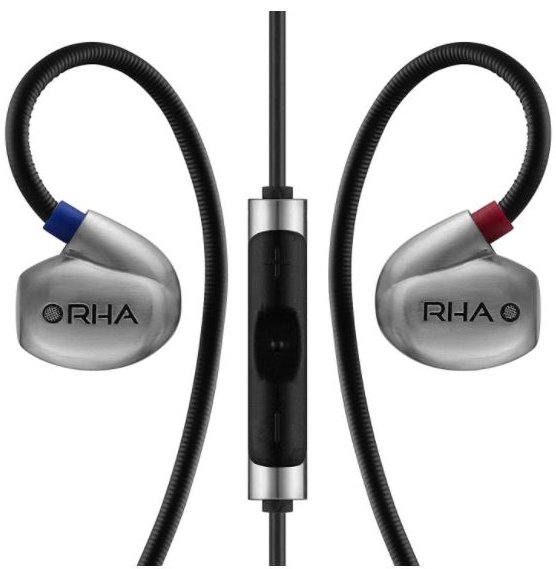 They come with a thick and sturdy cable whose strain relief is fantastic. Unlike the SE215 model mentioned earlier, you can't remove the cable from these durable earbuds, but the cable with this model is longer. Having a clip to keep the long cable in its place is definitely a good idea.
You'll also enjoy a secure fit since the wire goes behind your ear and thanks to that you get excellent sound isolating. I wouldn't recommend these models if you're going to be running since they are a little on the heavy side. This model features three different filters such as reference, bass, and treble.
4. Klipsch Image S4i Rugged Earphones
Klipsch Image S4i Rugged - ORANGE All Weather In-Ear Headphones
All weather design resists moisture and functions thru extreme elements
Same award winning acoustics as the Image S4
Ruggedized with tough rubber moldings
X-large 3-button remote for easy control during outdoor activity
Directional mic for hands-free, crystal clear phone calls
With the Klipsch Image S4i, you get one of the most durable earbuds with a different look. If you get them, you'll notice that they have a rubbery feel to them, but they are built to last. This model is also tangle-free, and they can also withstand sweat without running the risk of malfunctioning.
The treble is also fantastic, and even though they have a metallic design, they are not heavy like other models that don't break easily. These are very comfortable earbuds that you will enjoy using. The earbuds also come with ear tips in various sizes so you can find the ones that best fit your ears.
5. Brainwavz M2 Rugged Earphones
Brainwavz M2 in-Ear Earbuds Noise Isolating Earphones Stereo Headphones
Acoustically engineered earbuds to produce exceptional frequency response for an enhanced listening experience. Silver plated oxygen-free copper cabling for superior audiophile experience.
Built with high performance audio speakers, these stereo earphones produce lower distortion, extended frequency response, bass response and the included noise isolating (not noise cancelling) ear tips eliminate ambient noise.
Lightweight, tangle-free cable, and durable design. Included is the Brainwavz signature earphone hard carrying case.
These headphones are covered by Brainwavz's comprehensive hassle-free support. Should any problem arise, simply contact Brainwavz customer support.
Ideal for Ideal for All Apple Devices | Androids Smartphones | Windows Phone | MP3/MP4 Player | Portable Music Player and other devices with 3.5mm jack.All Apple Devices | Androids Smartphones | Windows Phone | MP3/MP4 Player | Portable Music Player and other devices with 3.5mm jack.
You can tell that the Brainwavz M2 Rugged earphones won't break easily as they are made from the best material possible just by looking at them. The metallic body will make them last for a very long time, and you also won't have to worry about the cable tangling with this model.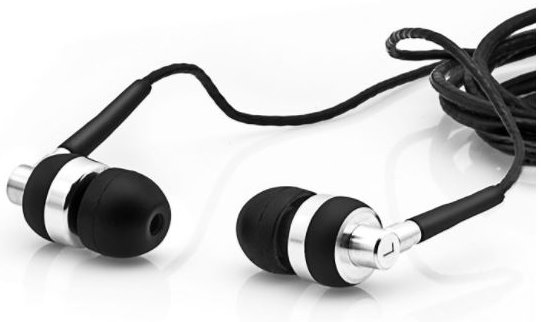 They also have a great bass, and that is also well balanced. You'll also hear the voices of the singers with clarity and enjoy a smooth treble. You won't be able to complain about the sound quality, at least with this model. The Brainwavz M2 earbuds are also very comfortable once you've found the ear tips that best fits your ears.
6. Sennheiser IE80 Long Lasting Earbuds
Sennheiser IE80 Headphone
dynamic speaker systems with powerful neodymium magnets ensure outstanding sonic accuracy and clarity.
excellent attenuation of ambient noise of up to 26 db
extremely durable housing and rugged, interchangeable cable
pro style in ear monitor with ergonomic design and supplied selection of ear tips insure exceptional fit
adjustable bass control on each earpiece allows for tunable bass repsone.
Just by knowing that these durable earbuds have the name Sennheiser in the, you know you're getting the best quality out there. With this model, the cable is detachable from the earbuds. They also come with a two-year warranty, but you can bet that you won't need to use it.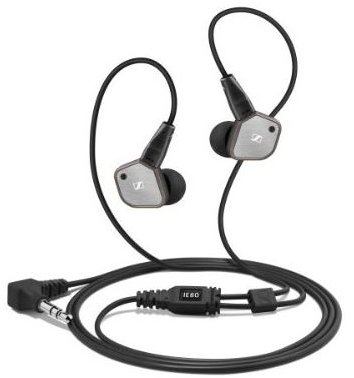 The stress on the cable is reduced that to the 3.5 mm jack being on the right side. This way it's easier for you to pull the jack while holding the wire at the same time. The frequency response ranges from 1Hz – 20,000Hz and the earbuds won't fall out easily. Check out this earbud.
7. GOgroove AudioOHM RNF Earbuds
GOgroove Durable Heavy Duty Earbud Headphones (Rasta) - Ergonomic Earphones with Fiber-Reinforced Cable, Microphone, in-Line Music Button - in-Ear Noise Isolation & Rugged Metal Driver Housing
REINFORCED DURABILITY: A full metal 9mm driver housing, interior & exterior injection mold protection, ballistic materials, and a 3mm thick audio cable significantly maintain lifetime performance
NOISE ISOLATING IN-EAR DESIGN: Combining 9mm stereo drivers and three sizes of interchangeable silicone ear gels to deliver crystal clear comfort for stunning clarity and deeper audio immersion
IN-LINE MIC & CONTROLS: Supports voice assistants (Siri, Google Now, Cortana), audio playback control, and handsfree calling on compatible devices
EVA CARRYING CASE: Included with every purchase, the zippered case with belt strap enables protection and convenience when you're on-the-go
3 YEAR WARRANTY: A three year warranty is provided on all GOgroove AudiOHM RNF headphones. If you have any questions/concerns, reach out to our friendly California-based customer support
Last but not the least you have the GOgroove AudioOHM RNF Earbuds. Just like the other most durable earbud models, this model of earbuds feature a metallic housing and is made to last. The cable is thick and resistant, so it's not going to break anytime soon. These earbuds also stand out thanks to the different colors that decorate them. With these colors, you'll be able to differentiate them from the rest easily.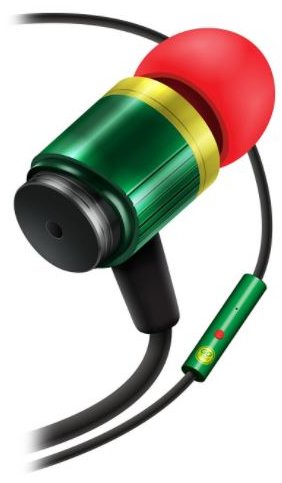 If you like hearing bass-heavy music, then these durable earbuds are the ones you're looking for. They feature Noise-isolating in-ear design, built-in microphone with an integrated control button and interior/exterior injection mold protection.
You'll also love the ballistic materials and 3 mm audio cable that will significantly increase durability. The durable earbuds are available in a variety of colors so you can choose the one you like best. I recommend black, but that's just my opinion.
Also Read: Top 10 Best Moto G5 and G5 Plus Cases You Can Buy
The Pro Review from TechReviewPro
Earbuds are an essential accessory to a user, especially if you love listening to music. You're able to hear to your favorite tunes without bothering anyone and disconnecting from the world. The above options for the most durable earbuds will give you the quality you are looking for at different price ranges. They are all available at Amazon where you can read the review of other people who already purchased the earphones.
Would you recommend any durable earbud that doesn't break easily? Let me know in the comments.
Don't Miss: