When Pokemon Go first came out, it got millions of people out on the streets, exploring their local area and making friends like we've never seen before. It was a worldwide phenomenon, and it showed us the power of GPS and location-based mobile games like Pokemon.
While individuals may still be playing Pokemon Go, and the overall hype has died down a little, and the truth behind Pokemon Go's lack of fun gameplay has been revealed. Fortunately, there are plenty of other GPS powered mobile games like Pokemon available on the app store, and a lot of them are more engaging than the Pokemon Go is.
Also Read: Sites Like Pinterest: Top 8 Websites and Apps Like Pinterest You Should Know
Games Like Pokemon: 8 Best Games Like Pokemon for Android and iPhone
Take a read through this list below to find the next best game to replace Pokemon Go on your smartphone. This list features games like Pokemon that'll encourage you to run, Pokemon alternative games that'll get you and your friends exploring your local area and even games that give you the opportunity to take control of your city.
1. Ingress
It is the best place to start – Ingress is a GPS and location-based game like Pokemon created by the same development team that's working on Pokemon Go. In Ingress, you must join a faction and work together with other faction members in your area to take control of different points scattered across the world.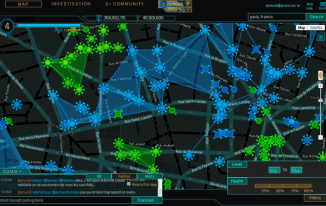 The points of interest and collectible resources are located in the same areas that Pokestops and gyms are, so if you play Pokemon Go you'll be able to get to grips with Ingress far quicker. Ingress has a lot more depth when it comes to the multiplayer experience and competing with other factions – you'll be able to get a team of friends together and have the chance to take control of your town or city. Unlike in Pokemon Go, you'll be able to use strategy and planning to hold onto your territory forever. Well, that's unless a stronger team of players comes along and takes you down.
Also Read: What are the Best Free No WiFi Games to Play Without WiFi?
2. Zombies, Run!
Zombies, Run! is another game like Pokemon but a little different from Pokemon Go and Ingress. While GPS and location data are at the forefront of the gameplay experience, this particular app has a larger focus on fitness and running. If you'd like a fun way to get fit that gets you out and about like Pokemon Go does then Zombies, Run! is the game for you.
You'll continue to collect resources as you run, walk or jog and you'll then be able to use these resources to defend against zombies. You'll also follow different stories as you collect more items and continue to stay active. The gameplay can be very engaging, and once you get into it, you'll be pushed to go the extra mile. Zombies, Run! can even work on a treadmill at the gym!
Download Zombies, Run! for Android
Download Zombies, Run! for iOS
3. Geocaching
Geocaching isn't just an app similar to Pokemon Go, but instead a relatively new hobby that has become far easier with the help of smartphones and GPS location data.
The objective of Geocaching is to go out into the real world and explore your local area in a way you've never done before. Other players will leave objects or notes hidden throughout your area, and you can use an app to find out exactly how to find it. Geocaching is like a real life treasure hunt.
Geocaching players will often create trails of caches that others can follow. Each cache will include a coordinate or clue to the location of the next cache. It can be an exciting experience that'll get you and your friends seeing new areas in your city, but you'll need to work together to solve clues and riddles.
There are now many geocaching apps out there, but our favorite, and most populated, is the Geocaching app from Groundspeak. With this app, you can quickly see local geocaches, see difficulty details and even add your geocaches to your area.
Download Geocaching for Android
4. Clandestine: Anomaly
Have you ever played a Tower Defense game? In Tower Defense games you must use earned resources or currency to place down defenses that can protect your base from incoming waves of enemies.
Clandestine: Anomaly takes the Tower Defense concept and brings it to reality. The idea is that you must work together with friends to build augmented reality bases in your area to protect it from incoming alien attacks. This game focuses on teamwork and cooperative play, and it can be an excellent way to get out and enjoy a beautiful day with your friends.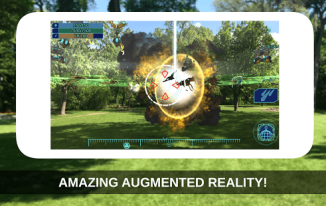 Alien attacks will never stop so while you may be able to get a good defense in your local area, you'll regularly need to work together to patch out the weak areas and keep the aliens at bay. The in-game graphics are pretty impressive, and we like the included storyline that goes alongside the engaging gameplay in Clandestine: Anomaly.
Download Clandestine: Anomaly for Android
Download Clandestine: Anomaly for iOS
5. Temple Treasure Hunt Game
The Temple Treasure Hunt Game offers players the chance to go on a simulated treasure trail. With this game, you can choose to play inside or outdoors, with friends or on your own. If you play on your own, the app will create a treasure trail for you to follow. You'll have to work out clues and use your smarts to locate the virtual treasure.
Solo play can be enjoyable for a while, but the real fun comes into play when you get together and try Temple Treasure Hunt Game with your friends. One player can create a treasure trail in your local area and plan out their clues. Once the treasure trail has been built, the rest of your friend group can work together to locate the treasure.
The treasure trail creator could make things more interesting by hiding a real piece of treasure at the final destination, but the option to rely on the virtual treasure items in the game is also available.
Download Temple Treasure Hunt Game for Android
Temple Treasure Hunt Game for iOS is Currently Unavailable
6. Geoglyph
Geoglyph is an app that currently needs a bit of polishing around the edges, but the game concept is cool. In Geoglyph you'll be able to set up a private game with your friends, and each player's location will appear on the in-game map. Players will need to work together to build bases and traps to stop incoming aliens from attacking.
Geoglyph works similarly to Clandestine: Anomaly but the difference is that you can play Geoglyph privately with your friends. Clandestine: Anomaly, on the other hand, offers a persistent world that will constantly be influenced by other players in the local area.
What's unique about Geoglyph is that you'll always be able to see your friends on the map as you play. You could all meet up together in the city center and head your separate ways to focus on different parts of the map, then meet later for a combined effort on more challenging areas.
Download Geoglyph for Android
Download Geoglyph for iOS
7. Walkr
Walkr is another game like Pokemon Go that'll encourage players to get out and about more often. In Walkr you can fuel up your rocket ship by walking. Once you've gone for a long walk or a run you can come back home and use your rocket fuel to explore different planets within the Walkr universe.
You can upgrade your ship for better fuel consumption and meet in-game characters on each planet. It's possible to pick up missions as you go and progress through the game with awesome unlockables and cosmetic items. The only limiting factor in Walkr is how far you can walk and run! Once you've run out of fuel, you'll need to go out and walk more to generate more fuel.
If you're trying to stay active, then Walkr will be a great game to keep your mind off of the hard work and focused on walking or running further. Walkr is a solo experience too so you'll be able to play it in your own time.
8. Landlord
In Landlord you can purchase locations like the Eiffel Tower, the Leaning Tower of Pisa or other places of interest marked on Google Maps. Local stores and retailers will also appear for sale. You'll start with $50,000 in virtual currency, and you'll have to work your way up the food chain by purchasing cheaper properties and then charging rent.
Every time a check-in through Foursquare or Facebook is made on a location that you own in Landlord, you'll be awarded rent. As you earn more (virtual) money, you'll be able to purchase more expensive properties with a larger number of check-ins. You can even play against other players online and fight for the best properties!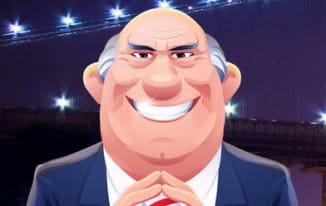 Things become challenging when you have to manage multiple properties and be careful with other players trying to earn a piece of your pie. The most luxurious properties with the most check-ins are often the hardest to hold onto.
The cheaper properties, on the other hand, may be easier to own but they'll have a much slower return on investment. You'll find yourself indoors with Landlord but if the aspect of painting your local area in your gym color in Pokemon Go then this game will certainly appeal to you.
Also Read: Sites Like Reddit: 9 Alternatives Websites Like Reddit You Must Know
The Pro Review from TechReviewPro
There are plenty more GPS and location-based games like Pokemon for Android and iPhone out there, but those games similar to Pokemon selected above, offer the widest range of engaging gameplay. Whether you want a solo experience from the comfort of your home, a pleasant outdoors experience with your friends or anything else in between, one of the games like Pokemon on this list will appeal to you.
The best games like Pokemon for Android and iPhone are those that let you explore your local area in a new way, so make sure to check out Geocaching, Geoglyph, Zombies, Run! and Ingress. Zombies, Run! will be a perfect game for you if you'd like to feel rewarded for your running and walking, along with Walkr. Landlord will be a great option for those hoping to play a GPS based game from home.
Did we miss any of your favorite games like Pokemon? Do let us know using the comment section below.
Don't Miss: