Looking for some of the best Android games to play this month? In this article, you'll come to know about 10 cool new Android games of the month. This post is a continuation of our web series about the best Android apps, the best Android games, and the best iPhone or iPad apps. Every month I review the top 10 best free Android games of the month, and this list is updated frequently. I have selected these games, based on my personal preference.
These are the games which I found myself playing a lot this month. Most of these games are also available for iOS, so you don't need to worry if you are an iPhone or iPad user. So with that being said, let's get started!
Also Check: 50 Best Games that Don't Need WiFi
Top 10 Best Android Games of the Month July 2018
In this video, you find 10 cool new Android games worth trying this month.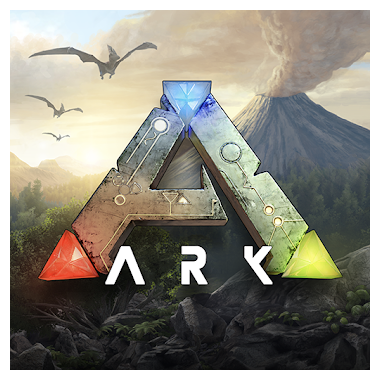 Let me start with ARK: Survival Evolved which is one of the most popular adventure games of all time. After amassing more than 13 million players on Xbox One, PS4, and PC console, this game from Studio Wildcard has finally landed on the mobile operating systems.
Yes. ARK: Survival Evolved is now available on both App Store and Google Play Store. The game has got beautiful graphics and awesome gameplay. You have to tame, build, craft, and survive. As you explore and unearth blueprints and notes written by previous humans, you'll find many dinosaurs and other creatures coming your way.
Use your cunning strategy and tactics to tame, train, ride and breed them. If you have ever played ARK Survival Evolved on PC consoles, you'll enjoy playing it on your phone as well.
Next, we have on the list of the best Android/iOS games of the month is Stick Fight Shadow Warrior. It is the continuity of the popular Stick Fight game series which had more than 10 million downloads. You are a stickman gaming character with enemies coming your way to kill you. The best way to defend yourself is to attack. Kill them with your left and right moves.
As the game progresses hordes of enemies will be coming quickly, and you have to be the best at your reflexes to kill them. If you miss any, one of them will kill you. As you complete each level, you'll be awarded more powerful weapons. Keep winning and unlock achievements like the white belt, black belt and many more in your way to become a shadow warrior.
Overall, it's a cool stickman game with the typical stickman gaming graphics but very addictive gameplay. When I say addictive, it's really very addictive. Download and install at your own risk because you'll find yourself spending lots of time in the gameplay.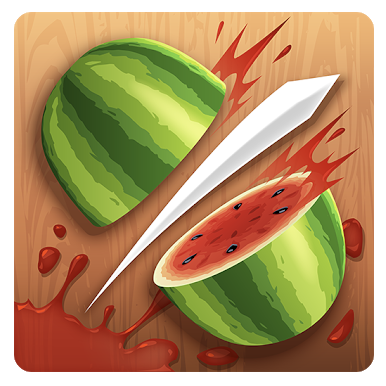 Fruit Ninja is another free Android game for this month. It is an arcade game with addictive gameplay. Swipe your screen to cut fruits while avoiding the bombs. If you cut more than one fruit in a single swipe, you get more points. However, if you touch the bombs, you lose points in the initial levels while losing the game entirely in higher levels.
So make sure you don't touch the bombs. You'll find the game to be very easy in the initial levels. But as the game progresses, it'll be a tough nut to crack, and the frustration of not being able to complete levels will keep you playing it more and more.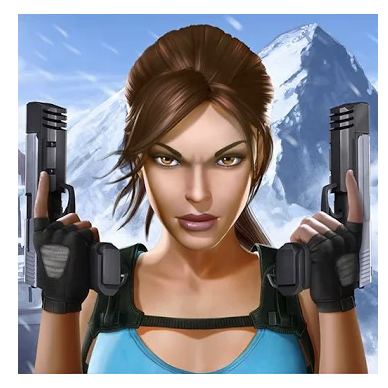 Relic Run is not a new game. Coming from the same team behind popular games like Lara Croft Go and Hitman Go, the graphic had to be extensive and Relic Run meets up to my expectations. It is an action-adventure game that you can play as a one-handheld game.
The gameplay is more like Temple Run but with a twist. You have to uncover ancient relics to discover the truth and solve the mystery behind the conspiracy. But surviving in the jungle temple with lots of hurdles is very tough. Run, swing, jump, drive, and swan dive your way to uncover the truth.
Collect the coins in your way as you move through the challenging environment. The more coins you collect the higher you score. You can use those coins later for purchases and power up the arsenal of weapons.
The next game we have on the list is Traffic Rider, and it's coming from the makers of Traffic Racer. It's a nice racing game with pretty decent graphics. Unlike Traffic Racer which is a car racing game, Traffic Rider is primarily a bike racing game.
Ride your bike through highway traffic to earn coins, upgrade your bike and buy new ones. You are the Traffic Rider and you won't be racing against any opponent. Ride past the traffic fast as you have to complete the mission in time. If you slow down, the time runs out, and you lose. The controls are pretty good and the gameplay is exciting. You also get a good range of bikes to choose from.
And the best thing is: it comes with a package size of just under 130 Mb. Moreover, there is a trick to complete the mission in time: try to go through some specified laps that the game offers, and you get some time bonus, which comes very handy.
And now we are talking about bike racing, we have another on the list, but this is not just a racing game, instead, in my opinion, it is a racing puzzle that aims to improve your bike racing skills by applying real physics and tactics.
Mountain Bike Xtreme challenges your skills on epic trails so that you may become a professional biker. The controls are pretty decent, but you have to apply real physics to keep yourself moving. As you perform tricks, you get points and unlock new trails.
Ride fast at times while slowing down when needed, and also, apply physics to keep your body balanced. If you fail to balance, you fall down and lose the game. The graphics are not so extensive, but that is compensated by the dynamic weather system with the day and night cycle.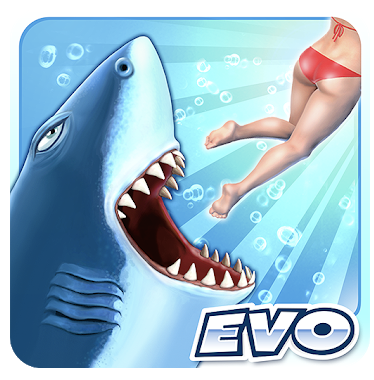 Next, we have Hungry Shark Evolution that pays homage to an old arcade game called Feeding Frenzy. In Hungry Shark Evolution, you start as a small shark, in a huge open underwater world. You can eat any fish smaller than you, and as you eat, you will become larger. There's always a larger fish, though – and that's where the challenge comes in.
In this game, you'll have to make your way up the food chain while avoiding any sea life larger than you. Hungry Shark Evolution also has a wide variety of features to make the gameplay engaging. You can unlock new sharks with unique abilities and upgrade your shark to improve your base size.
There are daily challenges that can be completed to earn new sharks, and there are lots of secret hidden areas and features you can experience by exploring the world. Though the package size is quite large, once you've downloaded it, you'll be able to play it offline.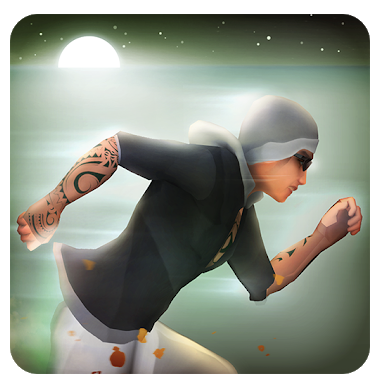 Sky Dancer Run is a running adventure where you run and jump across flying islands and dangerous cliffs. As you run, you also find coins in your way which you have to collect to score higher. The controls are good and when you jump from one island to another, you might feel like a bird.
Cool, right? But this isn't cool, especially when islands are flying, and you need to adjust your landing in order to land at the right place. If you miss even by a few inches, you fall into the water and lose the game.
Though graphics could have been better, still the game does a pretty good job in entertaining you. It entertains you with challenges and keeps you hooked up for a few minutes, if not hours. As you complete challenges and win, you unlock new levels, rewards, and achievements.
9. Survival Prison Escape V3
The 3rd version of the popular action simulation Survival Prison Escape is here, and it has got even better with an amazing prison escape environment and high-quality 3D graphics. In Survival Prison Escape V3, you are sentenced to a horrible prison, and you have to prepare yourself to escape from it.
But since it's the most intense high alert prison, you have to apply your tricks and deploy your master plan to escape by using modern technology and tactics. The controls are quite smooth, but the escape mission is very challenging. The sound effects are good as well and complement the visuals, thus, providing you a real-like experience.
Dots & Co is a puzzle game with simple but addictive gameplay. It's more like a puzzle adventure where you have to connect dots of the same colour to demolish those dots and score. The number of moves you are provided with is limited – something that makes it a bit more challenging puzzle game.
However, there is a secret to winning all levels quickly. Simply try to connect dots of the same colour to make a square. Joining dots to make a square unleash the power that demolishes all dots of that colour from the board. It is like a real advantage and the more square you connect, the more unbeatable you become.
Dots & Co has better graphics than its competitors. And the best thing is: you can play it offline as well. Overall, it is an addictive puzzle game with colourful dots to test your puzzle-solving skills.
Also Read: How to Play Any Android Game without Downloading or Installing?
Conclusion
This concludes our top pick of the best Android and iOS games of this month. Hope you enjoyed it. Don't forget to subscribe to TechReviewPro YouTube channel where we regularly bring cool stuff like this.
So which game you are going to play? Let me know in the comments down below.
Don't Miss: