When we talk about alternative video apps to YouTube, there can be a variety of choices as YouTube alternatives. First, you will find video watching apps that utilize YouTube as the source and which equips you with several additional functionalities. For the second part, you will find a different video hosting websites other than YouTube with apps available for your smartphone.
You could either be looking for an app to watch YouTube videos by bypassing geographical restrictions or simply something to download YouTube videos. If that's not the case, you must be looking for YouTube alternatives to get a better user experience and which offers unique content for you to watch this weekend.
I'm not so sure about what you're expecting – but fret not –  we will mention both of them. First, we'll mention the best YouTube alternative apps for Android and iOS, these are apps similar to YouTube. Later, we'll also mention the best video hosting sites like YouTube that also comes with video watching apps like YouTube official app. So, if you are wondering what can I use instead of YouTube, this post will answer that.
7 Best YouTube Alternative Apps for Android and iOS
YouTube is no-doubt one of the most dominant video watching platform where people can entertain themselves for countless hours. But as every good thing comes with a price tag, YouTube also ask you to pay some price. No, it's not about money, it's about your "privacy policy". If you are a privacy buff, there is a good reason to try other video watching apps like YouTube.
Here is a list of such YouTube alternative apps for Android and iOS.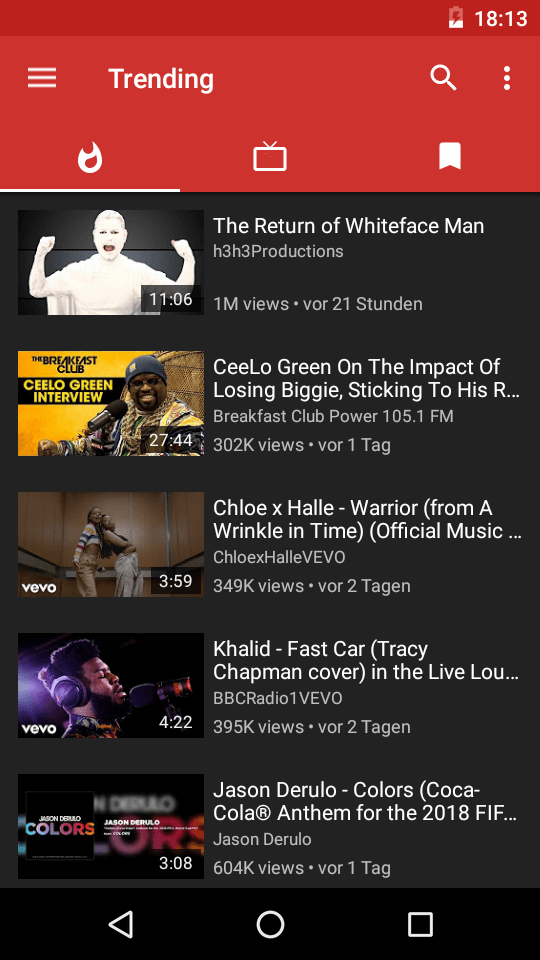 Features:
Search YouTube videos without Google Play Services
Download Videos
Download Audio
4K Video Support
Multi-service Support (eg- SoundCloud)
NewPipe is one of the best YouTube alternative apps available out there. It is an open source project available for free. Unfortunately, you won't find it listed at the Play Store. So, you need to download it from F-Droid's website and then install it on your device.
Do note that you need to allow installation from an unknown source in order to proceed with installing this. Don't worry – even though it's not on the Play Store it is completely safe to use it because you can audit the source code on GitHub to see what it does under the hood.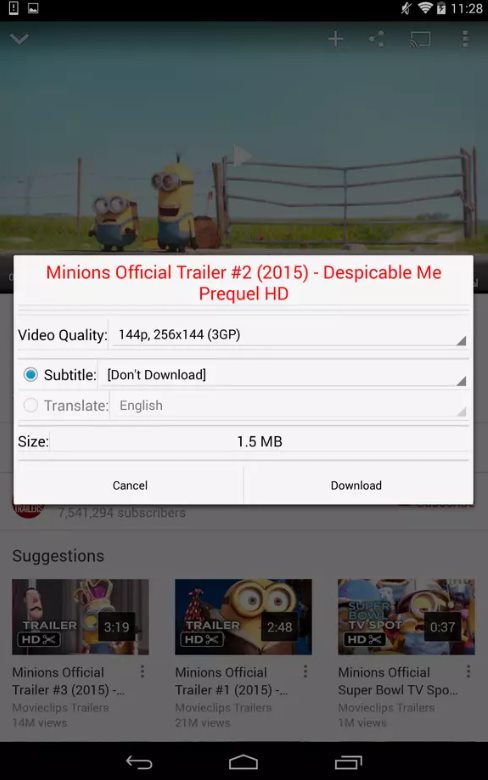 Features:
Search videos
Download Videos (up to 1080p)
Download Audio
Multiple downloads at the same time
Yet another popular alternative to YouTube app which isn't available at the Play Store – so get it from APKMirror. OGYouTube lets you download video and audio. Although it does not support resolutions higher than 1080p – it works great.
However, just because the developer team no longer actively maintains this app (since 2017) – I can't be too sure of the compatibility with your Android smartphone. So, you need to test it out.
3. Tubextreme Video Music Player (iOS)
Features:
Unique user experience
Dark mode
Sleep timer to automatically stop the playback
If you want a better user experience but still want to utilize YouTube on your iOS device, Tubextreme should be the perfect app to have installed. It does not let you download and save videos for offline use – but presents a brand new way of experiencing YouTube. A must-have video watching app for YouTube fans!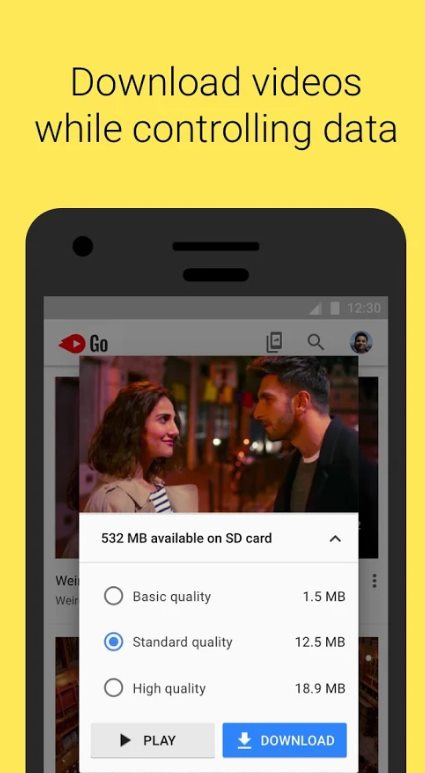 Features:
Download videos to your phone or SD Card
Control your download and storage
Transfer videos without data usage
If you've got a low-end device where you want a snappy user experience with YouTube, you should install this. In either case, if you want to save data (or if you have poor Internet connectivity) – YouTube GO can help you out. You can officially download the videos to your phone or SD card and also transfer it to someone.
Isn't that awesome? Go try it out!
Features:
Download videos
Block Ads
Disable age-restrictions without signing in
Convert video add-on
If you've no problem utilizing a 3rd party app on your iOS device which isn't available at the App Store, YouTube++ is the perfect replacement for YouTube to easily download videos. Do note that you need Cydia Impactor in order to make it work. You will find all the details in iOS Ninja's IPA Library.
6. MyTube (iOS)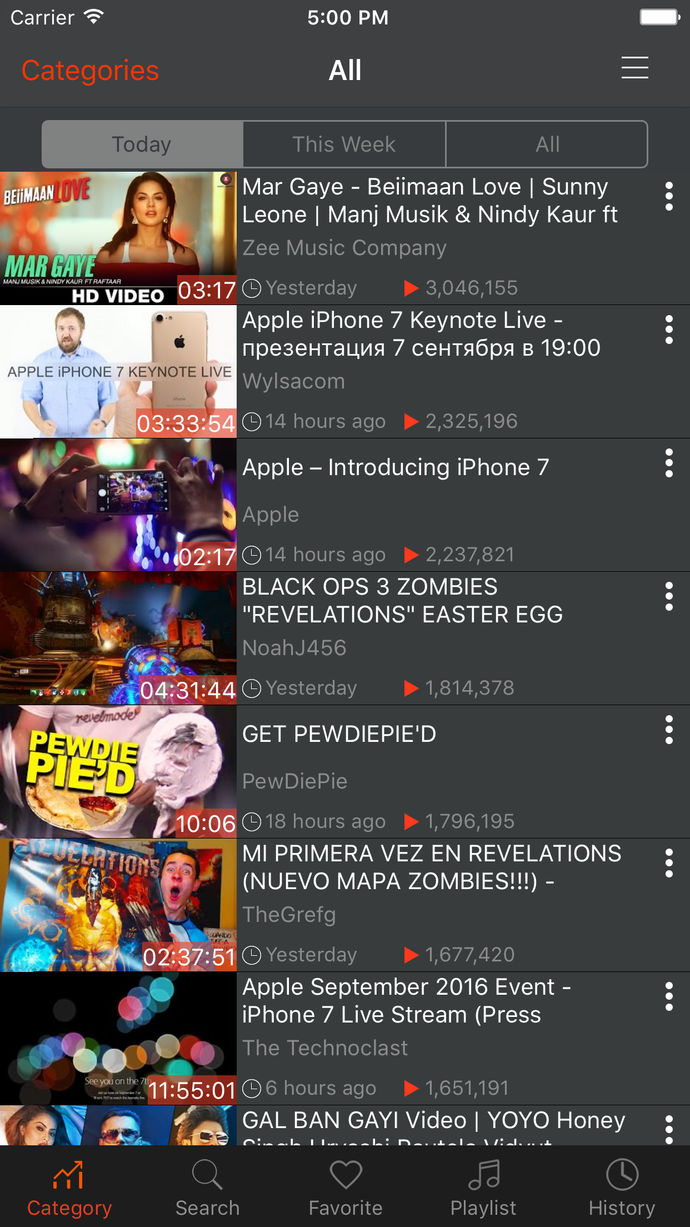 Features:
Browse videos
Create and manage Playlists
Simple UI
MyTube is a free app as an alternative to YouTube if you want a scaled down app with a simple approach to just search and enjoy watching the videos with the ability to create and manage playlists. It contains in-app advertisements which you can get rid of using an in-app purchase.
7. Play Tube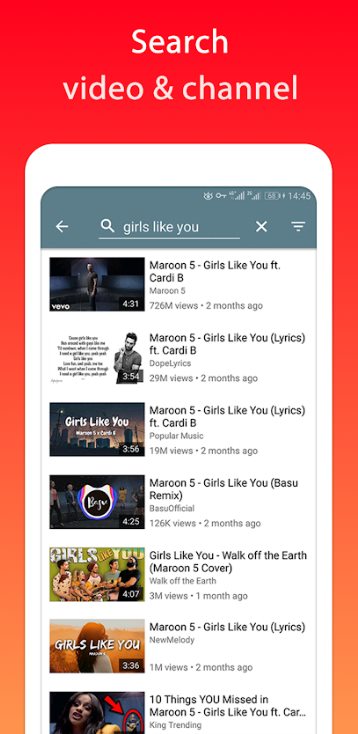 Features:
Filter Music
Top charts
Create and manage playlists
If music is your thing, then PlayTube would be your best bet while still utilizing YouTube as the source. And, you can keep playing your favorite music and control all of it from the lock screen. Unlike some YouTube alternative recommendations above, you will find this listed at the Play Store – because it does not offer you the ability to download.
YouTube Alternatives with Video Watching Apps like YouTube
As you know, YouTube is the second largest search engine next to Google and it's for a reason. You can find videos (literally) about anything on YouTube. It's because YouTube's video-sharing platform is available for everyone – that's the reason why YouTube is often targeted for spam as well.
But fret not YouTube is not the only video-hosting platform. You can host your videos on YouTube alternatives as well. And as a user, you get high-quality videos, better privacy, fewer advertisements, and less spam as well.
And the best thing is: these YouTube alternatives have their dedicated video watching apps like YouTube as well.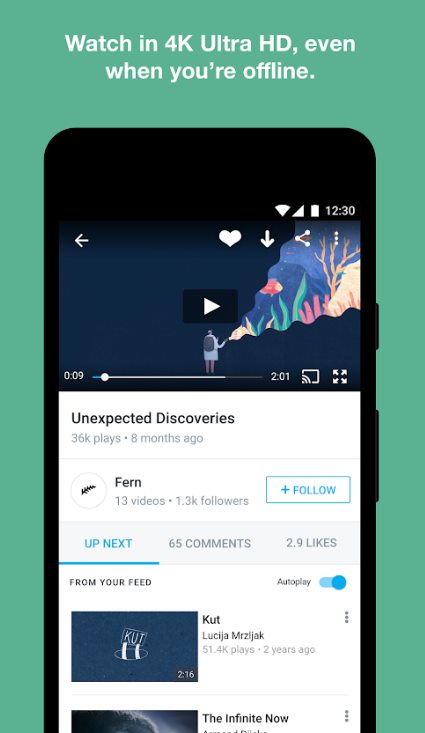 Overview: 
Different but high-quality content
Download ability
No Advertisements
Vimeo is more about high-quality videos than spammy content. It enforces strict guidelines to ensure that the videos uploaded are worth watching out for. Unlike YouTube, it does not display advertisements.
If you are a content creator, they offer a couple of pricing plans to reach your audience and promote your brand. So, that's a good thing – not everyone can jump into the platform and create unnecessary content.
As they say (the netizens), Vimeo is a place for Indie creators and you should be expecting unique documentaries, short stories, and similar content.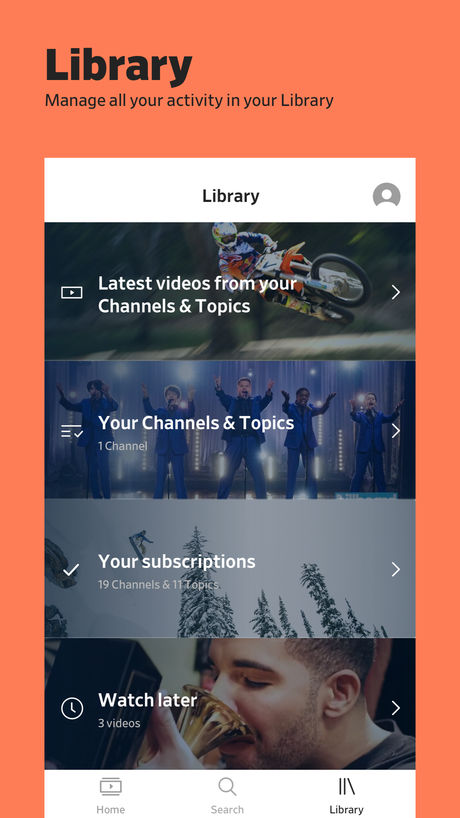 Dailymotion is yet another alternative to YouTube. You won't find a specific niche of videos but a mix of everything just like YouTube. The user experience may not be the best but it still offers its share of content.
As far as I'm aware, I see a lot of news outlets utilizing Dailymotion video – but then again – it depends on what you like and what you follow. You won't find videos with more than 60 minutes of content due to strict upload restrictions. Also, the video has to be around 2 GB.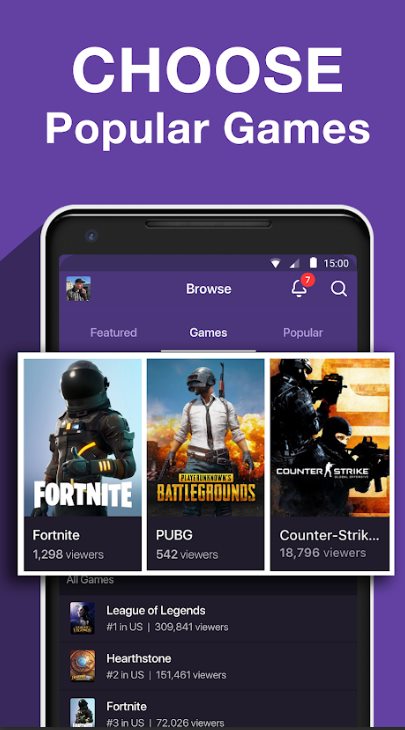 Twitch is primarily for gamers across the globe. If you want to see streamers play a game or talk about something while streaming – Twitch is the perfect alternative to YouTube.
In fact, it is the best place if you're hoping to watch live streams all day long. You can also stream if you want – it's free. Although, if you want, you can reward the streamers with donations.
We also have more YouTube alternatives, if you are curious.
Wrapping Up
Now that you know that there are a lot of YouTube alternative apps to watch videos – you just have to decide what feature are you looking for. If you simply want a different user experience, there's something for you, if you want to just filter out the songs on a separate app, you have that as well.
In either case, if you want the functionality of downloading the videos, and saving it to your device, you've got options as well. Pick what's perfect for you!
Do you think we missed any of your favorite YouTube alternative video watching apps? Let us know in the comments below!
Related Resources: