You must have been using Facebook for last 8 or 10 years but ever thought to change Facebook homepage login screen? If you have got bored watching the same FB login screen background for years then let me tell you, there is a cool chrome extension named "FB Login Screen Changer" which allows you to insert a different background image as FB login screen.
There is also another way to change your Facebook login screen background using "FB Refresh" extension in Google Chrome which lets you customize your Fb homepage login screen with any image of your own choice. Both the extensions are free to use, and you may customize everything within few seconds.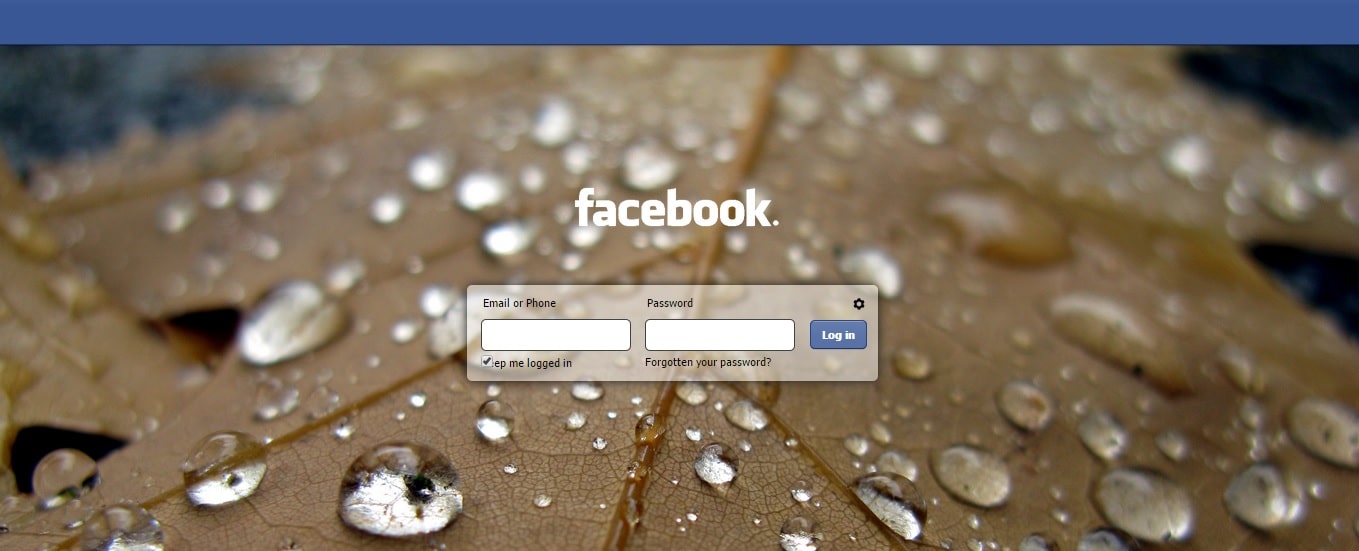 So let's know!
How to Change Facebook Homepage Login Screen?
1. Using FB Login Screen Changer
First of all, install the FB Login Screen Changer extension from chrome web store for free.
Now, visit extension tab by typing chrome://extensions/ in your chrome browser URL field and look for the latest installed extension.
Now click on options, this would open a box in which you have to enter the URL of the image that you want to set as the background of your FB login screen.
The image must be hosted online on public domain and should be accessible publically. If you are unsure about where to host, then you may use imgur.com for free.
After entering the URL click Save and you are done. Now refresh the Facebook login page (http://facebook.com/login), and you'll see the new login page.
Update: Currently the extension has been removed from Chrome web store but you may wait for few days for adding them again or try the below method.
2. Using FB Refresh
Again the process is quite similar. Firstly, install the FB Refresh chrome extension for free.
Once added to Chrome, again go to extension tab by typing chrome://extensions/ in URL field or going this way settings>>extensions.
Look for FB refresh in the list of extensions and click on options, this would open a new tab of FB Refresh settings where you can choose from already present hundreds of themes as well as set your custom theme by setting image URL or uploading an image file from your local drive.
It is worth noting that any image uploaded to imgur.com is uploaded in public domain. So make sure you don't upload such stuff for which you need privacy.
Finally, click save and you'll be able to see a new homepage login screen from next time. Yes, don't forget to refresh!
Another such free Chrome extension is Facebook Background changer, this not only changes the login screen background but also changes the complete Facebook background.
Also Read: Find Snapchat Friends – How to Find Friends on Snapchat?
The Pro Review from TechReviewPro
Though there are much more free extensions in Chrome web store that enables you to change your FB homepage login screen, FB Refresh seems to be easiest and best so far. Now start changing login screen background and get rid of boring old background as per your wish!
Do you know any other way to change FB login screen? Do share with us in the comment box below. Also, let us know which extension among these you prefer?
Also, Know: