Time-lapse is one of the most creative things that you can do in photography. And time-lapse videos are amazing to watch.
A time-lapse generally involves the recording of a long-time process (such as a sunrise-sunset) and fast-forwarding it to present it in a crisp time-lapse video.
In case you are completely new to time-lapse videos and never heard this term before, a better idea would be to watch a time-lapse video to experience it yourself. Because sometimes the works can't explain what a video can.
Here's a popular time-lapse video on YouTube:
As you see above, the results of a time-lapse video will be mind-blowing depending on what you are trying to capture.
Of course, professionals always tend to use expensive DSLR cameras for the best shot. But, you can do a decent job on your smartphone as many time-lapse video maker apps exist.
You can either use the default time-lapse video feature on your camera app (if you have it) or try some amazing time-lapse applications available for both Android and iOS.
Top 8 Best Time-Lapse Video Maker Apps for iPhone and Android
Here, I've compiled some absolute best time-lapse apps for your phone. So whether you are looking for the best time-lapse video maker app for iPhone or Android, I have got you covered.
Top 4 Best Time Lapse Video Maker Apps for iOS
Let's start with time-lapse video maker apps for iPhone.
If you are an iPhone user, you must have got time-lapse video making functionality in your default camera app. However, default options are not always enough, that's why here are some of the best time-lapse video apps for iOS.
1. Hyperlapse from Instagram
Instagram already offers many filters, effects, and features within its app. But, in addition to that, they also offer a separate time-lapse app.
Hyperlapse is a popular time-lapse application developed by Instagram. You can shoot handheld time-lapse videos, make sure the video is stable, and be able to speed up the hyperlapse video up to 12 times faster.
You do not need an account to get started, but you get to share the videos recorded to Instagram or Facebook. The user interface is simple in design which does not get in your way.
If you have not tried it out yet, do give it a go on your iOS device!
2. Skyflow – Time-lapse Shooting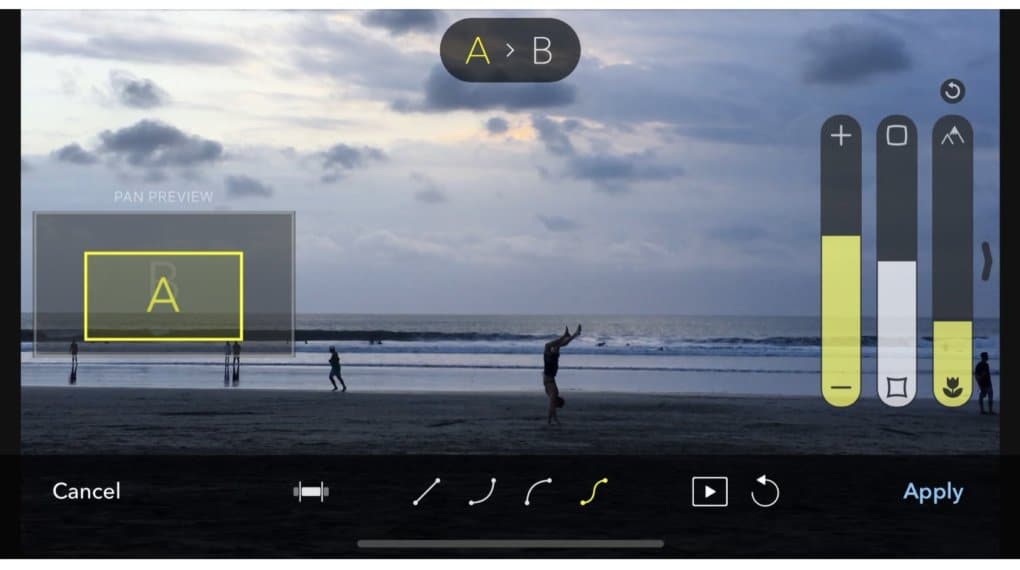 Skyflow Time-lapse Shooting is yet another popular time-lapse video maker app for iPhone. You get all the goodies of recording a breathtaking shoot, including the effects and ability to adjust the playback speed after recording.
In addition to all that, you also get manual controls for RAW recording with ISO tweaks and more. It is free to start with, but if you want to export resolutions for more than 560p, you have to upgrade it to the full version, which should cost just around 3 USD.
DJI OSMO Mobile 1 and 2 are both supported, excluding the 3rd iteration.
3. Slo mo time lapse vid editor
If you need a specific slo-mo time-lapse video recording app along with the ability to edit it with some text, icons, etc. this time-lapse video maker app is for you.
Not just limited to time-lapse, you can also add music to your video using this time-lapse slow motion video editor app. Fret not, you will also get several filters to choose from. It also lets you enhance your video by adding a border or frame, while letting you easily edit it.
You can even trim and rescale the video if you want. It is definitely an impressive choice as a time-lapse app available for iPhone.
4. Lapse It Pro (also for Android)
Lapse It Pro is a premium time-lapse video maker app with plenty of options to choose from. Fret not, it is also very easy to use and does not require a great deal of learning curve.
You can schedule the time to record and even capture HDR shots if you need. It also offers a remote live access mode and a manual mode to make the most out of it. If you are a professional and want something recorded quickly on your phone, Lapse It Pro would be a great option to utilize.
You can pause/resume recording and move to a different location as well. So, you get a great level of control for your pro-grade time-lapse video shots.
Top 4 Best Time Lapse Video Maker Apps for Android
Gone are the days when you needed to pay a hefty price for a flagship Android smartphone just to get the time-lapse video making options. Nowadays, various entry-level Android smartphones also come with professional camera features, including time-lapse video making functionality.
However, if for some reason you don't have access to time-lapse video making options or even if you already have, yet you want to get your hands on some advanced time-lapse maker solutions, thankfully I have got you covered with my compiled list of the best time-lapse video maker apps for Android.
5. Hyperlapse Mobile by Microsoft
Unlike some of the other time-lapse video making options, Hyperlapse is no longer maintained and developed by Microsoft.
But, this is suitable for smartphone users with older versions of Android. No matter how old your Android device is, if it has a decent camera, Hyperlapse Mobile by Microsoft is a useful addition.
There's no learning curve and no confusing options, just install and get started making time-lapse videos quickly.
6. Framelapse: Timelapse Camera
Framelapse may not be a very popular time-lapse app for an Android phone. But, it offers a simple and effective time-lapse feature for Android smartphones, which is more than enough to quickly start making time-lapse videos using Android smartphones. It is regularly updated and works quite well.
It has all the essential features like the ability to set a timer, speed change real-time, 4K support, recording duration limit, and so on. You will not find any advertisements inside the app (checked during writing this) but you can opt to purchase some effects/in-app items to enhance your time-lapse videos making experience.
7. Superlapse – Time Lapse Camera
Superlapse is yet another time-lapse video maker application for older Android phones if Hyperlapse mobile by Microsoft does not work for you. It is basically a time-lapse camera app.
Of course, you can use it on the latest smartphones as well, but it is no longer updated – so you might encounter some bugs.
Overall, it does offer all the essential features needed for a perfect time-lapse video from your phone. You get to set the video frame rate, duration, resolution, adjust white balance, and so many more things.
8. PicPac Stop Motion & TimeLapse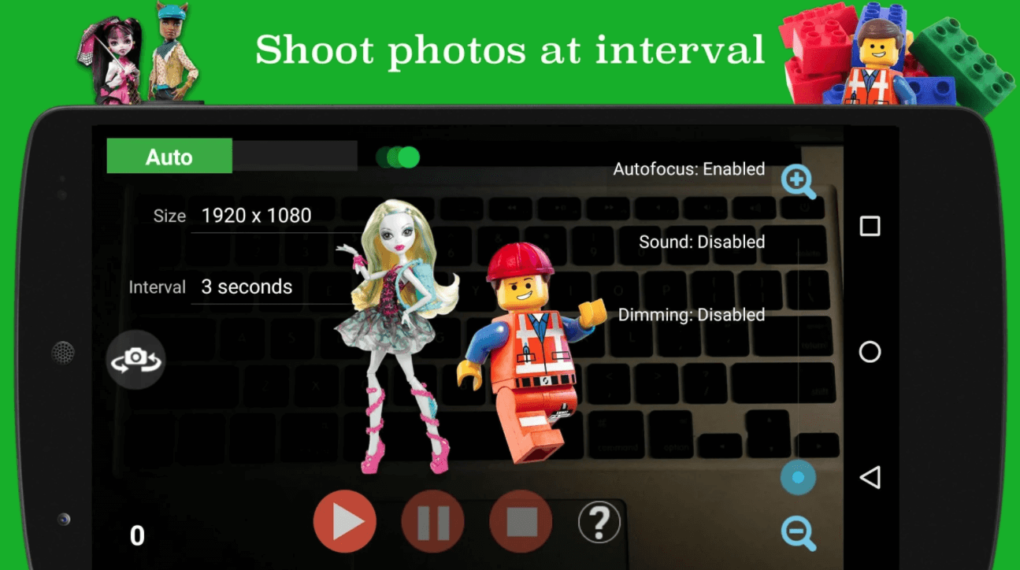 PicPac Stop Motion is an interesting time-lapse app for Android.
It features most of the essential options but supports up to 1080p resolution. So, unless you are looking for 4K, this should be a good try for making HD quality time-lapse videos on Android.
It is free to use but to get rid of the watermark, you will need to upgrade to the PRO version. You can duplicate your work, add a logo at the end, and do a couple more things to get your time-lapse shot perfect.
The Pro Review from TechReviewPro
Hopefully, some of these time-lapse video maker apps for both Android and iPhone help you get the perfect time-lapse shot on your mobile.
Of course, your stock camera app can also get the job done (if you find the option for time-lapse). But, you can explore more and tweak the time-lapse shots using the time-lapse video maker apps mentioned above.
What do you prefer to use for your time-lapse shots? Let me know your thoughts in the comments below.
Also Read: