The increasing number of selfies shared by celebrities on the internet, as well as ever-growing likes, comments, tweets, and fan-following etc has already proven that technology has entirely changed celebrity culture from around 8-10 years ago. Thanks to an increasing number of internet users, it has become more convenient, quicker and easier for celebs to connect to their fans and followers. This has also encouraged celebrities to make use of the internet, social media and many more tech innovations. It would not be an exaggeration to say that the modern celeb culture has become more tech-savvy than ever before.
To get the detailed know-how of exactly how tech has changed celebrity culture, we interviewed some popular figures around the world and here is what views they hold :
Who did we interview ?
Jake Basford                          Joe Heaney                          Karyne Levy
How has tech has changed celebrity culture?
Jake Basford – Geek Editor, VadaMagazine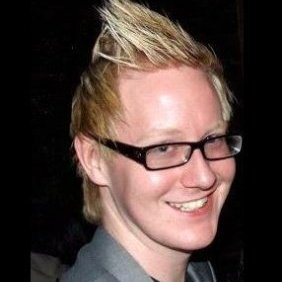 Jake's experience is mostly in the fields of media, PR and press, specifically within the third and LGBT sectors. In his words: 'At present, I work as the Media Coordinator and Fundraiser for a Castle Preservation Trust, and am the Geek Editor for Vada Magazine, as well as a freelance writer.'
In five years time, Jake would like to be living in London and working full-time in a PR/press role, maybe with a paid magazine column, and a cat…possibly even a partner.
What did Jake Say ?
Celebrity culture used to be something that people would gorge themselves on whilst reading magazines, but nowadays people can take a picture on a smart phone of a celeb in an airport and it can be round the world twice before they've even made it through security. It is in this way that technology has changed celebrity culture, as there is a very real discussion that needs to be had about levels of privacy – clearly recent developments have shown that actions of certain individuals have highlighted what should and should not be shared. This can be gone into in further depth, but it is my belief that there should be levels of expectation associated with public status…for example Jennifer Lawrence (and I am only picking on her as an example because I am more familiar with her story than others involved) should not have had private photos, that were sent and received as part of a long distance relationship, stolen from her phone and published around the world. That being said, MPs who have to submit publicly accessible expense claims for expenses should absolutely be held accountable if there are discrepancies or questions from constituents, colleagues or higher authorities.
Joe Heaney
Think… Create… Solve.
In Joe's words: My name is Joe Heaney and I'm a writer, copywriter, content strategist and journalist.
What did Joe say ?
Social media has created a direct relationship between fans and their idols. Celebrities have now become publishers and broadcasters, using their smartphones to produce and distribute content straight to their audience via Twitter, Instagram and Snapchat. The usual middlemen have been cut away in the process. How this then ripples out across the industry is fascinating. You can see how the size of an actor's Twitter following will help determine if they get the role in a big budget movie. The marketing value forms part of the wider picture. It will be very intriguing to see how this continues to develop as our lives (and the lives of celebrities) become more entwined with the internet of things.
Karyne Levy
Karyne Levy is the Senior West Coast Tech Editor.
Previously she was the Assistant Managing Editor at CNET, where she also hosted Rumor Has It on CNET TV.
What did Karyne say ?
Tech has been both a blessing and a curse for celebrities. On the one hand, they're able to influence industries they might not have otherwise been a part of, for example Ashton Kucher and all of his VC investments, comes to mind. Kanye West and Tidal is a good example of this, as well. But, on the other hand, tech has put celebrities just a tweet away from their fans…one false move could lead to their downfall. It's a fine line between being involved and being too involved.
What do we think ?
With movies becoming increasingly realistic, for example using 3D technology, and celebrities coming closer than ever to their fans through the internet, the contribution of technology in changing celebrity culture cannot be overlooked. Social media has placed celebrities just a tweet apart from their fans and followers – could there be a better way of marketing themselves than this?
Thanks to the introduction of the latest technologies, it is now easier to become celebrity than ever before. One example of global celebrity that comes to mind is Justin Bieber – you really can't underestimate the power of YouTube! There are many more examples of 'tech-blessed' celebrities and stars, who may not have the status they have without today's globally accessible technology. However, as Karyne says, there is a fine line between being involved and being too involved – one wrong move can quickly lead to downfall. That is the reality and the real impact of technology and it's ability to influence celebrity culture.
Other interview links