Every piece of data is precious—no matter whether it is just a call log or an entire photo gallery.
Imagine that you wake up and find all your essential data gone; I am sure any user will be bummed at the situation while panicking about it.
So, this article will address several methods to recover deleted photos, contacts, and other files.
Also, I will mention a few things to keep in mind before you attempt recovery and some solutions to restore deleted files quickly.
Things to Consider Before Attempting to Recover Deleted Files
File recovery is a sensitive process. It may sound easy when I mention the tools or solutions for recovery, but it depends on a few conditions for success.
When you think your deleted files are gone, it is still there in your storage memory.
It just becomes inaccessible when you delete it.
Hence, theoretically, you should be able to recover the stuff that you recently deleted. And, yes, that is true.
However, new data is written when any other programs or functions use storage memory.
And this potentially overwrites the deleted files that you hoped to recover.
While you thought that your data was recoverable, some of it just became unrecoverable because new data was added to it!
So, it would help if you kept a few pointers in mind before proceeding:
You did not add a bunch of new files after data loss
Even if you performed a factory reset, you can recover things
You may have some cloud backup that you need to check (like Google account backup)
You cannot recover files after an OS upgrade
Do not rely on a mobile recovery app, installing that may overwrite your deleted information
Now, let us move on to explore the recovery options, starting with Android.
Android Recovery Options to Recover Deleted Photos, Videos, Contacts, and Files
Working with backup and restores for an Android device may prove tricky considering several versions of Android OS running.
Also, every manufacturer has its own set of customization, making the backup/restore process different in every case.
We have tried our best to cover most of the scenarios to help you recover data from an Android device.
How to Recover Deleted Photos on Android?
If you lost photos from your Android phone, you do not have to worry. There are a few things that you can check/do to get them back.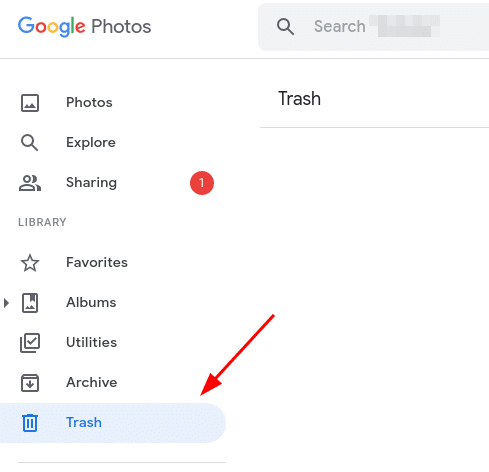 First, you need to check the Google Photos trash bin to see if you deleted your photos permanently or if they still exist in the trash for the next 30 days.
Next, you need to check if Google Photos was backing up your photos.
By default, the backups are usually set to trigger when you connect to WiFi. Even if you do not have a WiFi connection at home, your phone may have connected to a random public WiFi and performed some backup.
And, if you find the photos there, it is easy to download them onto your device using the Google Photos app.
Hence, it is worth checking if you have a cloud backup already.
Finally, you can try some of the popular recovery tools to restore deleted photos, and we will be listing them at the bottom part of this article, so keep reading!
How to Recover Deleted Videos on Android?
When you accidentally delete videos, you can recover them too.
To start with, your phone gallery, by default, may have a trash bin where you can find and recover deleted videos. This is easy to spot when you delete videos, but the storage is unaffected.
Of course, if you have Google Photos set up to backup videos, you can browse through it and download the video.
How to Recover Deleted Contacts on Android?
Usually, recovering contacts is way easier than photos. And, you also get a bin (Trash folder) for your deleted contacts.
Most of the users on Android have it synced with their Google account. So, if you have logged out of your account or accidentally wiped your device, all your contacts are safely stored in the cloud.
If you have not synced your contacts with your Google account, which is rare, you might want to check if you have a copy of your contacts stored in your SIM.
The SIM can only store a few contacts, but if you did not have a lot of numbers, chances are you will get them from your SIM.
You have to head to your contacts app and display the contacts from SIM to check.
In either case, if you used third-party apps like Truecaller, you can easily install it back and restore the latest backup available.
When nothing works, the software recovery tools will be your last bet.
How to Recover Deleted Files on Android?
Similar to how you recover a photo or video, the files also end up in the trash.
The way it happens may differ depending on the file manager app you are using. However, if you use Google's Files app, it gets stored in the trash folder for up to 30 days whenever you delete a file.
You can easily restore them within the period. Otherwise, it gets permanently deleted.
While you can try the third-party software tools mentioned at the bottom of this article after it is permanently deleted, you cannot guarantee the recovery.
How to Recover Deleted Files from Google Drive?
Google Drive works precisely like the Files app on Android devices. Whenever you delete a file from Google Drive, it gets thrown into the trash folder.
So, the storage occupied in your account remains unchanged.
You can choose to recover from the trash if you access it within 30-days of deleting it. After 30 days, it is gone permanently. Once it is gone permanently, you cannot restore it. No software can help you with that.
How to Recover Deleted Files on MIUI (Xiaomi Phones)?
Xiaomi's MIUI offers some additional default functionalities like Mi Cloud, with which you can sync your data and easily restore it when needed.
You can backup messages, contacts, photos, and other items.
If you have a Mi account and happen to use it, you should first try signing in to your account to find any existing backup.
Ensure that you do not use the Mi Security app to clean junk files before the recovery process. It might delete any cached data that could have been recovered easily.
While it is a convenient recovery process (if you had the backup in the first place), Mi Cloud is subject to availability, depending on the country you live in.
How to Recover Deleted Files on One UI (Samsung Phones)?
Samsung also lets you create and use a Samsung account to sync data.
If you have used it previously, you need to sign back into it and utilize Samsung's cloud services to restore the data backed up.
It is important to note that the Samsung cloud may not be available for all phones and may depend on your country.
iOS Recovery Options to Recover Deleted Photos, Videos, Contacts, and Files
Unlike Android, there are a limited number of services and options that you can use to restore data on your iOS device.
If you often connect the iPhone to your computer, chances are— you have an iTunes backup available on your computer. It's worth noting that the new way to access iTunes backup on Mac is via the Finder app as Apple killed iTunes and integrated iTunes features separately into Finder and Apple Music app, however, for Windows users, it's still the same.
iTunes automatically backs up your device every time you connect to the computer; that is how it is by default.
And, this could prove to be a great option to restore your backup.
To be sure, connect your iPhone to the computer and launch iTunes. If you find a "Restore backup" option along with the information about your phone, you are in for a treat.
Similarly, if you had previously turned on the iCloud backup option on your iPhone, you have that option as well to recover your deleted iPhone files from iCloud backup.
How to Recover Deleted Photos on iPhone?
Like Google Photos bin on Android, the gallery on Apple's iPhone sends all your deleted photos/video to the trash folder by default.
So, before you start freaking out, it is a good idea to head to your trash folder to check if your photos/videos still exist. You get plenty of time to recover from trash (about 40 days).
In either case, you should also check iCloud backup to see if you have your data backed up. If it's there, it will take a few clicks to restore it all.
If nothing else works, you need to utilize recovery software tools available for macOS and Windows.
How to Recover Deleted Videos on iPhone?
Apple iPhone provides a Photos (gallery) app which also has a built-in trash folder. Any video that you delete remains in the trash for 40-days and then gets deleted.
You should be able to recover deleted videos on your iPhone in that time period. In either case, recovery tools could be hit-and-miss.
How to Recover Deleted Contacts or Bookmarks on iPhone?
Contacts on iPhone are usually synced with your iCloud Apple account. If you do not find them on your device, you can head to iCloud.com, sign in to your account, and head to the Account Settings.
Next, under the Advanced option, you should find the option to restore contacts and bookmarks.
Follow the on-screen instructions to restore them.
How to Recover Deleted Messages on iPhone?
When compared to Android, recovering deleted messages on iPhone is a mess.
The only viable option is to restore an existing iCloud backup or iTunes backup.
Even some of the third-party software mentioned below may fail to restore your messages successfully.
How to Recover Deleted Files on iPhone and iPad?
Just like the Photos app on your iPhone, you also get a dedicated Files app by Apple. In the Files app, when you delete any file from your iPhone, it remains in the "Recently Deleted" folder for up to 30 days. During this time period, you may easily recover any deleted files on your iPhone.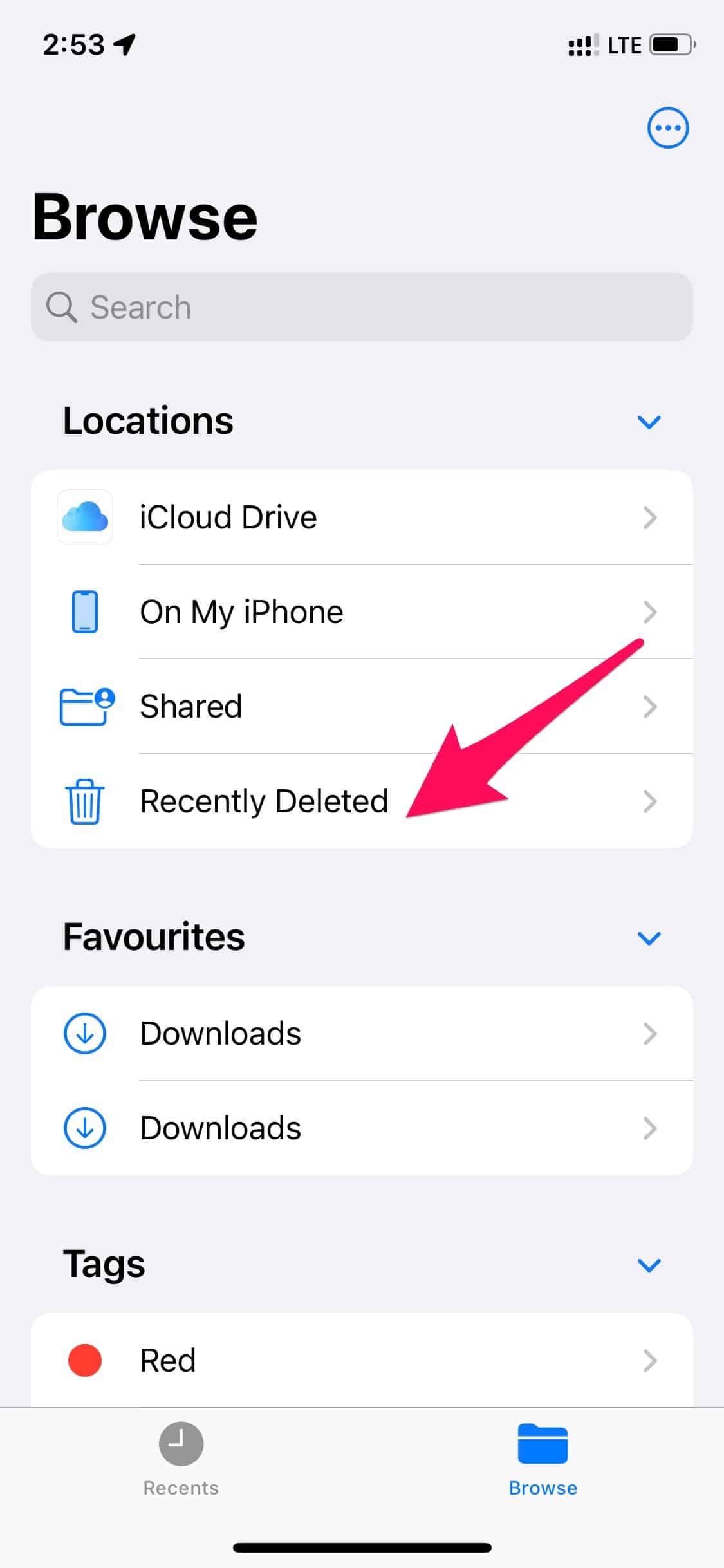 Apart from that, if you have your data backed up to iCloud, you can restore the deleted files.
In either case, you should check your PC for automatic iTunes backup. You can restore your files to your iPhone and iPad from that backup.
If you do not have any backup, you can try the third-party tools listed in this article, but those are always hit and miss.
How to Recover Deleted Apps on iPhone?
If you accidentally deleted your apps on your iPhone, you can easily get them back by re-installing them (no-brainer).
But what if you can't recall the applications that you purchased?
In that case, you need to head to the App Store, go to your profile, and tap on "My Purchases."
Next, you need to click on the "Not on my phone" section, which will list the recently installed applications.
Finally, you have to install them one by one.
How to Recover Deleted iCloud Files?
Considering that you use an iPhone/iPad or Mac, chances are you also use iCloud.
And, if you delete any of your files from iCloud, you can restore them from the bin (trash).
Compared to other storage solutions, iCloud lets you restore files for up to 30 days, which should be enough for most users.
How to Recover Deleted Files on Mac?
You get a trash bin on Mac to find the deleted files. If it is not available in the bin, you should check your iCloud drive if you backed them up.
In either case, some of the fantastic recovery tools mentioned in this article should help you recover those files as well.
How to Recover Deleted Files on Windows PC or Computer?
When using a Windows machine, the deleted files end up in the Recycle Bin. Unless you have performed a system clean-up, or you are using a cleaner application for daily junk cleaning, you should find your files in the bin.
Head to the Recycle Bin and click on any file you want to get the restore option. When you restore it, you can find it in the exact location where you deleted it.
How to Recover Deleted OneDrive Files?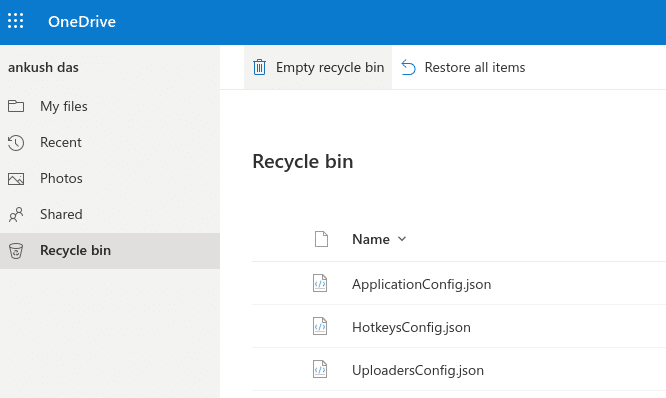 OneDrive is a popular cloud storage service, an alternative to Google Drive.
It also offers a trash folder(Recycle bin) where the file gets held up when you delete files. You can get back the files within 30-days of deleting them.
Once it is gone, you have no other option to recover them.
How to Recover Deleted Dropbox Files?
Dropbox offers a "Deleted Files" folder when you delete any files inside it.
You can choose to recover within 30-days while also checking the version history of the file.
How to Recover Deleted Files on Linux?
Recovering files on Linux may not be as simple as other platforms.
Yes, by default, you get the trash directory where you should find the recently deleted files.
If it isn't there, you may have to opt for open-source recovery tools like TestDisk.
You will have to utilize the terminal to start the recovery process, which we won't be covering here. But, you can refer to its official website for detailed instructions.
How to Recover Deleted Instagram Photos and Videos?
You must have shared a lot of photos and videos on Instagram, which you later regretted. So you went ahead to remove that from your Instagram profile. But, can you get them back again?
Well, yes! (Unless you have permanently deleted that.
Instagram stores all your uploaded photos and videos in an archive. And, unlike other options, Instagram keeps your files archived forever (unless they decide to change the policy). Just head to your profile and access the menu to find archived data.
You can even browse through and filter the deleted photos/videos by calendar and location. Restoring is easy, considering saving the image to your device or re-share it on Instagram.
Recovery Software to Restore Deleted Photos, Videos, Contacts, and Other Files
When nothing else works, third-party data recovery software tools tailored for the job may come to the rescue.
However, if you haven't been careful with the things to keep in mind after data loss, this does not guarantee recovery.
To give you some of the options, here are the best recovery software tailored for mobile phones:
Wondershare offers an arsenal of useful tools that you can use on your PC and mobile.
This is helpful, especially when you have an SD card on your phone to recover various deleted files.
Recoverit is one of the best recovery software available for Windows and macOS, which claims to have the highest success rate.
It is also compatible with the newer M1 chip-powered Apple devices.
You can try it for free, but to perform a complete scan and preview, all the files before restoring, you need a subscription.
It offers monthly/yearly subscriptions starting at $80. If you notice that it can scan and display some of the deleted items in the sample scan, you may consider getting the full version to perform the recovery.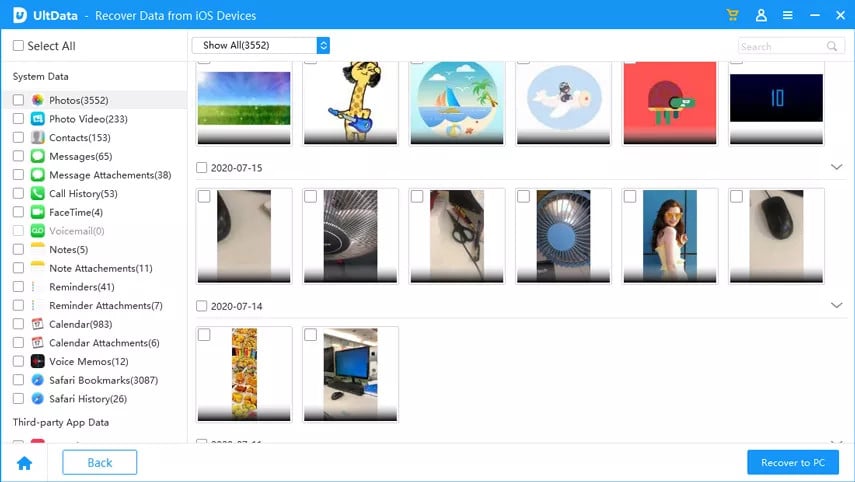 Tenorshare UltData is a pretty popular data recovery solution for iPhone users. If you want to recover deleted data from your iOS device, Tnorshare UltData will be an excellent option to try.
You can try it for free and perform a scan to see if it detects any deleted files for recovery.
The premium pricing starts at $45 for a month and nearly $50 for a yearly subscription.
Dr.Fone is yet another special data recovery software by Wondershare tailored for Android phones.
You can restore deleted photos, videos, messages, contacts, and more with its help.
It was previously available in the Play Store, but now you can only use it on your computer and connect your phone to start the process.
You can perform recovery through your external storage and internal storage as well.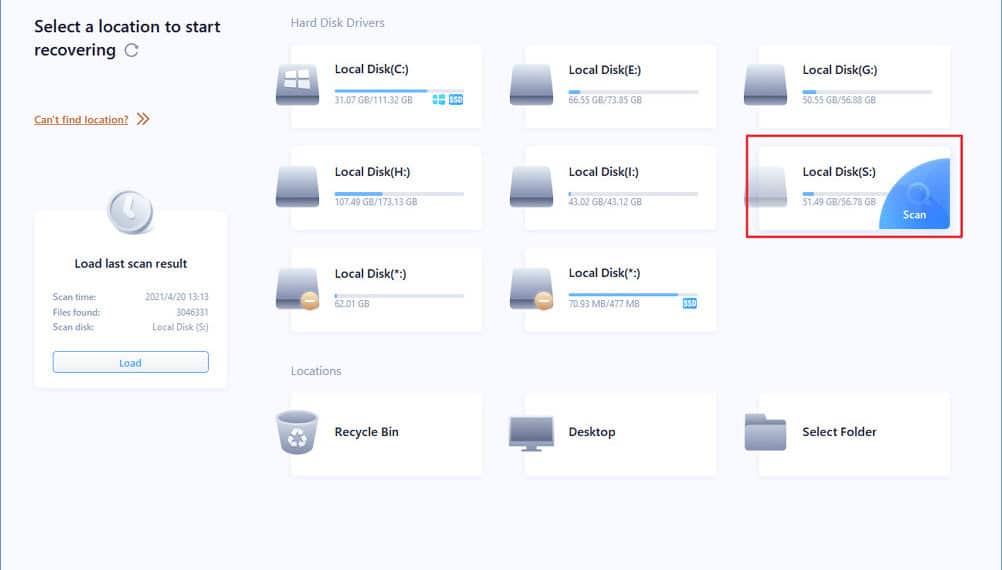 EaseUS is a cross-platform data recovery software available for both Windows and Mac users.
The data recovery wizard program by EaseUS is how you can try to recover files from your computer. Here is a step-by-step guide to Recover Deleted Files Using EaseUS Data Recovery Wizard Free.
In addition to this, you also get some advanced recovery tools for specific tasks if you want.
All the programs by EaseUS come with a return/refund policy. So, it should be an excellent pick to try recovering files on your Windows PC or Mac.

CCleaner is a popular tool for cleaning junk files and optimizing devices. It also offers a separate tool for recovery, i.e., Recuva.
It is a straightforward file recovery software with a deep scan feature. You can download it for free or purchase it for more features at an affordable price compared to the other solutions.
The Pro Review from TechReviewPro
Recovering files is no big feat. It is possible to get back your deleted files, but there are some conditions with which it works out.
There is a greater chance of recovery if you have not interacted with the storage or the device after data loss. In either case, it is always good to have things stored in the cloud to utilize their 30-day trash feature.
Also, you can keep manual backup files in case of emergencies.
I hope that this article gives you the essential pointers to help you recover deleted data.
Also Read: