Zenonia is an action-RPG game developed by GAMEVIL Inc. If you were into mobile RPGs back in 2009 (dating to 2015) – you must be already knowing about it. Also, if you had a PSP or Nintendo DSi, chances are – you've played it. Zenonia was one hell of an Action-RPG game. It still is a popular game for the mobile gamers who like classic ARPG games. However, there's no active development for Zenonia. The last sequel to Zenonia was the "Zenonia S" and we've yet to see a sequel to it. So, for the very same reason, we need to know about some great games like Zenonia if you've already played all the Zenonia games or you simply want to try more ARPG games similar to Zenonia.
ARPG games are tailored for a very specific audience. Instead of turn-based combat, you will experience real-time combat in such games. In addition, ARPG games will have some hack n slash and shooter game elements with it. That's what makes it a very interesting sub-genre of RPG mobile games.
Now, let us take a look at the best games like Zenonia available for Android, iOS, and PC.
Note: PSP and Nintendo DSi games have been excluded because they are now obsolete.
Also Read: Clash of Clans Cheats: How to Get Free Gems for Clash of Clans?
Best Games Like Zenonia For Android
There are a lot of RPG games on the Play Store. And, several Action-RPG games. Among the available ones, we picked the best for you!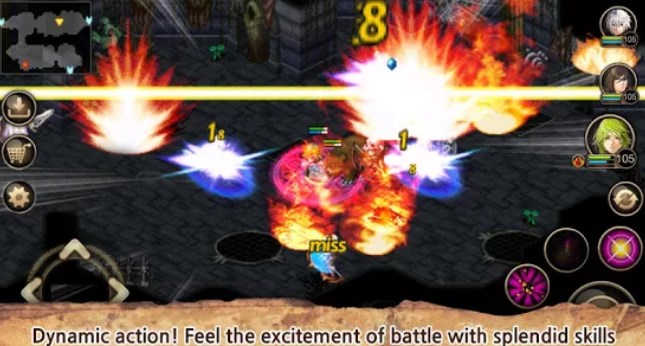 Inotia is a popular series among RPG fans. Inotia 4 brings in the concept of fighting against the orcs, goblins, and a lot more similar creatures. The gameplay is enjoyable but is not super immersive. You will find it good enough if you already know about the Inotia series. It is a classic take on an Action-RPG game which makes it one of the best games like Zenonia you can play on your Android device.
2. HIT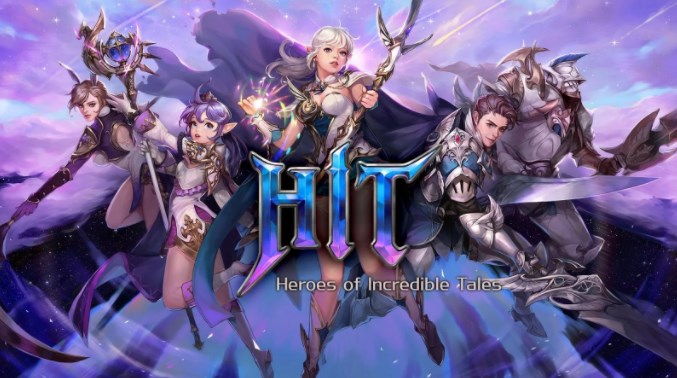 HIT (Heroes of Incredible Tales) is an interesting take on an RPG genre of mobile games with real-time PvP combat sequences and a co-op mode along with that. You need to choose a hero to get started with the action. The graphics are impressive enough and the gameplay is very good – which definitely is the reason for it being selected as one of the Editor's Choices in the Action-RPG category. It is indeed one of the best games like Zenonia you'll ever experience on Android.
SoulCraft is an amazing A-RPG game which works offline as well. The game is visually appealing and would be one of the best games like Zenonia available for Android to an RPG fan. You will encounter epic boss fights in it. Also, the game is completely free with in-app purchases included.
If you enjoy pixelated-kinda graphics for a classic take on an Action-RPG game, you will definitely like DemonSouls. Forge demonic powers to your equipment and get geared up for some action. You are a legendary hero who explores the secrets of a fantasy world and tries saving the realms of humans and demons!
5. BLOOD & GLORY: IMMORTALS
Yet another amazing ARPG game for Android devices which is a similar game like Zenonia. Blood & Glory isn't anything like the others when it comes to the visuals and gameplay. Blood & Glory incorporates modern gameplay elements to make the experience more immersive and modern-world ready. The game focuses on three mortals against the mighty gods to save the humankind.
No classic fantasies or heroes. Instead, it is a modern take on an ARPG game with criminals ruling the city. You need to build your criminal empire to crush your rivals and rule over. You can experience real-time battles while you lead your mob to urban warfare. Also, you can chat with other players while in-game.
Iron Blade by Gameloft is an underrated Action-RPG game. It is visually stunning with an immersive gameplay experience. A demon has arrived to claim the world as his and you are the warrior destined to defeat him and bring peace to the world. It indeed is one of the best games like Zenonia for Android with a far better visual experience.
One of the most popular hack n slash Android game. In a world of chaos, you need to fight the monsters, bandits, and other ghastly creatures. A wide variety of armor and weaponry to upgrade. The visual details in the game is very impressive which makes a true modern replacement to Zenonia like games on Android.
Also Read: 50+ Best Skyrim Console Commands to Make Skyrim Console More Exciting
Best Games Like Zenonia for iPhone or iPad
If you are looking for the best games like Zenonia that you can play on your iPhone or iPad, we have got you covered. Below is a list of best games like Zenonia for iOS devices.
Inotia 4 is available for both iOS and Android. It is undoubtedly one of the best games similar to Zenonia that you can download from the App Store. The gameplay visuals might give you a different experience in an iPhone (maybe better – it depends on your preference) than in an Android.
2. Evoland (Paid: $4.99)
A very small Action-RPG game (in terms of content) which walks you through the history of classic RPG games packed with action and adventure. It features both turn-based battles and real-time boss fights.
Taichi Panda heroes lets you team up to form a squad to help raid the dungeons. You can join PvP battles as well. Taichi Panda Heroes is a very simple Action-RPG game without any gimmicks. Join with your friends and have fun while playing this game like Zenonia!
Solomon's Keep is a creative take on RPG mobile games for iPhone. Here, you are a student of a wizard school and you have to prove your teachers how capable you are by utilizing your skills to defeat the dark wizard or the belongings. No complex upgrade trees for weaponry or wizards. It is a good old mobile ARPG game with improved visuals for a modern smarthone user.
An MMORPG game with a vast world of mystic and ancient environments. You have to choose a side and fight your way to establish the rule of your empire. You can either help as a ranger, magician or a warrior.
An Indie Action-RPG mobile game which is story-rich and visually stunning as well. The game offers endless adventure which will keep you hooked onto it for a long time. Unlock greater abilities to defeat more powerful enemies as you progress in the game.
An Action-RPG similar to Zenonia. With a classic pixelated gameplay offered with amazing puzzle variations and explorations. It is a very simple RPG game that appeals to most of the Zelda fans. If you're one of them, it is worth purchasing.
Also Read: 5 Most Addictive Action Games to Play on Your PC
Best Games like Zenonia For PC
While there are hundreds of Action-RPG games for PC, we have only mentioned some of the most popular titles available on the Steam market. Here are the best games like Zenonia for PC:
Path of Exile is an impressive online Action-RPG game like Zenonia for PC, developed by hardcore gamers (the dev team responsible). You have to take revenge from the ones who wronged you. The game takes places in a dark fanatasy world with powerful creatures.
Nioh is a super popular ARPG game like Zenonia for PC. It was originally available for PS4. However, it was recently ported to work on Windows machines as well. It isn't a free game but it is available for a great price for the Indian steam users for just 1099 – whereas it costs $49.9  in the US.
To know what's the current price of the game on Steam in every currency, you should check out SteamDB.info and then accordingly search for your preferred game.
Also Read: Games Like Pokemon: 8 Best Games Like Pokemon for Android and iPhone
The Pro Review from TechReviewPro
Generally, people tend to be confused with Action-RPG games and other RPG games which contains action. But, you don't have to worry about anything of those because we have got you covered with the best ARPG games like Zenonia for your iPhone, Android device, and your PC as well. For now, I'm still with the PCMasterRace, so if you are using a console, let me know about the ARPG games you've played.
Did you find any of the games mentioned better than Zenonia? Or do you think Zenonia can't really be compared with any of those?
Let us know your thoughts in the comments section below.
Related Resources: