Clash of Clans is unquestionably a popular and addictive game available for both Android and iOS. However, with new games launching – the player base has significantly decreased, even though there are enough active players.
No matter what the reason is – but if you're into the new Battle Royale mobile games and bored with Clash of Clans, you might want to check out some games like Clash of Clans.
In other words, here, I'm going to list some mobile games that are similar to Clash of Clans and are available for both Android and iOS.
Top 9 Best Games Like Clash Of Clans
We've handpicked the Clash of Clans alternatives for you. Although you might also find some of these games to be better than Clash of Clans (depending upon your personal choice and choices may vary).
However, Clash of Clans will definitely remain a unique pick – so you need to adapt to how other games work because the recommended games can never replace Clash of Clans technically.
1. Boom Beach
We have already covered a list of Boom Beach alternatives. You can check them out if you want – similarly Boom Beach is an alternative to Clash of Clans.
These are very similar games from the same developer. However, the core theme of the game differs. With Clash of Clans, you will find ancient weapons (or magical creatures). But, Boom Beach is more about modern weapons and going hi-tech.
It will be a similar experience but depending on your taste of choices, it may prove to be better or worse. But, it's worth trying out!
Download: (Play Store / App Store)
2. Clash Royale
Clash Royale is also a game by the same developer Supercell. Here, instead of creating a village and farming for money – it is all about one-on-one strategic matches to defeat with the same amount of resources.
It is technically a real-time multiplayer game where both the players are online to play against each other – unlike the clash of clans.
So, it goes with the likes of Clash of Clans but also differs. Do try it out if you haven't already.
Download: (Play Store / App Store)
3. Plants vs. Zombies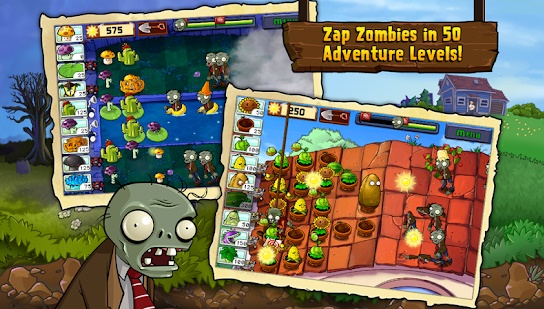 Plants vs. Zombies is yet another a classic game like Clash of Clans – if you want a strategy game where you fight off zombies with plants.
Here, the interesting twist is that you have to use the plants, grow up, equip them with abilities so that you can efficiently fight off the zombies.
It may not be as intensive as the Clash of Clans but it is definitely something similar to easily get hooked on to. Unlike Clash of Clans, you do not get a community to interact with (or clans per se). So, you will enjoy your own company if you hate getting into groups/clans to play a game.
Download: (Play Store / App Store)
4. Castle Crush
Castle Crush is quite similar to Clash Royale. However, you get a classic experience unlike the modern touch to Clash Royale.
As expected, you will get real-time duel fights from players across the globe and it is always exciting with every match you get.
In contrast to other duel-based games, here, you will have magical spells involved. I wouldn't spoil it for you though – you must explore it!
Download: (Play Store / App Store)
5. Guns of Glory
Want something that is less-cartoony? Well, I don't have the correct term for it – but I hope you get the reference.
If you want a strategy game that is more real (and not based on fantasy powers) – you are in for a treat with Guns of Glory.
You will have air-based attacks, ship attacks (or maybe too much?). Well, it definitely involves guns and action with strategy. I did not progress much to explore but it definitely felt like an alternative to Clash of Clans.
Download: (Play Store / App Store)
6. Radiant Defence
Similar to the reason why I mentioned a tower defense game as an alternative to Boom Beach, it stands true for Clash of Clans as well.
It indeed is a tower-defense game – however, with the interesting theme going on with the game, it makes it a recommended pick to suggest.
I would be honest that it isn't the "best" alternative for Clash of Clans but if you want to try something different in the same genre of games, you can try it out.
Download: (Play Store / App Store)
7. Rise Of Kingdoms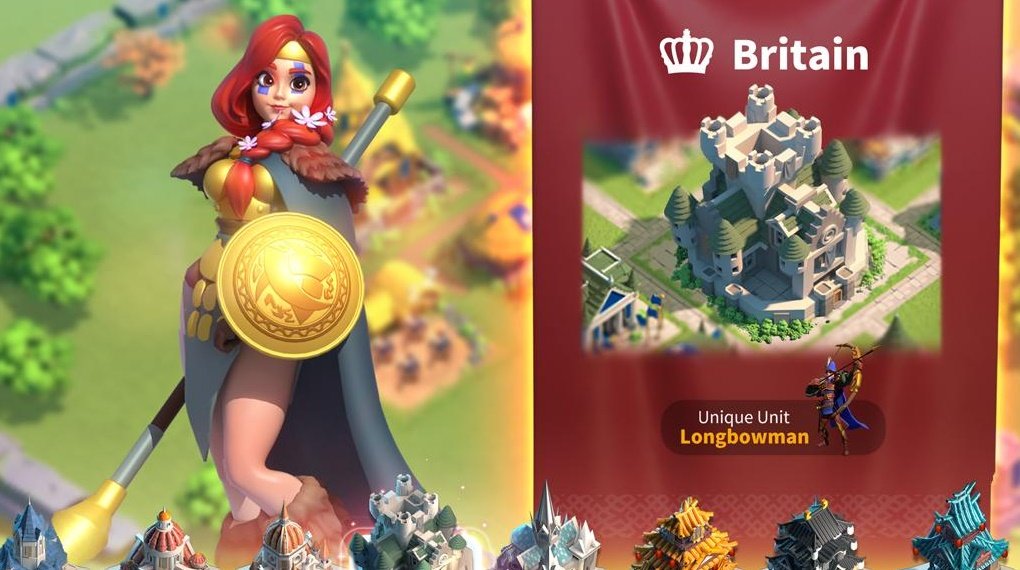 Rise of Kingdoms, also popularly known as "Rise of Civilization", is similar to Clash of Clans but in a grander scheme.
Here, you will have to author a civilization, help them grow and wage battles against other kingdoms to improve your own kingdom.
The game features a lot of unique civilizations, heroes, and other characters. You will have plenty of options to choose from and have a personal touch to the objectives of your kingdom. There are also interesting options like alliance systems and more to explore when you try it out.
Download: (Play Store / App Store)
8. Sky Clash
Want an interesting alternative to Clash of Clans? Here's Sky Clash: Lords of Clans 3D game for Android and iOS.
The visuals are impressive and the 3D touch to the game makes it an exciting game to play with. Similar to others, you will have to build your empire.
It features both PvP and clan 4×4 wars. So, I suggest you try it out!
Download: (Play Store / App Store)
9. X-War: Clash of Zombies
I always imagined a game like this one – a game where you can have superheroes and zombies as well.
Well, it's here! X-War. It may not be a popular game but it's a good one. It features some of my personal favorites Deadpool, Hulk, Batman, and more.
Not just limited to superheroes but the game also features spells and similar. You will have to defeat the hordes of zombies because there's an outbreak that you have to fight.
Download: (Play Store / App Store)
Conclusion
Now that you have known about some of the best games like Clash of Clans. You should explore everything I've mentioned on this least to get an idea of how the games differ and what you like among the available options.
In addition to the list, there are tons of other games similar to Clash of Clans, if you know something better than what I suggested, feel free to mention them in the comments below.
Also Read: