Boom Beach is an incredibly popular mobile game developed by Supercell for Android and iOS. It is a strategy game similar to Clash of Clans but takes a modern approach with the weapons, soldiers, and overall concept.
Even though it still has a good playerbase and people love it for what it is – unfortunately, the developers are no longer giving major updates (or new content) to enjoy. So, if you have already maxed out on your bases or got bored from it – you might be looking for the best boom beach alternatives.
So, in this article, we will be taking a look at some of the games like Boom Beach that we recommend you to try.
11+ Games Like Boom Beach for iOS and Android
Fret not, we are aware of the popular alternatives that you are expecting and we will mention them later in this article. First, we will focus on some new popular hits similar to Boom Beach that have recently got an update as well.
1. Rise of Civilizations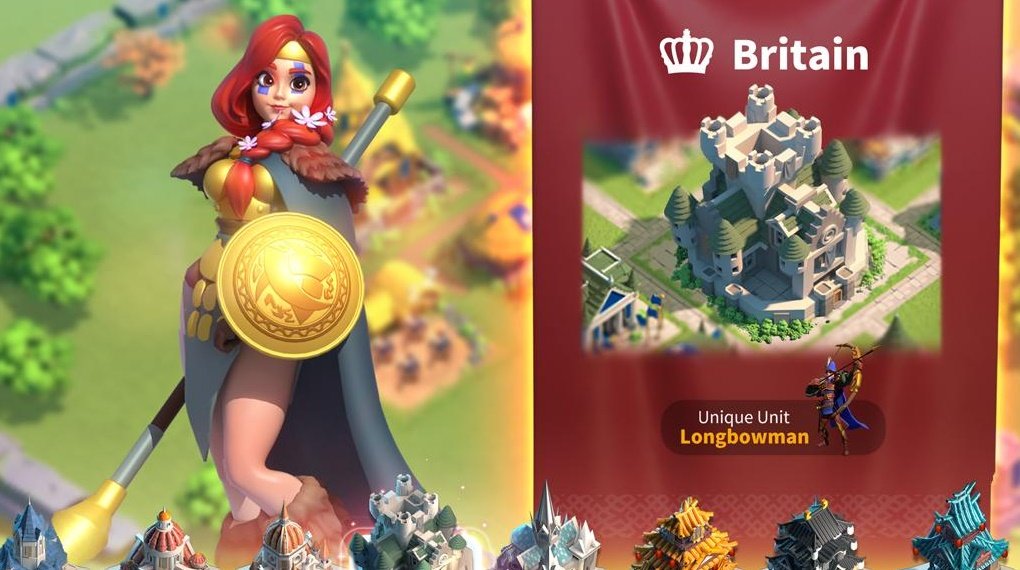 Rise of Civilizations is one of the recent hits on Play Store and App Store as well. You get 8 unique civilizations to choose from and turn them from a lone clan to a kingdom. How you do that – it is up to you.
But, you get the complete freedom of conquering and paving the way for your ultimate civilization. You will also observe a lot of NPC characters to enhance the experience of the game.
Download: (Play Store / App Store)
2. Stick War: Legacy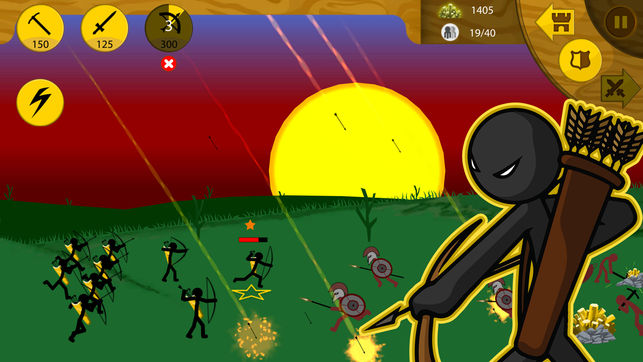 You just can't get over the stickman if you are a fan. Even if you didn't know the character, you will enjoy the playing the game. Here, you have to build units, take them to war, mine gold, and control them.
Fight your way to conquer all the territories for your legacy to shine.
Download: (Play Store / App Store)
3. SIEGE: World War II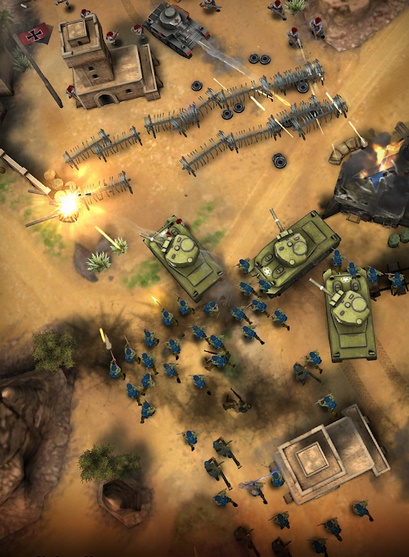 Want a war with intense action? You got it! While this is an action-strategy game – so it takes an interesting approach of using a deck of cards to duel on PvP action against players across the world. You need be aware of the cards and the tactics that affect the war.
You will love the action you see if you take the right strategy. Let's see what you got there!
Download: (Play Store / App Store)
4. Defense Zone 3 HD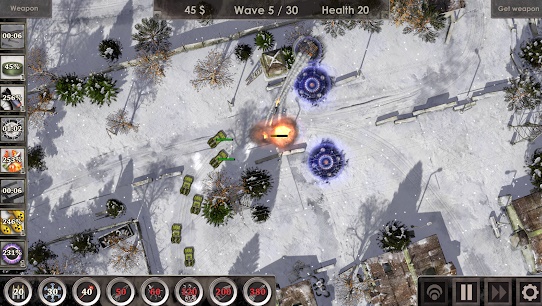 You wanted action? But, you don't like the concept of cards? Fret not, Defense Zone 3 is an option for you. Build your army, put the turrets and destroy anyone who tries to attack on your base.
You've got a budget which you have to spend wisely in order to upgrade/maintain your defenses. The enemy is getting stronger after each attack – you will have to defend and upgrade your fortifications gradually.
Download: Play Store / App Store
5. Kingdom Rush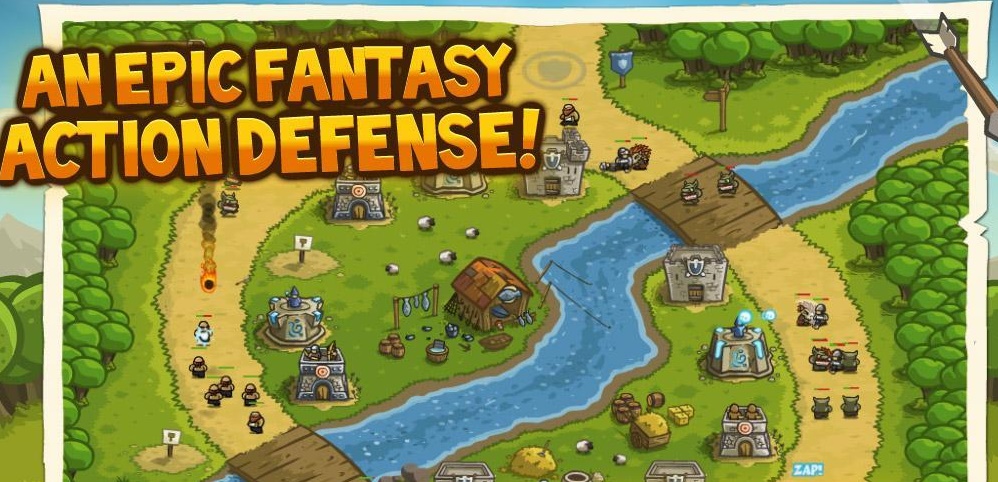 Kingdom Rush is yet another popular alternative to Boom Beach. You have to defend your kingdom against evil wizards, orcs, trolls and more. To survive the attack, you need proper strategy and upgrading your defenses is the key.
You will have sorcerers, rangers, wizards, and so on – quite similar to what you've seen on Clash of Clans – which we've mentioned below.
Download: Play Store / App Store
6. Radiant Defense
Radiant Defense is an interesting strategy game which is specifically a tower defense game. This is an absolutely gorgeous game with the radiant theme at its core. You will have to defend against waves of aliens and upgrade the weapons to keep progressing.
You get 3 super weapons if you want to defeat a bunch of enemies at once. It can be best experienced if you play it on an Android TV or using NVIDIA Shield.
Download: Play Store / App Store
7. Plants vs. Zombies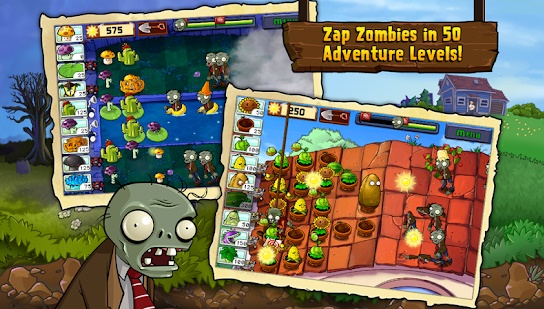 Plants vs.Zombies is a very popular strategy game game. Of course, unlike Boom Beach, it is not about the life-like action but it is about fiction. You've got zombies attacking your house but your plants can defend against hordes of enemies with their special abilities.
You will have to deploy the plants and use the points to help them grow while upgrading their power to defend. It sounds so simple – but is a lot of fun to play.
Download: Play Store / App Store
8. Castle Crush
Castle Crush is one of the most popular strategy games in the recent times. It is also an editor's choice on the Play Store as well. You get a deck like concept to upgrade and work on your army to attack.
There's a twist here – that you get to play with players online in real-time, so expect interesting strategies put in place and manage doing that yourself. You got to choose your warriors to help you win. Good luck!
Download: Play Store / App Store
9. Clash of Clans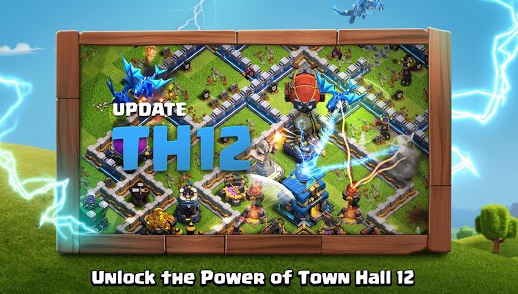 How can we miss Clash of Clans? Well, of course, it is something like Boom Beach by the same developer team – Supercell. So, it is equally addictive and interesting. You get to build your base, upgrade town hall, upgrade your army and attack other bases to loot resources while also protecting your own.
The more powerful your clan will be – the more effective will be your defenses because you will end up getting good donations to defend your base. It is one of my personal favorites.
Download: Play Store / App Store
10. Guns of Glory
Guns of Glory is a free real time strategy game. You've got guns and a powerful army. You can join in with friends all over the world or just keep on grinding in this MMO game rise as the most powerful leader.
You will also be greeted with airships! What more do you want along with Three Musketeers?
Download: Play Store / App Store
11. Game of Thrones: Conquest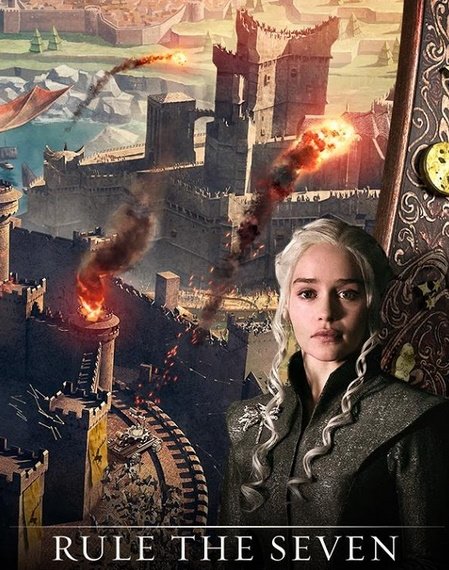 A fan of Game of Thrones? You will love this one. If you can successfully power up the best dragon, the Iron Throne will be yours!
Build your house, raise an army, and manage your resources with the best possible strategy to be the lord of Westeros. The game also includes some of the key characters of the TV series – so the experience will be exciting for many.
Download: Play Store / App Store
12. Clash Royale
Don't want a lot of fuss? But, simple management and strategy to fight with? Clash Royale will be a perfect fit for you if that's the case. In either case, it is a fun strategy game as well.
You go head-to-head with another play in real-time. So, you have to be proactive to think of the best way to beat your opponent in the duel. To start with, it is easy to learn – but challenging later.
Download: Play Store / App Store
Wrapping Up
So, these are our best recommendations for the games like Boom Beach (in other words – alternatives to Boom Beach). Of course, there are tons more games similar to Boom Beach and we might have missed your favorite on our list.
Let us know your thoughts in the comments below.
Related Resources: