Age of Empires is a classic real-time strategy game that has a huge number of fans across the globe. It may not be a pro-league game per se – but it surely is played by millions of players online. Also, if you are someone who spends a lot of time with FPS games, you might consider trying games like Age of Empires for a change of pace.
Given the popularity, there's still plenty of games as an alternative to Age of Empires. So, if you are bored with it – you can try something different, maybe a game similar to AOE?
If that's the case, you can try the games like Age of Empires that we recommend in this article.
Why Do You Need Age Of Empires Alternatives?
So, the Age Of Empires is an excellent game. However, if you want a change of elements in the gameplay. Maybe you want a turn-based strategy game with the same theme.
Or maybe you want something entirely different while dealing with historical events.
In a nutshell, if you want to change your daily grinding game but also sticking to a similar category, you should take a look at the age of empires alternatives that we list in this article.
Top 6 Best Games Like Age Of Empires to Try as an Alternative to Age of Empires
Do note that we mostly focus on PC games here. You can try these on your Mac/Windows/Linux system.
There are a countless number of real-time strategy games out there – both for PC and mobile devices as well. Here, we picked only the hit/big franchises that offer a great experience when you play the game.
For this list of games like Age of Empires, we stick to the official websites and Steam marketplace. You can explore other marketplaces as well to purchase the game.
1. Anno Series
Anno is a real-time strategy game where you build cities and organize your own kingdom. The game focuses on creating colonies that you will have to maintain and grow as well.
Think of it as your own personal colony where you upgrade your buildings and other stuff to develop it to thrive.
Of course, you will not end up building constructions – there's combat involved as well. While managing your resources, you need to meet the needs of your kingdom and fight against other opponents to gain more resources.
Similar to the Age of Empires, Anno is essentially a series of multiple games that you can find on their official site.
2. StarCraft Series
StarCraft is yet another game like Age of Empires. It takes a unique angle with the sci-fi based strategy game. As the name hints, the game revolves around space and ships (spaceships, actually).
Intergalactic wars, different species – I hope you get my point?
Fret not, it might sound complex, but it is a really intriguing game. And, that is the reason I will not give any spoilers in this description. But, I must mention that a real-time strategy game with flashy visuals? You must try this.
You can find all the sequels/prequels to the game on Blizzard's official website, or just hit the button below to check out the remastered edition.
3. Total War Series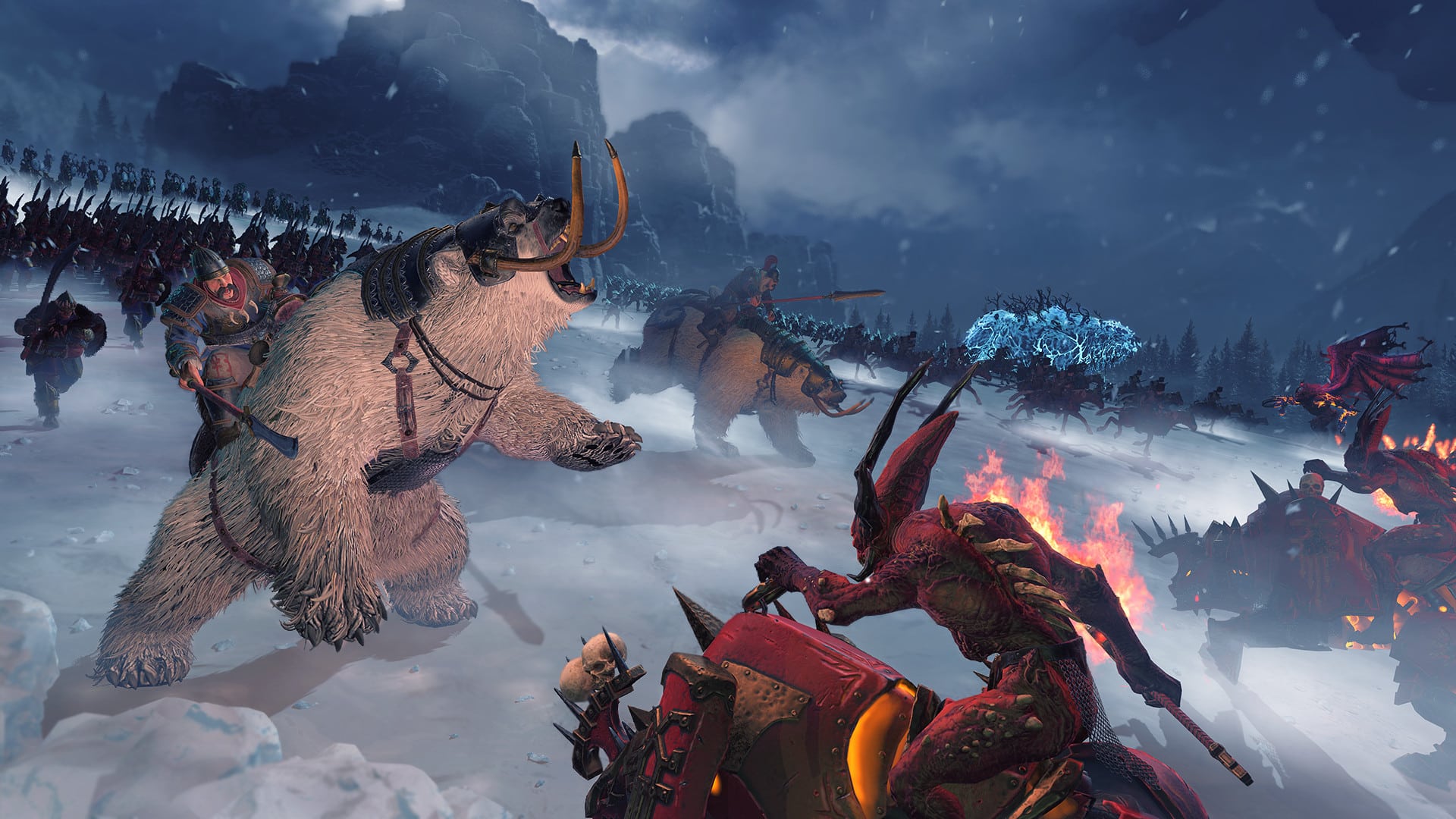 Total War series is one of my favourites. It is actually an AAA offering – close to at least if you do not consider it one.
It is not a real-time strategy game unlike the age of empires, but it is a turn-based strategy game. The gameplay is impressive and shall turn your head when you try it.
However, you get to control the battles in real-time, which is often exciting. If you feel that real-time strategy games aren't immersive enough – you need to try the Total War series anyhow.
4. Age Of Wonders
Age of Wonders is a very close alternative to the Age of Empires. Except for the fact that it deals with magical powers and mysteries – you will find the elements very familiar.
Of course, it's just "technically" similar to the genre, but the experience will be totally different – in a good way.
You can find it on Epic Games and Steam as well. This may not be my personal favourite – but you could take a look at a gameplay video to decide.
Make sure to utilize only the reputed stores to get the game because there's a lot of duplicates out there that are either mobile-worthy games or something worse with the same name.
5. Age of Mythology
Age of Mythology is yet another real-time strategy game. The game takes its inspiration from the legends of Greeks, Egyptians, and Norse.
It is worth noting that it is all about "mythology" instead of real historical events. The context should help you review the game for yourself. You will find several figures like "Zeus" involved in the game for you to play with. In addition to the multiplayer sessions, it also offers a campaign that you should like.
The campaign can be a bit quite lengthy, but it should be a great experience
This game was a big success back in 2003. Following the years, they released expansions and more recently, the extended edition of the game on Steam. Overall, if you are looking for an alternative to Age of Empires, then Age of Mythology is one of the best games like Age of Empires that you should give a try.
6. Sid Meier's Civilization Series
Civilization or it is often referred to as Sid Meier's Civilization to include the name of its brilliant designer.
Civilization series is an incredibly immersive and fun experience. Unlike other turn-based strategy games, here, you get to build a civilization and test it against time.
Starting from 4000 BC to the near future. How well your civilization holds up?
So, that's a test of time with your constant creativity and how you managed the resources to build something that can thrive for a longer time.
Also Read: 11+ Games Like Boom Beach that are Very Similar to Boom Beach
The Pro Review from TechReviewPro
Unquestionably, the Age of Empires is an amazing real-time strategy game that has a lot of useful gameplay elements for which you can spend endless hours on.
However, if you get bored with a single game easily, the best alternatives to Age of Empires, that we have here, should be good replacements for your time.
Also, I'd advise you to take a look at the steam deals if you want to get the games like Age of Empires for a cheaper price tag – in either case, they are pretty affordable.
Which of these games you are going to try? Let me know in the comments below.
Also Read: