If you are looking to play some of the best games that do not require the internet connection, we have got you covered with the list of best free games to play without wifi. In this article, you'll find the best no wifi games including wifi free games, non-wifi games, free games without wifi, and much more. Get to know about the free games without wifi and start playing these no wifi games without wifi. Because these are the games that don't need a wifi connection.
The app store is now filled with thousands of mobile games, some of which are phenomenal. Unfortunately, most mobile games require a WiFi connection, which means you'll be locked out from playing unless you have a stable internet connection.
Some developers do take this into consideration, though, and there's an ever-growing list of good games that can be played without WiFi. With these types of games, you can load up the app and play through it without ever needing an internet connection. In some cases, you'll need WiFi to access certain features, such as multiplayer modes, but the majority of the game, if not all of it, can be played without being connected to the internet.
What are "No WiFi" Games?
As the name suggests, "no WiFi" games are types of games that do not require a data connection to play. In most cases when using this term people will be referring to mobile games. Unfortunately, most great mobile games do need a mobile data connection or a WiFi connection. Thankfully, though, there are some no wifi games available, and once you've downloaded them, you'll be able to play through them without having an internet connection.
No WiFi games can even be played in airplane mode, so you could even play them while on a flight. The extra portability from No WiFi games is incredibly handy.
Why Would You Need Free Games to Play Without WiFi?
It is quite simple – while mobile data and free WiFi hotspots are almost everywhere, they don't cover the entire globe. There will be times where mobile owners won't have access to a WiFi connection. If you're using public transport, for example, you're traveling by bus, plane or train, then games without WiFi can make the trip more bearable.
There will be other times where you may want to play a game on your phone, but you may not be able to find a WiFi signal. Games that require no WiFi connection will be your lifesaver in situations like these.
Why Do Games Require WiFi Connection?
There's often some reasons why games need a WiFi connection – sometimes games are multiplayer-only, so you'll have to connect through servers to play the game.
Other times games require you to log into your account before playing, and this can't be done without a WiFi connection. Many games also earn revenue through advertisements and in-app purchases and without an internet connection neither of these revenue methods will be accessible. For this particular reason, some developers force their players to be connected to the internet to play.
Why do Most of the Developers Develop Online Games?
Online games create buzz – they create competition among players, and the social experience can be far more rewarding for players than single player games. The games that you can play online often bring in more revenue than single player games.
Online games also have far more replay value through the different multiplayer options available, which will help developers to keep their players coming back for more, spending more money on in-app purchases or viewing more ads while playing.
Games with WiFi versus Games without WiFi
Let's take a look at some of the pros and cons for games that require WiFi and games that do not require WiFi.
Games that Require WiFi – Pros and Cons:
Pros:
You can often play online or play with friends

Features for Cloud saves are often available so you can switch between devices without losing your progress

Games with active online communities often get newer feature more often
Cons
You cannot play these games without an internet connection
Many games with WiFi show advertisements
Games that Don't Need WiFi – Pros and Cons:
Pros:
Once downloaded, you do not need a WiFi connection to play

These games do not display ads while offline

You can play these games at any point, and they won't eat away at your mobile data
Cons:
There are no multiplayer or online modes while offline
Most games without WiFi get updated far less often than games with active online communities
How to Play Games without WiFi?
Before you can play games without WiFi, you must have an internet connection to download the games. You'll also need to find what games can be played without a WiFi connection.
We'd suggest looking through the Google Play Store no WiFi games list. We have also listed 10 of the best no WiFi games below.
What are the Best Free Offline Games for Android?
Looking for the best free offline games for Android? Well, we've got you covered! We have an extensive collection featuring some of the best offline games currently on Android. Read it here.
Looking for more Games that don't need WiFi?
Here are ten more games that you can play without a WiFi connection.
10. Gangstar Vegas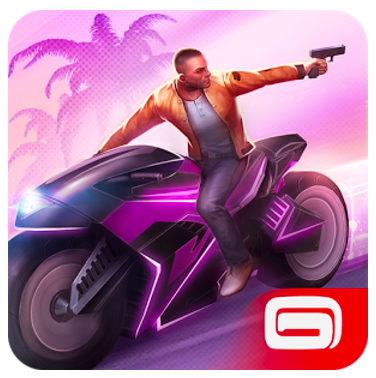 Let's start this list with an action title from Gameloft. This development company has been making excellent 3D titles on mobile for years, and Gangstar Vegas is their top performing open world action game.
Taking influences from games like Grand Theft Auto and Saints Row, Gangstar Vegas puts the player in the boots of a rising MMA champion that has found himself right in the center of a mafia-run scandal. In Gangstar Vegas, players can fight their way through the storyline with an epic arsenal of weaponry and a great collection of vehicles.
While Grand Theft Auto is also available on mobile, Gangstar Vegas is completely free. There are in-app purchases in-game, but once you're offline, you won't pay them much attention. If you're a fan of the GTA series or a fan of open world games in general, you'll definitely get some enjoyment out of Gangstar Vegas.
One thing to keep in mind is that the file size of Gangstar Vegas is very large, so you will need a WiFi connection to download it. Once it's downloaded, however, you won't need an internet connection to play.
9. Duet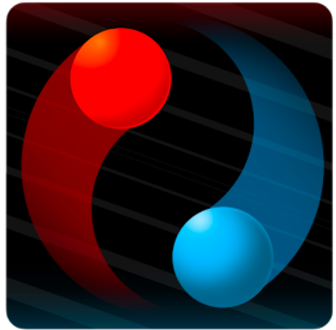 Duet is a mesmerizing arcade game that'll take you on a journey. While there's little narrative or story in Duet, the little dialogue that does exist is very captivating and most players find that it acts as that extra pinch of salt to bring the game together.
So what about the gameplay? Duet is the perfect example of an arcade game that can be picked up and played whenever there are a few minutes to spare. With that being said, though, you may find yourself playing through Duet for far longer. In Duet you control two spinning orbs that circle each other – by tapping your finger on the screen, you can change the direction they spin. The objective in Duet is to spin the two orbs around incoming objects.
Playing through some of the more challenging levels in Duet requires concentration and good timing. The file size for Duet is quite small, and once it's downloaded, you'll be good to go without an internet connection.
8. Fallout Shelter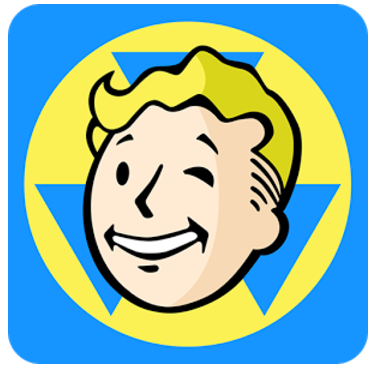 Fallout Shelter has won plenty Mobile Game of the Year awards and for a good reason. It is one of the best micromanagement games on the app store. It's free to download, and it can be played without an internet connection.
You will need an internet connection to buy in-app purchases, but the great thing about Fallout Shelter is that the gameplay has been balanced to the point where you won't need to spend any money in-game if you're only coming back for small daily sessions.
In Fallout Shelter an apocalypse has hit – you must build your underground vault and manage your community. You'll need to pick out suitable vault dwellers to increase the chance of your vault being successful. Fallout Shelter is surprisingly simple to pick up and play, but it's very addictive.
7. Alto's Adventure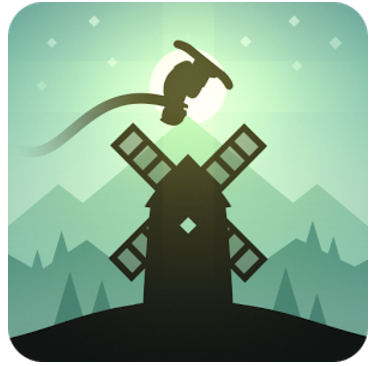 Alto's Adventure has managed to blend fun, fast-paced skiing with an art style that'll leave you looking back as you whizz by. It features a procedurally generated world design, so you'll always be seeing new terrain, new jumps, and differing scenes. Its physics engine is what makes Alto's Adventure so great. You feel the rush when you speed down hills and catch air while hitting jumps.
There are plenty of objectives to work towards too – you're scored on how far you can travel without crashing, and landing backflips and other tricks can award points too. While you're skiing, you can collect llamas and coins to spend on upgrades and cosmetic changes in the in-game store.
Besides purchasing in-app purchases, there are no elements of Alto's Adventure that require an internet connection, so you'll be able to play the game offline.
6. Hungry Shark Evolution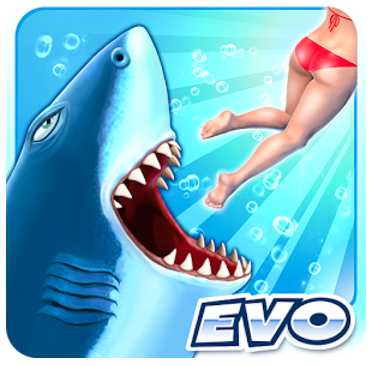 Hungry Shark Evolution pays homage to an old arcade game called Feeding Frenzy. It doesn't just take influence from it, though; it completely evolves the game into something brand new. In Hungry Shark Evolution, you start as a small shark in a huge open underwater world.
You can eat any fish smaller than you, and as you eat, you will become larger. There's always a larger fish, though – and that's where the challenge comes in. In Hungry Shark Evolution, you'll have to make your way up the food chain while avoiding any sea life larger than you.
Hungry Shark Evolution also has a wide variety of features to make the game engaging. You can unlock new sharks with unique abilities and upgrade your shark to improve your base size. There are daily challenges which can be completed to earn new sharks, and there are lots of secret hidden areas and features you can experience by exploring the world.
The app for Hungry Shark Evolution is quite large, but once you've downloaded it, you'll be able to play offline.
5. Minecraft: Pocket Edition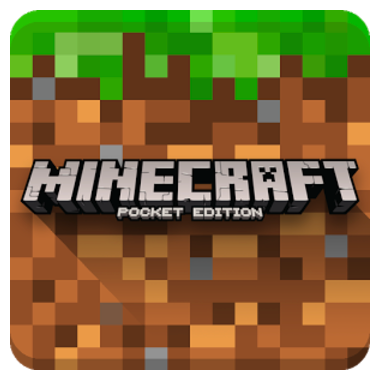 We can't leave Minecraft off of the list. Minecraft: Pocket Edition has remained one of the best mobile games on the app store, and even today it still blows so many other games out of the water. The greatest thing about Minecraft: Pocket Edition is that it's constantly getting new features added. Recently a new area called The End was added, which featured a boss fight and hidden underground dungeons.
Minecraft: Pocket Edition is an open world survival game – you start with nothing, but you can break into the terrain around you to gain supplies.
Everything in Minecraft is made out of blocks, and it can all be broken down. You can start by cutting down a tree to build tools. Players will have to make themselves a small house before the sun sets because dangerous monsters will come out when it's dark.
Millions of Minecraft players have lost hundreds of hours to Minecraft, and there's a good reason for it. Minecraft: Pocket Edition can also be played offline on mobile.
4. Plague Inc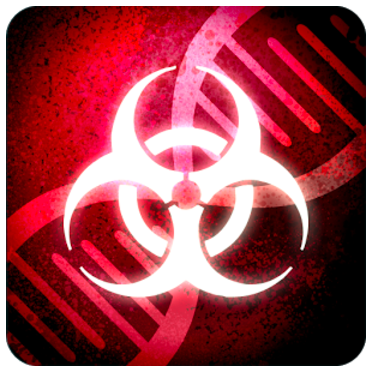 Plague Inc is a unique game that's both eye-opening and very addictive. In Plague Inc players are given the job to name and create their very own deadly pathogen.
Once you've created your pathogen, the objective in Plague Inc is to infect the entire population of the Earth. The options available for customizing your pathogen are incredibly detailed, and there's a surprising level of strategy needed to bring the Human population down.
New disease types are often added, so Plague Inc is always worth coming back to every now and again too. Plague Inc does have in-app purchases so unless you'd like to spend real money on the game you will not need the internet whatsoever.
3. Limbo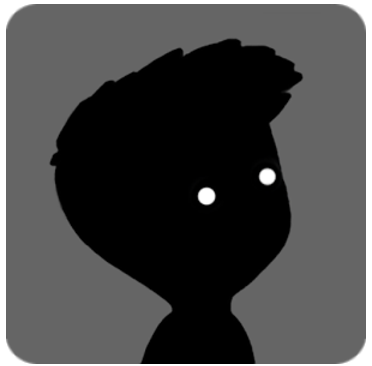 Limbo is an immersive platformer title that has gained 100's of awards over the last few years. In fact, Limbo is such an amazing game that it was first released to PC and still got many of the awards it holds today.
In Limbo you control an unnamed boy through dark, mysterious caverns – as you play, you'll come across different challenges and puzzles that you'll need to complete to continue playing.
Not only is the gameplay great, but Limbos graphic style is stunning. There isn't much of a story, but you'll still find yourself immersed in the world of Limbo. You'll often be asking yourself questions about the main character and the world he is in. There are a few plot points throughout the game that only enforce the creepy atmosphere that's given by the graphics and game environment.
2. Asphalt 9: Legends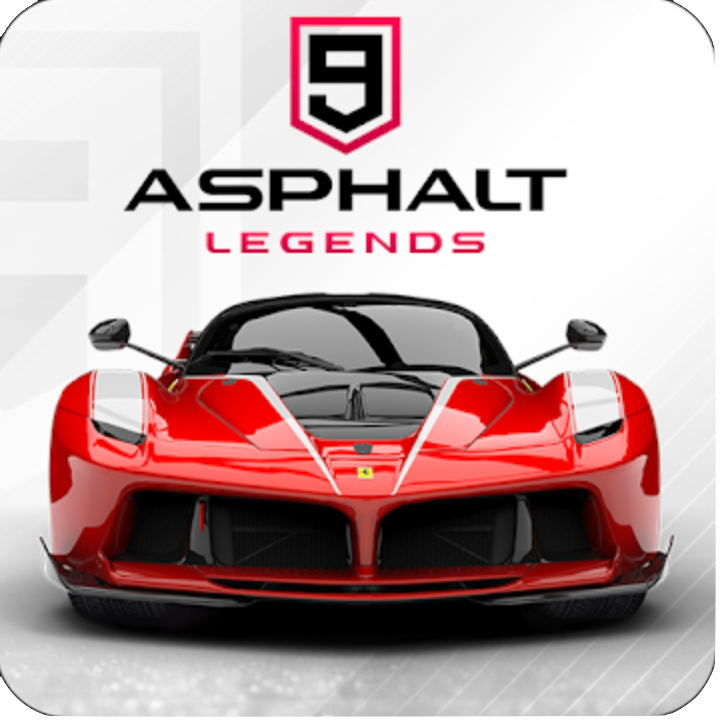 When you first download Asphalt 9 Legends, you will need a data connection to download some additional files, but once you've done that you'll be able to experience the game in offline mode. Asphalt 8 Legends is a fast-paced free mobile racing game by Gameloft.
While offline, players can play through the entire career mode, upgrade their vehicles and purchase new cars once they've earned enough income by winning races.
If you do connect Asphalt 9 Legends to WiFi, you'll get access to some multiplayer game modes, but this is an optional benefit for anybody that can get connected to a reliable WiFi network.
1. Crossy Road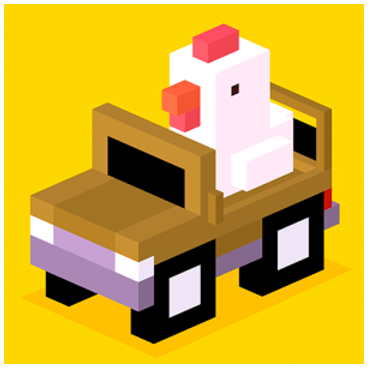 Our final game on this list of fun games that don't require wifi is the classic Crossy Road. In this game, you must attempt to cross roads, rivers and train tracks while avoiding your inevitable demise.
It's tough to last long without getting hit by a vehicle in Crossy Road, but that's what makes it so challenging and enjoyable. There are also all sorts of unlockable characters that modify the game appearance and rules. For example, you can unlock a Pac-Man character that turns cars into ghosts – you can also collect large orbs for a chance to eat the ghosts, just like in the original Pac-Man game.
You do not need a WiFi connection to play Crossy Road, but if you do use WiFi, you can connect up to four players together and play Crossy Road's multiplayer mode.
Conclusion
That wraps our article on the best no WiFi games for Android and iOS. All of the games on this list do not require a WiFi connection once they've been installed. Some of the games can make use of more features while you're connected, but for the most part, this list features a broad range of different types of games, all of which can be played through without WiFi.