If you're searching for a way to fix ERR_INTERNET_DISCONNECTED in Chrome, you're not alone. Sometimes the fix can be as easy as rebooting your router or getting your computer back online some other way.
You can even get the ERR_INTERNET_DISCONNECTED error message even if your Windows computer is showing that you are online. Sometimes, there is just no particular reason as to why you're getting this error. The solution to the ERR_INTERNET_DISCONNECTED Chome error can be as easy as refreshing, but if it's not, the following methods should help.
Also Read: How to Fix ERR_CACHE_MISS in Google Chrome?
Restart Your Computer to Fix Internet Disconnected Error
This is the universal fix for just about every software related problem. The reason this solution is highly recommended is that when your computer is rebooting it reconfigures whatever is out of place. Sometimes your computer just needs a fresh start. So do it, and who knows? The err_internet_disconnected error might have gone away.
Fix ERR_INTERNET_DISCONNECTED By Clearing Browser History
When you turn on your computer, it's either for work or anything else other than maintenance. If you can't remember the last time, you cleared your browser's history that could be what's causing the ERR_INTERNET_DISCONNECTED error in Chrome.
By not clearing your browser's history regularly it could become corrupt and cause these kinds of problems. The fastest way you can access Chrome's history is by typing chrome://history.
If you see Chrome history instead of browsing data, click on Clear browsing data at the top left. You should see a new window appear with everything that will be erased.
At the top where it says "Clear the following items from" make sure that it's set to the "the beginning of time." Click on Clear Browsing Data and restart Chome if possible and see if you're still getting the ERR_INTERNET_DISCONNECTED error in Chrome.
Contact Your Internet Service Provider
Before you try any methods that require you to make any changes to your computer, try calling your ISP. They could be having problems that you're not aware of.
Your internet service provider could be the only ones with the solution to your problem. They could also give you more tips on how you can fix the ERR_INTERNET_DISCONNECTED issue.
Disable Use a Proxy Server to Fix Internet Disconnected Error
The proxy setup you're currently using could be the culprit. To turn off Use a Proxy Server, go to your computer's Settings by clicking on the Windows icon and then on the cog wheel.
Locate and click on the Network & Internet option. To your left, you should see and click on the Proxy option. Under Manual proxy setup, toggle off the option that says Use a proxy server.
This should fix the ERR_INTERNET_DISCONNECTED error if your proxy could have been causing the issue. If this doesn't work, keep reading to find other methods of fixing internet disconnected error.
Flush DNS to Eliminate ERR_INTERNET_DISCONNECTED
The solution could also be as easy as flushing your computer's DNS. You can easily do this by using the command prompt and entering a few simple codes.
Open the command prompt as an administrator by either typing it in the search bar or by pressing the Windows and R key.
Once the command prompt is open type in the following commands:
ipconfig /flushdns
ipconfig /renew
Press enter, and that should hopefully be the end of the error Err_Internet_Disconnected. If you're still getting it, try the methods below. If you're still experiencing the Chrome error try the following method.
Modify the IP/RCP Settings to Fix "There is no internet connection"
Transmission Control Protocol/Internet Protocol is the basic communication language or protocol of the Internet. This could need a reset from time to time, and when it's overdue, you could end up getting this error.
Hopefully, you still have the command prompt open. Type :
netsh int ip set dns
netsh winsock reset
After you've pressed enter, you'll need to restart your computer. You'll need to run the command prompt as an administrator for this to work too.
Change LAN Settings to Get Rid of ERR_INTERNET_DISCONNECTED
The problem could also lie in the Local Area Network Settings. The problem could go away with a simple reset. In the search box type Internet Options and the next window should be Internet Properties.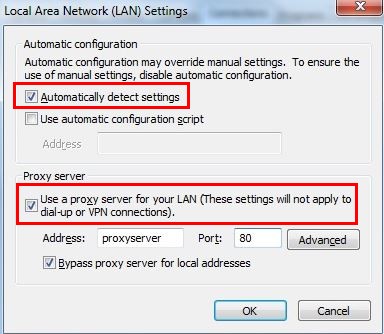 Click on the Connections tab and towards the bottom locate the LAN settings button. The next window should show you options such as Automatically detect settings (make sure it's unchecked) and Proxy Server (should also be unchecked). Click OK and press F5 to refresh.
Disable Windows Firewall to Fix Internet Connection Issues
Many might tell you never to disable your Windows firewall, but it could very well be the only solution. Hopefully, it's not but to know for sure you have no choice but to test it out. Press the Windows and X key and click on Control Panel.
Click on System and Security and the Windows Firewall option will be the second option down. After clicking on Windows Firewall, look for and click on the option that says "Turn Windows Firewall on or off" ( it should be to your left).
You should now be in customize setting, and under Private network settings, you should see the Turn off Windows Firewall (not recommended). After you select that option, look down just a tad for the same option under the Public network settings. Try to see if you're still getting the ERR_INTERNET_DISCONNECTED error in Chrome.
Uninstall and Reinstall Your Current Antivirus
You could also try uninstalling and then reinstalling the antivirus you currently use. It could have gotten misconfigured in some way, and a reinstallation could fix the Err_Internet_Disconnected error.
Click on the Windows icon and click on the cog wheel. Select applications, and you'll see a list of what you've installed on your computer. Click on your antivirus followed by the uninstall button.
Windows will ask you to confirm that you want to uninstall the software, confirm and you're done. Now, reinstall the software like you did the first time and the Err_Internet_Disconnected error in Chrome should be gone. As you can see it is straightforward to uninstall a program, and hopefully you won't have any problems with it.
Reinstall Internet Network Drivers
The Internet Network drivers aren't usually the problem, but they can cause problems from time to time. They could become corrupted, and if that's the case, they need to be replaced to the latest version.
To uninstall the old drivers go to the search bar and type Device Manager. When the new window opens look for the Network Adapters option and click on it.
You should now see the content of that feature. Look for the driver of your Internet connection and right-click on it. Select the Uninstall option. Since not everyone has the same ISP and computer, look for your particular drivers and install the latest version.
Try to have a software that will automatically have all of your computer's drivers updated. The software will prevent a lot of issues with your Internet connection and computer. It will also give you something less to worry about.
There are various options you can go with, and some of them are even available for free. I would recommend that you go with a paid software since they always offer more features than the free ones.
Make Sure Google Chrome is Up to Date
Updates are made to fix the bugs you're currently experiencing usually. That's why keeping Chrome up to date is important. Click on the three vertical dots at the top right and move the cursor to the Help option. Choose about Chrome and the next page should update Chrome automatically.
Also Learn: How to Fix Could Not Load Shockwave Flash In Chrome?
The Pro Review from TechReviewPro
What can cause Chrome to show ERR_INTERNET_DISCONNECTED error can be quite a mystery. There can be a lot of possible causes, but at least now you have various methods you can try to fix internet connection issue in Chrome. It's best to try the basic fixes before you get into any complicated solutions.
You'd be surprised how many times a simple reboot can fix just about anything. I've lost count of a number of times that a simple reboot has fixed a problem for me.
Have you tried a method that I didn't mention on the list? Leave a comment below and tell us what methods you use to fix the ERR_INTERNET_DISCONNECTED error.
Don't Miss: