Do you already know about Stickman? You must have already spent golden days having a laugh! Fret not, if you did not know, we will surely mention that stickman is a fictional character who is depicted as too skinny but being brave enough to tackle almost any kind of situation. Stickman games for Android are a feast to have installed. You get virtually every type of game incorporated with stickman (stickman shooting games, stickman sports games, stickman soccer games, stickman zombie games, and so on.)

You must have observed badass game characters or handsome characters. Stickman brings in the fun side of a game character. It surely is funny. Be it, adults or children; stickman gets them all!
Also Read: Top 20 All Time Best Classic Computer Games from the 90s
Top 10 Best Stickman Games for Android
I bet you already like the character but may have a hard time finding the best stickman games available for Android. So, here, we have compiled a list of the best stickman games for Android that you could play!
Stickman Soccer is one of the best stickman games for Android that you can install right from the Play Store.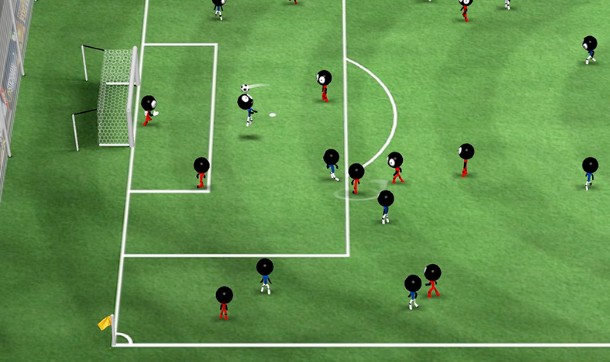 It offers a variety of leagues to play from. Stickman Soccer incorporates both men and women teams (no discrimination!). The gameplay mechanics are very cool being, not a graphics intensive game. This stickman game lets you switch between automatic and manual running mode.

You can also record, share, and play the best moments in the stickman game.
The Anger of Stick 5 is one of the most loved stickman games for Android. It puts you into a situation where a group of enemies took some of the people to experiment on them.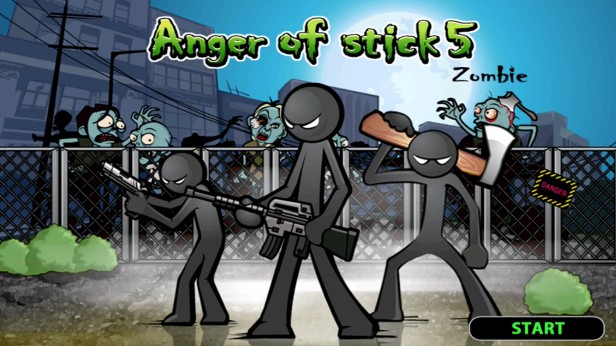 The outcome of the experiment gives birth to a Zombie Apocalypse. The people you knew the day before might be one of the Zombies you need to kill. You need to show them how bad are you and find the culprits responsible for the chaos.

It is a kind of exciting stickman game bundled in a compact file size.
Stickman Downhill is one of the funniest stickman racing games for Android. Just to correct you – it is not about racing against an opponent but with time.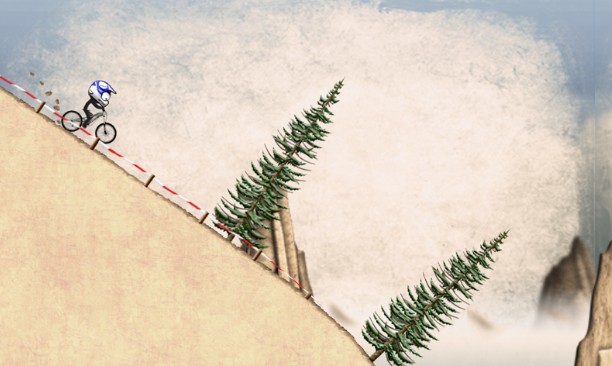 As the name suggests, you get to climb a lot of hills (obstacles), sometimes up and sometimes down the hill. You need to go fast yet avoid getting crashed. That's what this cool stickman game for Android offers.
League of Stickman is one of the best stickman games for Android. The game depicts three great warriors against one deadly monster.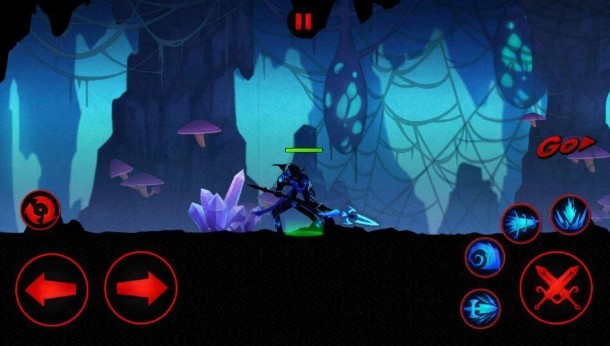 League of Stickman is yet another side-scrolling action-adventure game. The graphics quality is perfectly fine. The more heroes you unlock, the more warriors you can team up with. After you unlock the heroes, you get to master their skills and beat your opponents in a single strike!
You can opt for the pro version of this stickman game as well while it costs just 10 INR at the Play Store.
Stickman Revenge 3 is an intense action-adventure game with stickman character. It is surely one of the most favorite stickman games for Android out there.
You need to get the revenge justifying your deeds and enemy's mistake. It might seem to be similar to Shadow Fight. Well, the concept is almost same but with a different twist and an entirely different set of characters. You get to utilize each character's unique ability and kill the opponents.

This stickman game even makes you see yourself fly with the help of your powerful sword. Also, stickman looks angry than ever!
Stickman Dismounting is one of the best stickman games for Android having no objective whatsoever. Yes, you heard that right!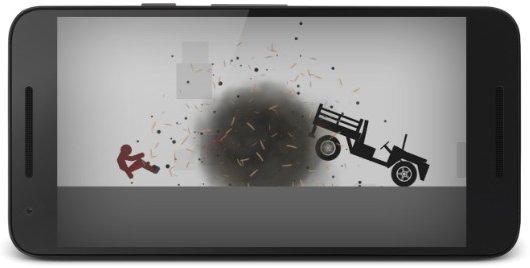 What do you have to do here? Just have fun! Usually, crash into walls, break a couple of bones, perform a hilariously dangerous stunt and so on.
On a serious note, the developer team does advise you not to try performing the same in the real world.
Stickman Battlefields is yet another action-packed stickman game for Android. It offers an excellent side-scrolling dynamic action. You can also go with the multiplayer mode to join online and beat enemies all over the world. In the multiplayer mode, you get even to operate tanks!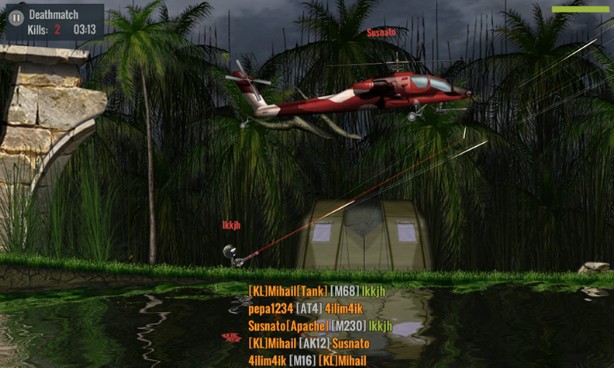 As you play, interesting things starts to unfold! Beat the current leaderboard charts and show the world what you're made of.
Stickman Basketball is one of the best stickman games for Android. It offers a fluid gameplay along with a polished graphics. Similar to the stickman soccer games, stickman basketball does provide two different modes of control – automatic or manual running.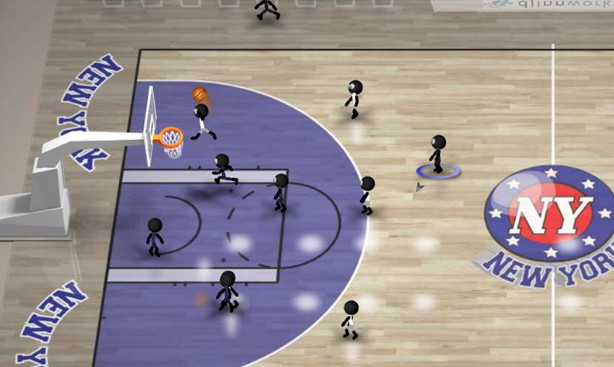 You can observe over 30 different teams listed from all over the world. The stickman game also provides you with three difficulty modes (easy, medium, and hard). You would find yourself spending a lot of time while choosing the hard mode.
Stickman Football is yet another stickman game for Android. You might be considering it as Stickman soccer game, but wait! You are wrong!
No, it isn't soccer. It is what Americans call it – Football (could also be termed as rugby).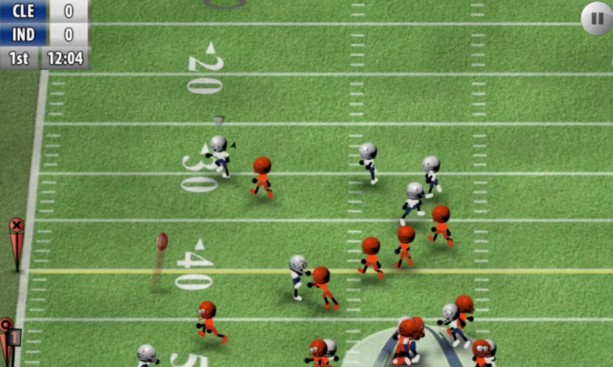 You can opt for a quick match or go with a tournament. It gives you the ability to choose your strategy to tackle opponents and head for a goal. Stickman Football offers four different difficulty levels that include a pro mode which is suitable for expert American football gamers.
What does it take to kill a horde of stick zombies approaching? You are a stickman here, and you would need to grab a gun to start killing the zombies!
Stickman Zombie is yet another stickman game for Android. The game is filled with funny violence and incorporated with ragdoll physics for the stickman. The graphics quality isn't much of a comparison to the other stickman games for Android, but it is still something fun to play.
You will get a variety of guns as you progress killing the zombies and keep shooting till you see some movement! If you waste time, you will get killed! So, it is your choice to go on!
Also Read: Top 20 Best Multiplayer iPhone Games to Play with Friends
The Pro Review from TechReviewPro
We have witnessed a lot of stickman games for Android. In this article, we featured only the best stickman games that you would like. However, one thing is for sure – there's one stickman game for everyone. If you love basketball, you can have stickman basketball game installed; you like soccer or football? Stickman loves both of them!
In either case, you need something silly and yet challenging? Stickman Downhill has got your back! Also, if you are looking for some action, we've mentioned a lot of stickman shooting games as well.
Don't Miss: