We all have encountered a situation where we do not get enough signal strength or completely loose the network. Normally, that happens on the countryside. However, with the increasing number of carriers, it does happen in the urban areas as well.
Not only due to the network issues but the phone is equally responsible for a good reception. All things considered, the general mechanism that happens under the hood does not necessarily connect to the most powerful network nearby.
To ensure the best signal reception, you can take the help of some of the best signal booster apps available for Android. Here, we mention some of the best signal booster apps to boost network signals. But before that I know you might be wondering, do signal booster apps really work?
Do Signal Booster Apps Work?
Well, the signal boosters do not necessarily boost the network signal but it involves connecting to the nearest powerful network station (if available) or optimizing the network settings to achieve a better signal strength.
Your device may not natively try to reconnect a lot of times, which can be forcefully done using the signal booster apps.
Do Signal Booster Boosts Your Battery Life?
No, definitely not. A better network strength results into a better battery life but these applications do not give a boost to your battery life.
If any of the signal booster applications does boost the network by a major difference, that might be a case where you could observe a better battery life (not a huge difference), but in situations opposite to that, you should not expect that to happen.
Also Read: 15 Best Wifi Booster App for Android to Boost Wifi Signal Strength for Free
7 Best Signal Booster Apps for Android to Boost Signal Strength for Free
Now that I have already cleared your doubts about signal booster apps, it's time to take advantage of the free signal booster apps for Android. But wait! Do you know what are the best signal booster apps available? Let's find out the best network signal boosting app for your phone as I have listed 7 best signal booster apps for Android to boost signal strength for free.
Open Signal is responsible for providing network coverage maps along with the data to know the signal strength. It does not connect you to the nearest best network but lets you see what options are available nearby.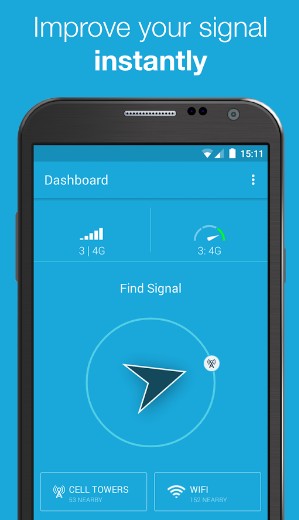 It is one of the best signal booster apps for Android. With this installed, you get to know where you should head in order to get a strong reception. At least, you know where you should go to improve the network connectivity to get your work done. 
This helps you with the locations to find best cellular networks and WiFi networks as well. In addition, it lets you test the Internet speed as well. So, you would not be needing of a separate internet speed test application for your Android phone.
2. Signal Booster 3G 4G
Signal Booster 3G 4G is yet another impressive signal enhancement app for Android. Here, you do not get much of the options. You just need to tap in order to get started.
The signal booster app for Android simply keeps on retrying (forcefully reconnecting) till it gets a better signal reception than the current state. And, if it does find a better network signal, it connects you to that. Thus, boosting your network signal strength.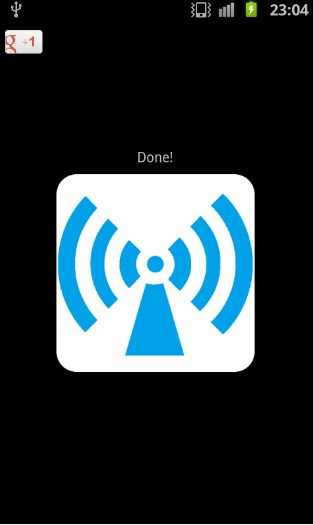 However, do note that utilizing this signal booster app will not increase your Internet speed. For instance, if you have a 30 Mbps download speed all the time, this signal booster app will not bump it to 40 Mbps. In some cases, you may observe that happening because of a better signal reception (if you are lucky enough). You can give it a try to primarily improve the call quality with an improved signal strength.
3. HSPA+ Tweaker (3G Booster)



HSPA+ Tweaker (3G Booster) is a signal booster app meant for 3G networks. So, most probably, it would not be of any use in the U.S. But, in countries like India, 3G networks still exist.
Make sure that you have 3G only set on your network settings. And, then you can utilize this network signal booster app which would help you stabilize and optimize your network strength to let you make the most out of it.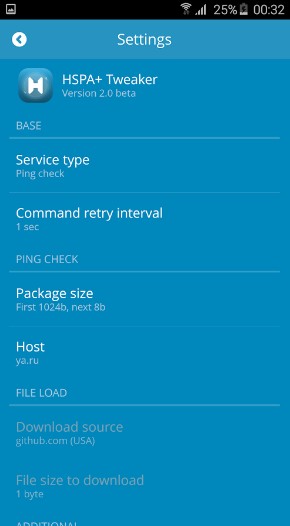 HSPA+ Tweaker (3G Booster) helps to keep the ping values down to let you enjoy multiplayer games without much of a delay. With all the optimizations going on, you could expect a buffering-free video experience while streaming them. The customizable reconnects does make a difference. Give it a try and let us know!
Network Signal Speed Booster isn't a network signal booster app that you should judge by its user interface. Well, its user interface might be the worst fundamentally but it optimizes the network to help improve your data speeds and call quality.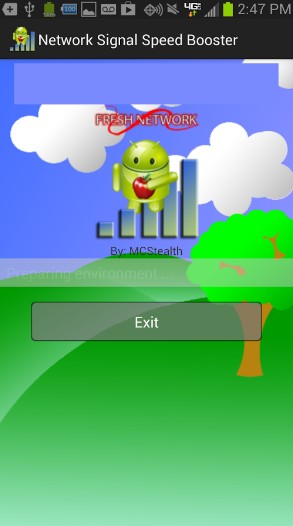 You will not find much of the fancy options to tweak it yourself but what goes under the hood is appreciable. Of course, you should not expect the signal bars to increase from a single bar to five at a glance. But, users do claim of a better signal strength when using this signal booster app for Android.
5. Network Signal Refresher Lite
Network Signal Refresher Lite is an ad-supported network signal booster app for Android. You can upgrade it to the Pro version to get rid of the advertisements and get the ability to auto-refresh the signal.
It does not bring in any kind of optimizations to your network settings. It simply allows you to refresh your network in order to find a more powerful network station nearby. With the pro version, you can set it to an auto-refresh mode which will help to stabilize your network for faster speeds and better signal reception.
However, the developer puts a note that it may not always work for GSM networks or for the devices with Dual-SIM active.
Connection Stabilizer Booster is yet another loved signal booster app available for Android. It supports a variety of US and Indian carriers.
If you observe your data connection being disconnected due to inactivity, you can utilize it to keep the connection active all the time so that you would not miss any of your important e-mail or IM chats.
You can set it to actively reconnect every time to ensure you are always connected to the best network station with a good signal strength. The reconnection feature might need root access on a device running Android Lollipop. Overall, Connection Stabilizer Booster is one of the best signal booster apps for Android that you can get from the Play Store.
7. 4G LTE Signal Booster Network
4G LTE Signal Booster Network is an interesting signal booster app that lets you have low ping values. Well, it continues to test the ping and monitors the frequency of the signal. Accordingly, it optimizes the network parameters to help you experience the best multiplayer gaming scene.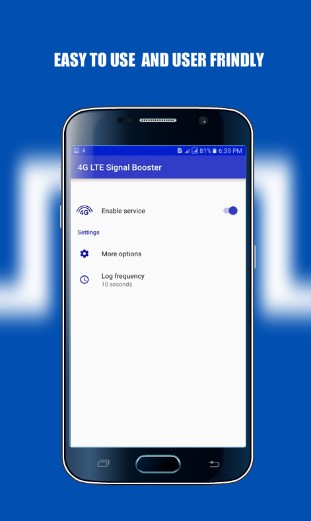 The developer is honest to the work and warns that it would not increase your data speeds whatsoever, but would help stabilize the network strength with a low ping value.
Also Read: Use DU Speed Booster Free Android App to Boost Smartphone Speed Instantly
The Pro Review from TechReviewPro
Now, we know that signal booster applications will not necessarily increase your download or upload speeds. But, it surely would keep on reconnecting to forcefully find a network signal with better reception, which in turn might give your Internet speed a boost.
If you would want to simply auto-refresh or re-connect the network to get a better signal strength, then Connection Stabilizer Booster, Network Signal Refresher Lite, and Signal Booster 3G 4G would do the job. In either case, if you want to ensure lower ping values, then 4G LTE Signal Booster Network, HSPA+ Tweaker, and Network Signal Speed Booster could help.
If nothing works for you, simply launch the Open Signal's network coverage map and head into the location where you can be sure of a better network strength. Hopefully, you have one of the best signal booster apps for Android that suits your needs. Did I miss any good signal booster app for Android? Let me know your favorite signal strength booster app in the comments below.
Don't Miss: