If you frequently give presentations for whatever reason, having a projector app on your Android device is a must. You can easily project whatever it is you have on your Android device for others to see as well. Thus, turn your Android phone into a remote control for projection. Projector apps for Android can come in handy if you regularly give presentations. You won't find many good projector apps for Android in the Google Play Store. However, the development of such good quality apps for projection is going on.
When searching for the best projector apps for Android phone, you may come across different projector apps for Android, but which ones are worth the download? The apps on the following list are projector apps that are worth the install and should give you a smooth projecting experience.
Also Read: Top 5 Best Teamviewer Alternative for Remote Desktop Access
Top 7 Best Projector Apps for Android Phone Users
Turn your Android phone into a remote controller for projection using any good Android projector app. Wondering what the best Android apps for projection are? Find out the top 7 best projector apps for Android phone users:
1. Epson iProjection
Epson iProjection is one of the best free projector apps for Android. Most of us know that Epson creates Printers only, but the reality is different. Epson not only has their own line of printers, but they also have an app to pair up with their projectors. The Epson iProjection app is a free projector app for Android available on Google Play, and it can wirelessly project whatever image you want.
You can either project images or documents, and web pages if necessary. The free projector app also features a built-in remote that allows you to control input sources such as operate menu, AV mute, zoom by finger with Touchpad and more. If anything were to ever happen to the remote you usually use, you know you can count on an extra one.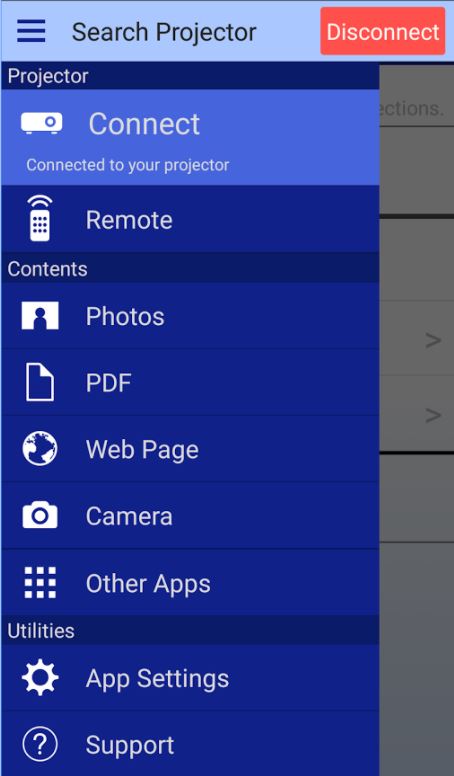 It's also possible to send files to your cloud storage account or Email to the projector app and save annotation to your Android device. You can quickly point out a particular part of your presentation thanks to the marker function so you can easily get your point across. The Android projector app supports Adobe PDF, JPEG, JPG, and PNG. It is one of the best free projector apps for Android, and you should give it a try!
2. Projector Remote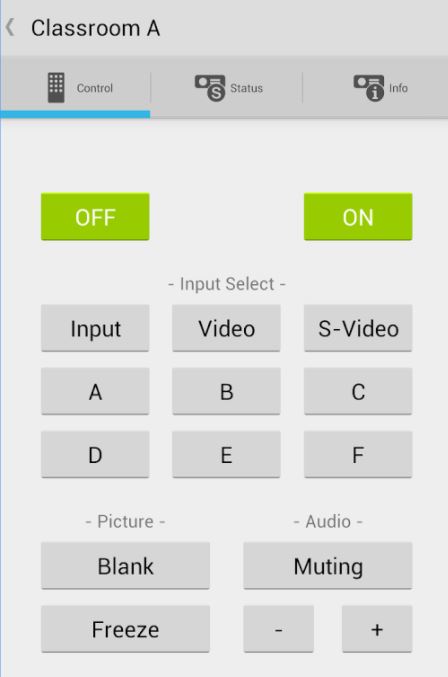 Projector Remote is another free projector app you can get on Google Play. It's also from a well-known company (Sony), but the downside to this Android projector app is that it will only work on projectors made by Sony. This is easy to use projector app for Android, and when you install the app, you should get a manual when you download the projector app to help you with the setup.
3. Panasonic Wireless Projector
With the Panasonic Wireless Projector app for Android, you can project just about anything on your Android device. For example, you can project files such as screenshots, and files from Excel, Powerpoint, Word, PDF, JPEG, and PNG.
If the image is not being projected in the angle you need, you can always rotate, flick, or zoom in and out. The Android projector app also features a multi-live mode that allows you to project from various devices wirelessly.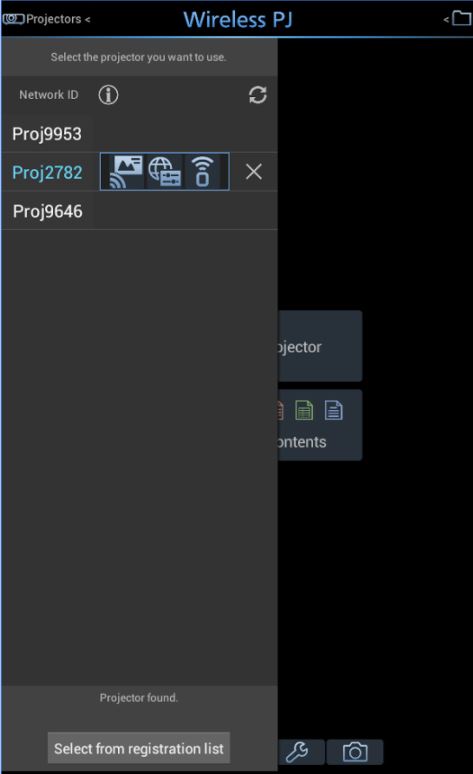 There's also a feature that allows you to draw freehand anywhere on the projection, so you can easily highlight any particular part of your presentation. That way, your audience knows what you're trying to show them. S-Direct and SIMPLE networks are supported so the connection can be as smooth as possible.
The free projector app can easily be used with a tablet as well and before you launch this projector app on Android phone, make sure that your projector is up and running.
4. MultiPresenter
The MultiPresenter app may not be very popular like other projector apps for Android, but it has various features for you to enjoy. For example, it can project to multiple displays, but there is one important tip to keep in mind. If your Android device is running on Android 8.0, the projector app will crash when you launch it. Maybe a temporary bug with the projector app, but this is what I noticed while testing this free projector app on my Android phone.
The developers are currently working on a fix that will allow Android 8.0 users also to enjoy the projector app on Android phones with the latest version of Android. But, if you have any other Android version, you can send files such as pictures, documents, and an image taken by your Android device's camera for projection using this free projector app.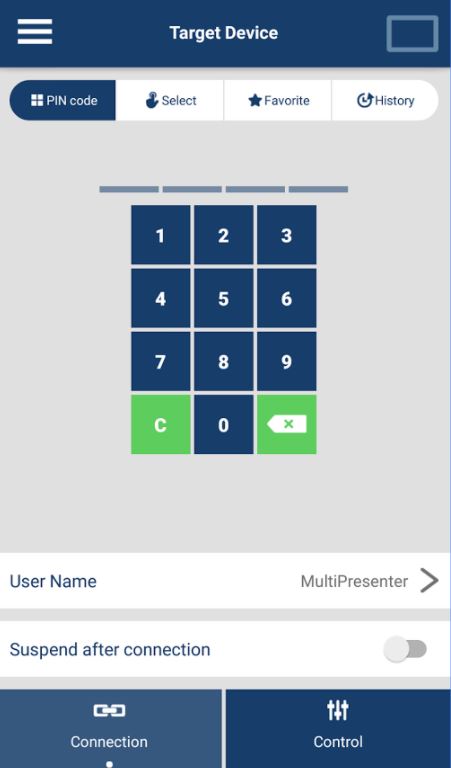 Web pages can also be transmitted, and you can also transfer whatever you have on your device to other receiving devices as well. The projector app for Android phone also has a marker function to point out certain parts of your presentation. If you lost your projector control, you could also use the remote control feature built into this projector app.
The target device will also show you a pin that you will need to enter on the other device. After that, you' will need to select the devices you want to connect to and make sure that you choose full screen. You also have the option of hiding or showing the connection information as well. Overall, Multipresenter is a very good projector app for Android phone and worth a try.
Also Read: 7 Best Paid and Free Online Meeting Tools for Web Conferencing
5. Mobile Projector
If the above free projector apps for Android phone didn't convince you, maybe the Mobile Projector app will. It's also a free projector app and ready for you to download it from Google Play. The Android projector app is made up of two part such as the client and the server.
To set up the projector app you'll need to set up the server to the server part of the app on your laptop. Then you'll need to create a WiFi network or just connect to one that's already up and running. Run the program and you can either wait for other, or you can begin the presentation process.
The projector app will also need to be set up on the client side, and then it will automatically find the IP address. Select Connect > device and the connection to the server should happen automatically.
The good news is that you won't need to root your Android device to use this projector app. But, you'll need at least Windows 8.1 for the connection to work correctly, but I don't think that it should be a problem.
6. WiFi-Doc (Bundle Version)
WiFi-Doc is one of the best free projector apps for Android phone users. With the WiFi-Doc projector app for Android, you can easily project your content to compatible receivers such as your WiFi projector, MirrorOp enabled TVs, WiGA, wePresent, gateway devices.
You will need a Windows software receiver, but you can quickly download that from mirrorop.com/product_Windows_Receiver.html. With this free projector app for Android, you can use tools such as Excel, PowerPoint, Word, and PDF files. Once the projector app is installed on your Android device, connect it to the network the receiver is on (the computer with the MirrorOp).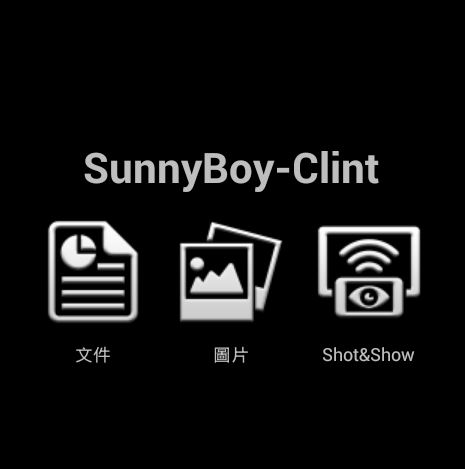 Now all you have to do is open the file that you want to project, and you're good to go. One more thing to keep in mind is that the Android projector app uses an office viewer component from Piscel. If you need support details, you'll need to visit Picsel.com.
7. Barco Projector Control
With the Barco Projector Control app, you'll have full control over your presentations. Don't worry if you're not very tech-savvy since this projector control app is very easy to use. You can count on all the essential remote control functions and even an indication of the current status.
You can also count on quick access to all of the available test patterns and their options as well. I think you'll be happy to know that you can even switch from one projector to another if that were ever necessary. This is definitely a big help when you have an extensive amount of information to present, and you have to show it on different machines.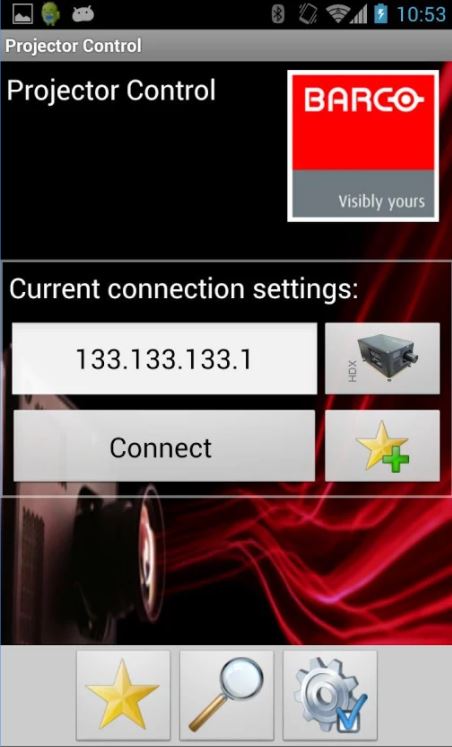 Other features that this projector app for Android has to offer include a shutter, lamp, source selection, PIP, and more! You can also choose between image settings such as brightness, contrast, saturation, etc. There are also lens control features such as zoom, shift, zoom, and focus adjustments.
Other additional features include a full-blown demonstration mode, projector diagnostics, and a test pattern selection. As you can see, this free projector app has a lot to offer, and hopefully, it has what you're looking for. It's free just like all the best projector apps for Android on the list, so if it's not what you're looking for, you can just uninstall it. But I'm quite sure that Barco Projector Control app for Android won't let you down.
Also Read: Top 7 Best Visio Alternatives Diagramming Software You May Try
The Pro Review from TechReviewPro
Projector apps for Android phones can come in handy especially if you're in the business world. In that line of work, you usually have a lot to show to either your boss or other co-workers. Hopefully, you can find one or more free projector apps for Android that will help you with your presentations.
Thanks to this list, you have a total of seven free projector apps to choose from. If one doesn't have the features you need, you can always count on the other 6 to cover your needs. After choosing what projector app, you're going to try, don't forget to leave a comment and let us know which one you went with.
Don't Miss: