When it comes to choosing online Flash games, there are so many to choose from it's impossible to cover them all. You come across all type of flash games, but unfortunately, that includes bad flash games. I'm sure that you don't want to waste your time going through an endless list of online flash games. So, to go directly to the best online flash games that are worth playing, simply play the ones on this list.
One of the many good things about these best online flash games is that you don't need a fast Internet connection. You also don't need a device with a fantastic CPU or high-end graphics. The one thing you are going to need to enjoy these online flash games is a browser that supports Flash.
Also Read: Top 7 Best Browser for Mac OS – Fastest Web Browsers for Mac
Top 10 Best Online Flash Games and Sites to Play Flash Games for Free
I have to admit that this is one of the most addictive online flash games. You want to keep playing more and more, and before you know it, you have already been playing for like an hour.
The game consists of you guiding a colorful ball so that it eats all the small color balls there are lying around. Proceed with caution because there will be other players there too with bigger circles than you.
You have to stay away from these players with larger circles because they can quickly eat you and that means game over for you. I would recommend eating the color circles that the game has for you to eat first. Once you are big enough go for other players with a smaller circle to make your circle bigger.
Be careful not to separate your cursor too much from your circle because you will lose speed. I did that, and I was lucky that my circle wasn't eaten. A word of caution, if you see a green circle with spikes, stay away from that too. I made the mistake of thinking it was a circle I could eat, and my circle disappeared.
Also Read: 15 Best Hidden Google Easter Eggs and Games You Should Know
2. Push It
The name of the game pretty much explains what it is about. Using the arrow keys on your keyboard, you have to push the boxes that are in front of you to the yellow squares with the red dot in the middle.
The first few levels are easy and may seem boring to some, but wait until you level up. With each increasing level, it will be harder to place the yellow boxes because green boxes will block your way.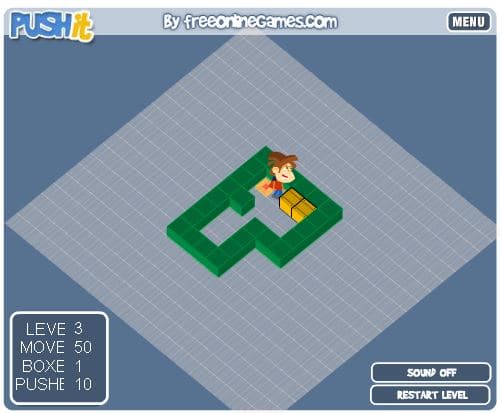 You have to think carefully where you will move your boxes, so you don't get stuck and have to restart the level. If you are looking for a game that will give your brain a good workout, then look no further, Push It is one of best online flash games for you.
3. Mario Run
I just couldn't leave out Mario from the list of the best online Flash games out there. It's a classic online flash game that will always be popular no matter how much time passes.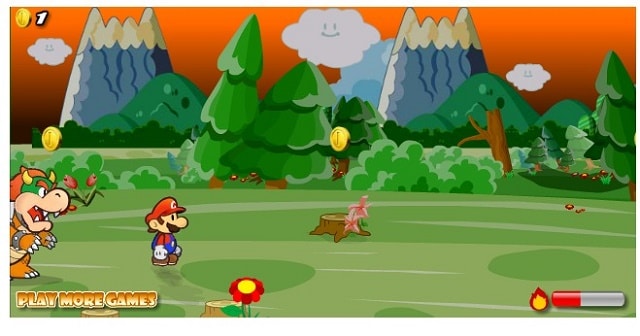 In Mario Run, Mario keeps things simple by only trying to run from Browser. Using your keyboard arrows keys to run and jump the obstacles you come across. Don't forget to get all the coins you can, so it can be added to the total.
Also Read: What are the Best Free No WiFi Games to Play Without WiFi?
Another classic online flash game that couldn't be left behind is Frogger. It's a game that was first released in 1981 and created by Konami. The famous arcade game is very easy to play but requires some careful thinking.
What you have to do is you have to guide your frog across some busy streets and into one of the lots on the top of the screen. When you start you begin with several lives, but be careful not to lose them.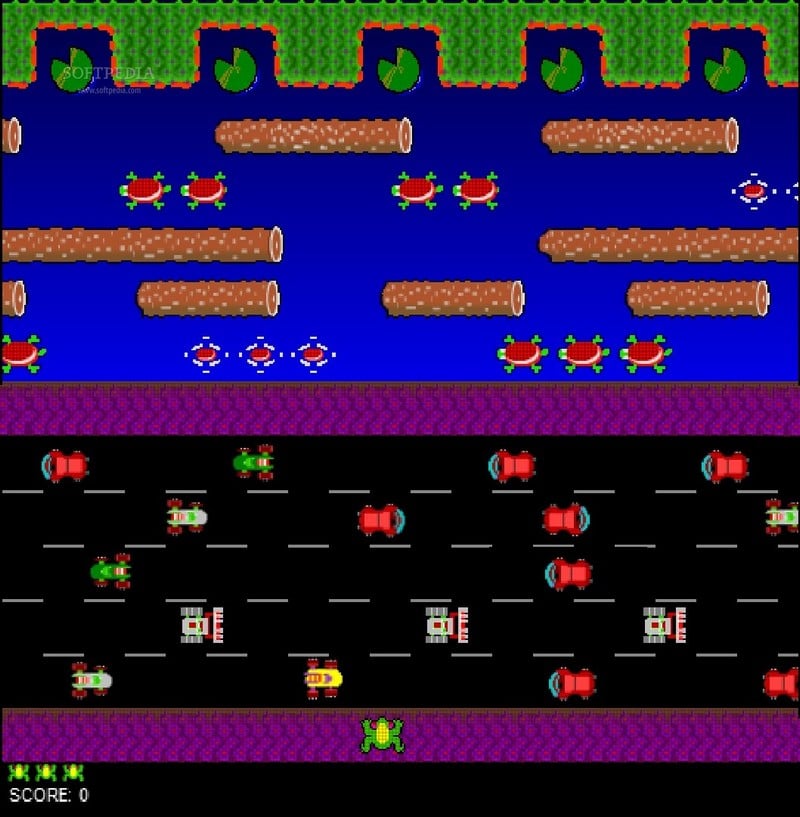 You start off at the bottom of the screen, and by using the arrow keys on your keyboard, you have to get Frogger to at least the median. For that to happen, you have to think carefully if you have enough time to dodge one car before another comes your way.
The first half is relatively easy to get across, but the challenge comes when you have to get passed the logs, alligators, and turtles. There are various ways you can die such as:
Running out of time
Jumping into a from home (the squares on the top of the screen) that is already being used
Jumping into the side of a bush or home
Not getting off a turtle that is completely under water
Riding an alligator, log or turtle to the side of the screen
Diving into the river's water
Running into or being hit by a car
A 35-year-old game may not sound very exciting to many, but let's see if you have got what it takes to pass this classic.
Also Read: Top 10 Best Racing Games for Windows PC
With Cut The Rope you will need to feed you pet Omnom. He is a hungry little critter that will only eat candy. When you first play this online flash game, there will be a small introduction to the game, which will explicitly say that he will only eat candy and nothing else.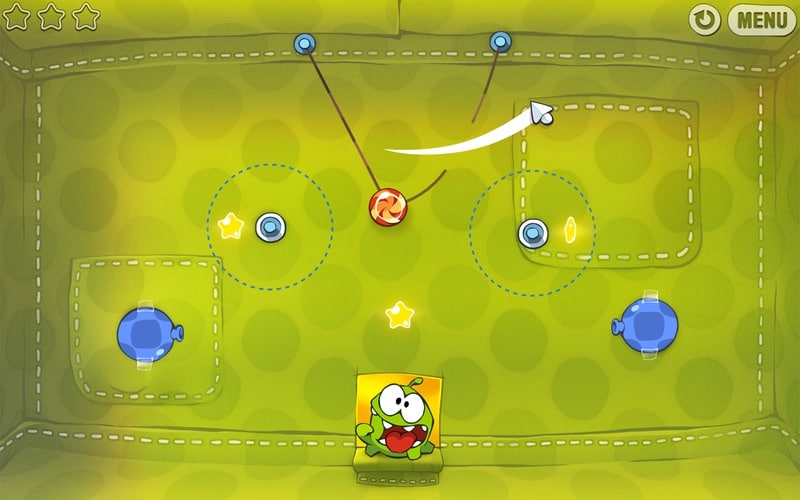 Don't worry if you aren't sure how to play the game since you will be guided through all the candy feeding strategies of the game. Don't leave the stars behind since you need those to add points. You will have to think very carefully how you will cut the ropes so the candy swings in a way that will grab the stars and feed your pet.
The Bubbles in the games are also useful and will be crucial in getting the candy to your pet. It's a great online flash game to try out that will keep you entertained for hours and hours.
Also Read: Top 9 Best Free Games for Mac OS Users
In Cave Chaos, you will have to run through a very unstable cave. To move you also use your keyboard's arrow keys to run through the cave that puts the cave together as you approach, but also destroys it as you leave it behind.
Grab the gems as you pass, but be precise because you might have enough time to go back for them. Remember, the cave is falling apart as you pass through it. Be careful not to run too fast because the road you will cross may not have been put together just yet and you will fall into the abyss.
You can destroy your enemies by contact and always use the double-jump whenever it's possible. As you level up things are going to get harder and harder, but don't give up until you have finished!
I have to admit that I had a lot of fun with this online flash game. Sure, it doesn't have cutting edge graphics, but every time I was killed (so many times I lost count) that I just kept wanted to play over and over until I passed the level.
In this online flash game, you will turn into Agent Turnright. Cute name, right? The name is a perfect fit because you will now be an agent that can only turn right and not left. You will have to use this unique skill to complete all of your missions.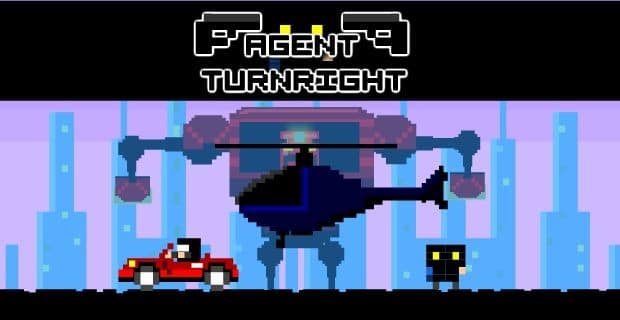 You start off with a ridiculously simple mission of getting out of room to driving a car and trying to avoid oncoming traffic. Unfortunately, I drove into oncoming traffic, but I'm sure you can get a lot farther than I did.
Mirror Runners is very easy to play online flash game, but it gets harder and harder as you level up. The idea of the game is pretty straightforward. You have two mirror runners that will run at the same speed, but that need to get to a different part of the display.
It may seem like there is no way that both runners can get to the same part of the screen, but there is. That's what you have to figure out. When I was playing the game, I came across a level where I almost clicked on the quit button but decided to try and finish.
After giving it some thought, I figured out that I had to keep a runner against the wall while the other caught up and then I was able to complete the level. On another race, I had to make the runner jump by pressing the right or left button plus the up button at the same time.
This online flash game is all about making you think and to keep that brain in shape. I have to admit that I got stuck at level 8, How far can you go?
In Escape, you are a tiny little ninja that needs to get out of a vertical container. The only way out is up, but while you scale up, you have to avoid the dangers such as being electrocuted and the lasers. With this online flash game, the only button you will need to press is the Esc button.
You have to press it in a way that you continue to go up and avoid anything that can and will kill you. The highest I could get was 77 Meters, but I will beat my score.
Watch out for the laser at the very beginning, so your best bet is to press the Esc button like crazy (Like I did) until you pass it.
Also Read: 11 Excellent Free Magic Tricks Sites to Learn Secret Magic Tricks and Hacks
If you want to play an online flash game that will make you laugh then, you should try Icycle. In this game, the next Ice Age is here, and there is one survivor, but the funny thing is that he is naked! You don't see anything (sorry to disappoint you), but you do have to have this survivor ride a bicycle.
As you have this guy ride his bike, you also have to avoid some dangerous obstacles like hanging icicles and bottomless pits. As you get passed the dangers, you need to grab the bubbles you will find along the way since they will get you some valuable points.
Also Read: How to Play Atari Breakout Games? – 6 Best Websites and Apps to Play Atari Breakout Games
The Pro Review from TechReviewPro
There are a lot of great online flash games out there. It's impossible to get them all on a list of the best online flash games out there. These are the online flash games that I thought deserved to be on the list, but I'm sure that I missed some.
We all like different kinds of games, and a game you love could be considered the worst by another player. If you think that there is a game that deserved to be on the list, but wasn't, let me know why it's so great in the comments.
Also Read: