Built-in media players are never enough for serious movie buffs — at least, in the case of Microsoft Windows, where we have Windows Media Player for playing video and audio files. For a wide range of productive stuff, from changing the sync of subtitle files to altering the aspect ratio for better viewing experience, you would need a better media player to move on.
In this post, however, we have a list of top 11 best media players for Windows. When you're struggling to get a relatively good media player for better movie-watching experience, you can count on this list to choose one !
11 Best Media Players for  Windows – Paid + Free Windows Media Players
1. VLC Media Player
A user-friendly media player solution from VideoLAN Organization, VLC Media Player offers impressive features! You can play not only media files but also DVDs, Audio CDs and VCDs. Apart from this, VLC Media Player has support for a variety of streaming protocols as well. In short, you can have access to almost every media sector from the Windows of yours.
Despite being completely free, VLC Media Player doesn't have ads / spyware stuff inside, and you can trust — simple as that. Other features of VLC Media Player include the support for not-so-popular media formats, ability to convert media files and availability of different skins to use.
2. GOM Player
GOM Player from GOM Labs is yet another favourite choice of movie buffs out there! With minimalist set of system requirements, GOM Player can be one of the best media players for Windows, given the free availability as well. The media player has in-built support for a variety of media file formats, including the non-common ones. In some cases, however, you have to install the newest version of DirectX.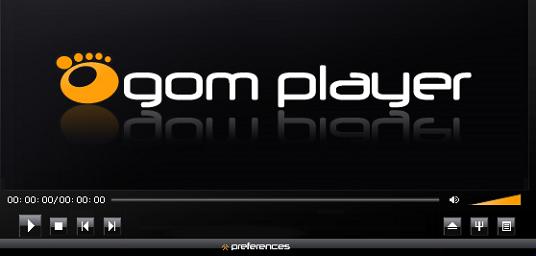 Some distinguishable features of GOM Player include customizable interface, screen capture and A-B repeat during playback, in-built codec finder to help you find the necessary codec files etc. Altogether, GOM Player is a good-to-go media player for Windows, we can assure.
3. DivX Player
DivX Player might be the best choice when you want to make sure that the output quality isn't compromised. As the tool has been dedicated for HEVC Playback and in-built support for Ultra HD videos, you will just love the experience in terms of visual quality. Also, the player boasts wide range of support, including the common formats like MP4, AVI and MKV.
Additional features of DivX players are huge in number. You can use its Media Server technology to stream content to DLNA-enabled devices you have or through Chromecast. And, with the player, organizing your favourite content is an easier task, and there are enhanced audio playback features as well.
4. Potplayer
Potplayer from DAUM is a good choice when you have compatible hardware with you and you want to make use the hardware acceleration for better video output. Using DXVA, CUDA and QuickSync, Potplayer ensures that you get an impressive viewing experience in the long run. Also, Potplayer has been optimized for viewing 3D Content.
For instance, the player offers support for a variety of 3D Glasses and you can have 3D experience from various kinds of methods, such as Side by Side, Top and Bottom and Page Flipping. So, provided the compatibility of hardware, this player would do good job. Other features include enhanced sound options, bookmarking etc.
5. KMPlayer
KMPlayer is a fully-fledged media player for Windows, with support for an incredible number of media formats. And, it is built with enough codec files that you don't have to install anything from outside. Let it be HD or ultra HD, KMPlayer is capable of managing the file and thus giving you an impressive video playback output. With a huge number of users in various countries, KMPlayer is now way-too popular Windows media player.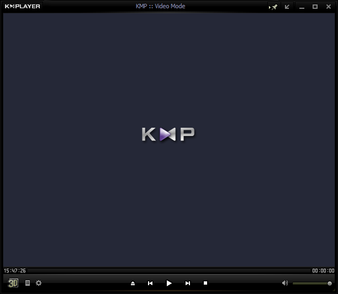 KMPlayer is an excellent multi-format media player as it supports multiple formats. It offers some stunning features when we come to the case of subtitle editing and re-synchronization. You do have the option to re-synchronize the subtitle or even edit it using the simpler User Interface, which is a big deal, we suppose. Altogether, KMPlayer is the best media player for the pro Windows user.
6. Media Player Classic [MPC-HC]
Media Player Classic is better known as MPC-HC and this media player is rich enough to satisfy your movie-watching needs! It offers support for a variety of audio and video files, and there's nothing sort of ads or spyware stuff in the tool to be afraid of. One of the impressive factors about MPC-HC is that you can use the player even in an outdated PC, and it would run without much crackling sound.
At the same time, Media Player Classic HC has the option to be customized extensively! If you want extended level of control while you are playing, you can insert an extra toolbar to get things done. And, apart from its PC environment, MPC-HC can be used with DVB Player as well.
7. Universal Media Player [UMPlayer]
Universal Media Player is quite popular as UMPlayer and this can be one of the best streaming media players you get for your Windows-powered PC. This lightweight media player would deal with a variety of sources, such as Audio CD, VCDs, TV or Radio cards, YouTube and SHOUTcast. The fact has it that UMPlayer would be able to play corrupted files as well. As in terms of media files, UMPlayer supports a wide range such as MP4, MOV, DIVX, Matroska, XVID, QT etc.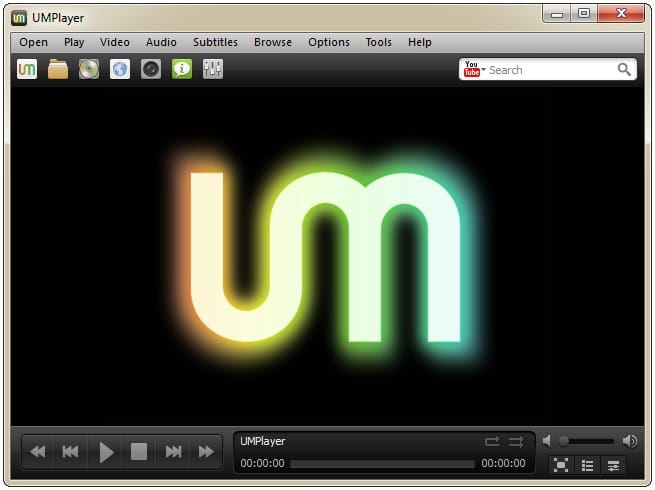 To make this possible, UMPlayer has some built-in codec files, which are quite useful from user perspective. And, the tool gives you all the benefits of being free and open source. When we add other features like subtitle editing as well as skinnable interface, UMPlayer steals the show.
8. Plex
Plex isn't the typical media player you used to have in your Windows PC. If other media players in this list are trying to implement streaming-oriented features as additional features, Plex is just meant for that. It lets you save favourite content of yours in cloud and access it from anywhere, anytime, from a variety of compatible devices. If you left one film halfway in your Windows PC, you can resume the film in your Android Tablet PC — impressive, huh?
Thanks to the media lovers behind Plex, we have a plethora of features to explore. For instance, there's an incredible level encryption of your content, impressive manner of content presentation, optimization for different screen sizes and built-in DLNA support etc. All in all, Plex makes sense.
9. Kantaris Media Player
Kantaris Media Player is yet another open-source initiative to bring good movie-watching experience into your PC. It is mostly written in C# and you can expect stunning Kantaris add-ons very soon. Now, coming to the media player, its simplicity is a worth-noting aspect, we suppose. That having said, Kantaris Media Player does not compromise when it comes to music visualizations or content presentation.
Some other features include the ability to play RAR files without the extraction process and the easily accessible way of organizing content. By the way, you don't need third-party codec files installed to play most of media formats using Kantaris Media Player. That's all about this always-improving media player for Windows.
Get Kantaris Media Player
10. CyberLink PowerDVD 15
If you watch most of your films using DVDs, this premium media player would be a bit more interesting to you! As its name says, the tool is primarily meant for state-of-the-art DVD Playback but you have the option to play wider range of media file formats, not to mention the enhanced playback options for 4K Video. Along with ultra HD video, you'd get corresponding audio capabilities, to bring about a sense-making blend.
Other features of CyberLink PowerDVD 15 include ISO-file-based playback of DVD content, hardware acceleration to get the best output, customization of player skin and the availability of free Smartphone apps. Altogether, it's a nice decision to go with CyberLink PowerDVD 15 when you don't mind paying for these features. It's available for $84.95.
11. SMPlayer
SMPlayer comes from the efforts of those open source lovers, who did envisage a broader world. And, we would say that their effort has found the epitome of success with SMPlayer, which has some impressive features, which even the premium ones can't think of. For instance, the media player comes with built-in codec files and there's options for movie bookmarking — just close the video when it's time to go and resume it when you're free to watch it again.
Apart from traditional media files, SMPlayer can directly stream content from YouTube as well and the appearance of the player can be altered using various Skins available. In addition, the integrated subtitle engine helps you to get the corresponding subtitle from opensubtitles.org. And, we don't find a reason why we shouldn't love SMPlayer!
Also Read : 31+ Best Graphic Design Software to Create Stunning Visual Graphics
The Pro Review from TechReviewPro
Now that we have provided the best media players for Windows PC, listening to music, watching videos and movies on Windows PC should not be a matter of concern. However, if we missed any of the best media player for Windows, let us know using the comment section below. By the way, which media player do you use for your Windows PC ? We are eager to hear from you.
Don't Miss :