Linux is an emerging operating system that is steadily growing in strength with new people trying it out. With a steady growth of users, the need of a good media player is also arising as it's one of the most basic requirements of any OS. Although, most of the media players are only support Windows or Mac OS X, but still there are many good ones that support all three of them or specifically designed for Linux.
Finding the best Linux media player can be a little difficult as there are many basic or low quality Linux media players available as well. You need to make sure that your media files are handled by the best media players, so you won't have to jump everywhere when you will need specific features or support.
Checkout : 11 Best Media Players for Windows – Paid + Free Windows Media Players
8 Best Linux Media Players for Playing Media Files on Linux OS
Previously we have helped you select the best web browser for Linux OS. Today, in order to help you with your search for the best Linux media player, we have handpicked the best media players for Linux OS. We have made the selection based on robust features, simplicity and reliability, so they should be able to fulfill most of your media needs. Let's checkout our list of best Linux media players, so you could find the best video/music player for Linux that fulfills all your requirements.
VLC is a renowned media player and in most cases a direct replacement for Windows media player for Windows users. It is an open-source, completely free and cross-platform media player that offers tons of amazing features that no other media player offers. it is a Packet-based media player making it capable of playing almost any type of video or audio format (haven't disappointed us yet).
Apart from basic playback functions and support for so many formats, it also has some other advanced features. These features include, media converter, Record desktop, video streaming, Remotely control, listen to radio/podcasts, add different audio/video effects, set video as wallpaper, directly watch YouTube videos and many more.
Banshee is another open-source feature rich media player for Linux, just like VLC player. It is specially designed for Linux and also supports Mac OS X and Windows. The Interface is quite basic, just like many other open-source media players, but its features are worth trying. It manages your media really well, including audio, video, audiobooks and podcasts. You can subscribe to podcasts and also directly download episodes right in the Banshee Media Player.
Its support for media channels include, Internet Radio, DAAP, Miro Guide, eMusic, Amazon Mp3 Store and Internet Archive. You can easily create playlists and organize with features like, search, play queue, shuffle mode and smart playlists. Some of other features include, fix metadata, minimode, create bookmarks and Context Pane etc.
If you are looking for a light and fast media player for Linux, then Xine is a good choice. It is light and portable media player that offers fast media playback due to many different factors like, MMX, MMXEXT, 3DNow and SSE acceleration, good architecture and multi-threaded implementation. It supports many different plugins to fulfill your needs, including input/output plugins, decoder plugins, post effect plugins and demuxer plugins.
It also has support for tons of formats just like VLC, such as mpeg, ts, ogg, avi, mp4, asf,  m2v, roq/ wav, dv, wve, dts, pcm, aac, flac, nsf and many more. However, it should noted that Xine is not known for handling media well, so if you are thinking of moving all your music to Xine for organizing them, then it is not recommended.
Miro has been created by non-profit organization called Participatory Culture Foundation, and it is a open-source tool. It's a cross-platform media player that supports Linux as well. The interface is simple and quite similar to Banshee. It is known for organizing files quite well, and supports almost all the formats thrown at it.
It can manage all your media files in one place and even let you connect your favorite video/audio website with Miro to stream media directly. You can also share all your media files over local network to access them over all your PCs. Best of all, you can directly buy music from supported websites and play in Miro.  
A really good free open-source media player that is based around supporting tons of formats, drivers, codecs and devices. It can play all types of video and audio formats without issue and it is quite fast as well. Its supported output drivers include, DGA, X11, Xv, SVGAlib, OpenGL, fbdev, AAlib, DirectFB and and GGL, etc.
The interface is quite simple yet professional unlike other open-source tools and offers all the required features to organize your media. MPlayer is well known for playing movies as its support different drivers and codecs for best movie experience. However, you can use it for managing your music too.
SMPlayer is actually a beefed up version of MPlayer. The developers used the free available source-code of MPlayer and added their own features to create SMPlayer. It is an open-source software just like MPlayer, and it offers all the features of MPlayer along with some handy new features.
It has robust supporting features of MPlayer and can support almost any audio/video file. Some of the added features include, ability download subtitles and YouTube videos, many different themes, equalizer, filters and ability to remember all your customization.
mpv is another good open-source media player based on same source-code of MPlayer. mpv offers new features and a trigger based controller for playing media files. It can play all the media files both audio and video just like MPlayer, and offers faster experience. Apart from basic name changes and semantics rework, it offers many video out features like, color management, High-Quality algorithms, frames, interpolation and many more.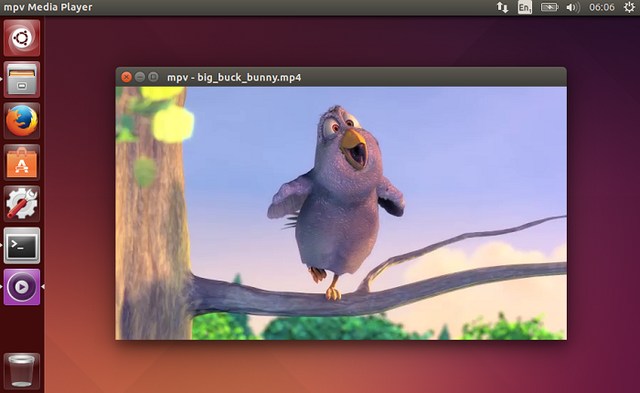 It will integrate easily with other applications and you can easily use it as a library. It also offers GPU video decoding with VAAPI, VDPAU, VDA, DXVA2 and VideoToolbox support.
Audacious is nothing like the tools mentioned above. It doesn't have any extra features, all it does is play your music stored in the hard drive. There are no extra features like, online streaming, editing tools, converter and other tools to manipulate audio. It also only supports audio playback so you will not be able to play video. Although, it does have plugin support to add extra features, including video playback.
The reason why it is in this list of best Linux media players is because of its low impact on the PC resource. The tool is extremely light and your system won't even be able to notice it. If you like listening to music while working on heavy tasks, then Audacious is for you.
Also Read : Top 10 Best MP3 Download Sites to Download Free MP3 Music
The Pro Review From TechReviewPro
We have mentioned all the good media players that also support Linux, now you have to choose which one works best for you. For most people, VLC will do a great job and there will be no need of moving to others. However, there are other good options as well, like Banshee and mpv that you like to tryout.
We ended the list of best media players for Linux with Audacious, as it is a completely different media tool and some people may prefer it for its light weight. Let us know which media player you are using on your Linux PC in the comments below.
Don't Miss: