To be honest, Linux does not necessarily need Antivirus programs. In other words, you don't need an antivirus program for Linux operating system. However, just for the sake of additional protection – you may opt to install one of the best antiviruses for Linux. After all, additional protection for virus protection on Linux isn't bad when you're worried about the security of your system.
Unlike Windows, Antivirus for Linux isn't the same. They have different features. You will not find any fancy GUI-based Antivirus for Linux (as far as I know). Also, the number of features that you will observe will be far less than what you've observed for Windows-based systems.
So, in this article, we shall check out the best useful Antivirus tools/programs available for Linux
Top 7 Best Linux Antiviruses for Virus Protection on Linux
Unlike other operating systems, there aren't many antivirus programs available for Linux – the reason being very little Linux malware exists and therefore, you don't necessarily need an antivirus for Linux based system.
However, if you are someone who needs an additional layer of security, here I'm listing some of the best Linux antiviruses for virus protection on Linux.

ClamAV is an open-source Antivirus engine by Cisco. It is primarily used to scan emails (or mail gateway scanning). However, it is used to detect trojans, viruses, malware, & other malicious threats. Along with Linux, you can also have it installed for Windows and macOS.
It includes command-line utilities for scanning (including files). If you need to unpack and scan files – it supports that too. Fret not, multiple file formats are supported. So, you won't have an issue with that too.
In addition to all that, it supports automatic signature updates.
Comodo Antivirus is a popular Antivirus solution for Linux machines. The key highlight of this Linux antivirus program is the real-time analysis feature – which is useful. It detects abnormal behavior to block/prevent damage by any potential malicious file. So, that's a good feature to have.
In addition to that, it also protects against email-borne attacks and helps you scan emails to block spam.
A command-line based tool that helps detect malicious files and rootkits on POSIX compliant operating systems. Most of the Linux distributions are POSIX compliant – so you don't have to worry about the compatibility.
It is still actively maintained with few fixes coming in every few days. The tool involves basic and advanced tests to monitor and scan your system for rootkits, backdoor, and other exploits. It may not directly help you scan the files – but find the vulnerabilities (if any).
Similar to Rootkit Hunter, chkrootkit also helps you find rootkits and monitor your system for potential backdoor exploits or rootkits in general.
At least, chkrootkit showcases itself with its own website and not on Sourceforge. So, that's a sign of developers willing to go an extra mile for their own project. Of course, that is subjective – but that's what I think.
It contains various scripts to test extensively for exploits and rootkits. Fortunately, this is also actively maintained by the developers – so you can try it out.
ClamTk is technically ClamAV but a GUI on top of it. Yet another open-source Antivirus program that you can use on Linux. A lightweight GUI-based antivirus scanner to keep in check of your files and look out for potential malicious activities.
If you knew about it earlier, you must have known that its source was on GitHub. However, they have officially moved to GitLab now. The latest version while writing this is v6 and it is being actively maintained. So, you can try it out.
This is neither an open-source solution nor a free alternative to the others mentioned antiviruses for Linux. If you mean business and have something important to keep a check on – Bitdefender's Endpoint Security shall help you.
It utilizes intelligence from various platforms to give the ultimate security to Linux and macOS as well.
I'll recommend you to give this a try if you're using OpenSUSE Enterprise, Fedora, Debian, Red Hat, or Ubuntu.
7. Malware Scanner by Sophos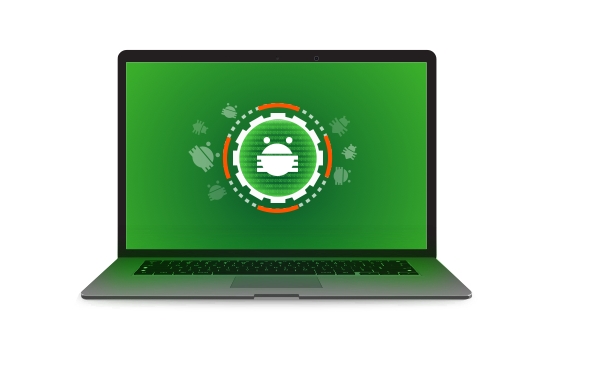 Sophos is a quite popular name in the field of security (and antivirus detection). It provides a free malware scanner for Linux.
It features on-access, on-demand, and scheduled scanning. In addition to malicious files for Linux, it also detects the files which are normally harmful to Windows/macOS. This is important because you do not want your Linux machine to become a distribution point when you share the files to another platform.
The overall tool is lightweight and updates are pretty tiny (~50 KB).
Conclusion
As you can observe here – only serious security professionals or enterprises would prefer an antivirus solution as an extra layer of security.
If you are a home user, you can try the free antivirus solutions for Linux. But, I wouldn't recommend paid ones for home users.
Did we miss any of your favorites antivirus program for Linux? Let me know in the comments below.
Related Resources: