To replace physical discs, the idea of mounting images as virtual drives is quite appealing. Also, disc images are not limited by the space provided by a physical CD, DVD or Blu-Ray, because they are stored on your computer's hard disk. And they are also faster and more convenient to use than physical discs. Not only is that wasting money for discs but also time and speed as running images from within Windows on a hard drive is much faster. Aside of this, discs don't provide enough physical space for very large image files.
ISO image files can easily be created, all you need is an optical drive and an original optical disc. Alternatively, they can be downloaded from many sources on the internet. Once you have the file stored on your computer, there are several things you can do with it. The ISO can be burned to a new CD or DVD to create a copy of the original disc. It can also be written to a USB flash drive to install something like Windows or Linux more rapidly.
Check: Top 8 Best GPU and CPU Overclocking Software
Top 10 Best ISO Mounting Software to Mount ISO Files
Another option is using software to make the ISO image behave like a real disc. It allows you to install apps and games or read the disc just like if it was physically inserted into your computer. Let's check out ten best ISO mounting software to help you easily mount ISO files.
Mounting an ISO image file using WinCDEmu is easy. Just install and all you need to do is to double click on the ISO image file to automatically mount it to a drive letter. If you want to unmount, just right click on the drive and select Eject. WinCDEmu has a simple option to create an ISO from a CD/DVD or Blu-Ray disc, just right click on the drive in Windows Explorer and Choose to Create ISO Image. A useful option for administrators is the requirement for admin rights to mount an ISO image.
Mount anything from games to movies right from the image file itself with just one click. Confirm the drive letter and type. That's it – an image has been mounted in as little as five seconds. WinCDEmus is an instant software that mounts files with just one single click. The tool supports the unlimited amount of virtual files and it runs on Windows XP to Windows 8 instantly. It's a light weighted ISO mounting software tool with simple UI for everyone.
Magic Disc is yet another ISO mounting software having a bit of an old school look as it has no main application window for navigation. Though this is the case, it doesn't mean it lacks in features. Not only can it mount up to 15 virtual drives, but it also has the added options of creating and compressing images from real, physical discs. The program has no GUI and works entirely from the right click context menu found on the system tray icon. It supports just about everything from Windows 98 up to Windows 8.
The same developer created MagicDisc who created the popular MagicISO image creation software. It is an excellent ISO mounting software that can mount a broad range of CD/DVD image formats and can also create a CD/DVD image from disc.
The Gizmo Drive tool is part of a larger suite of tools called Gizmo Central, although you can turn off the other tools during install. Gizmo Drive is the only free virtual disc emulator that can create an image from both disc and folder. There are some other useful options like mounting virtual hard disk (VHD) files, and also a function to burn a folder or ISO to disc.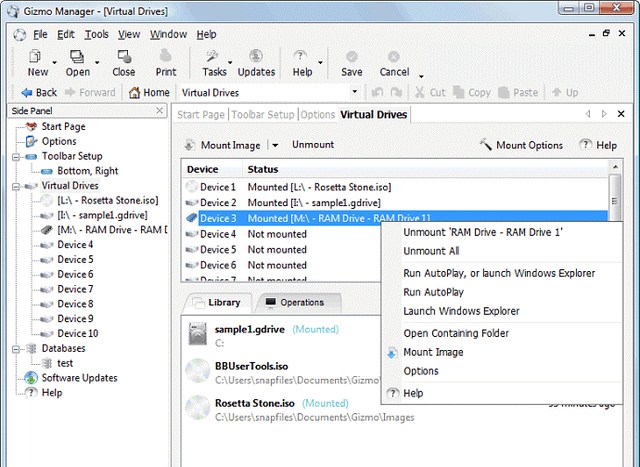 Gizmo Drive is a virtual tool that helps you in many ways including converting files and their formats. It is the only tool that helps you to fetch data from the disk and inside the folders of that particular disk quickly. You don't need to worry about anything to burn and create ISO files from the CDs and DVDs as it is a perfect ISO mounting software tool to help you do so.
Daemon is possibly the best Iso mounting software to mount ISO files. Do you need just to create or mount image file of popular format? DAEMON Tools Lite is exactly what you need. Free for home and non-commercial use, this ISO mounting software solution will provide you with the essential functions for operating with virtual devices. Using the DAEMON Tools Lite, you can create up to 4 virtual devices.
It serves the best user interface where you can quickly load various files easily. The users can view image catalogues and can start mounting the files into ISO files instantly. The users can create different files quickly as it allows you to create files from CD, DVD or Blu-Rays.
Virtual CloneDrive works and behaves just like a physical CD/DVD drive, however, it exists only virtually. Image files generated with CloneDVD or CloneCD can be mounted onto a virtual drive from your hard-disk or a network drive and used in the same manner as inserting them into a normal CD/DVD drive. Probably the best virtual drive software, Virtual CloneDrive allows you to enjoy the freedom of a virtual drive and is completely free. Virtual CloneDrive supports all standard image formats such as ISO, BIN, CCD.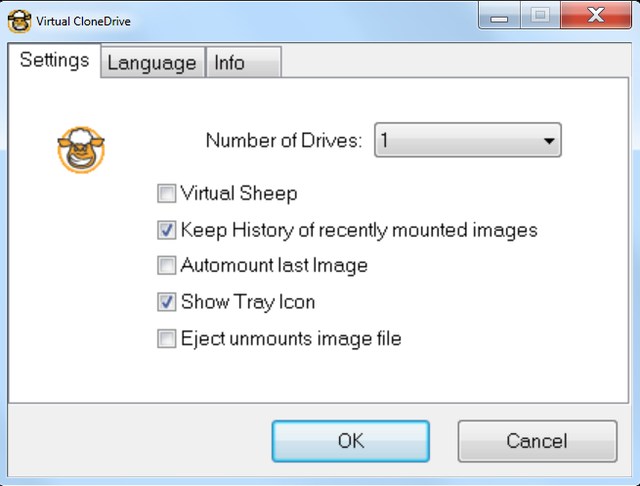 While there are no extra or advanced options available like creating or burning an ISO etc.effective, which can be found in some other ISO mounting software, usage is as easy as double-clicking on an ISO image file to mount it automatically as a drive or right-clicking on the tray icon. It is just a simple, no frills, light on resource efficient image mounting utility that does its job well.
Microsoft re-released its Virtual CDRom Control Panel in 2013 with a web page. Microsoft made an announcement that the program does actually run on XP, Vista and 7 despite its age, but they themselves offer absolutely no support for it. What we like about this tool is it doesn't require installation to mount ISO images. And the whole package is under 60KB in size consisting of only a driver file, executable and a Readme file.
It isn't as intuitive and easy to use as some other ISO mounting software tools and requires some manual work to install the driver. It works on Windows XP, Vista and Windows 7, and doesn't require any types of additional tool or software to be launched.
DVDFab Virtual Drive is a useful addition to the DVDFab range of tools that specialize in video ripping, conversion and playing. Virtual Drive is like a simplified version of Daemon Tools but has some nice advantages like support for up to 18 virtual disks, mounting a Blu-Ray ISO image or folder so it can be played in PowerDVD, and no adware/media tools offered during the install process.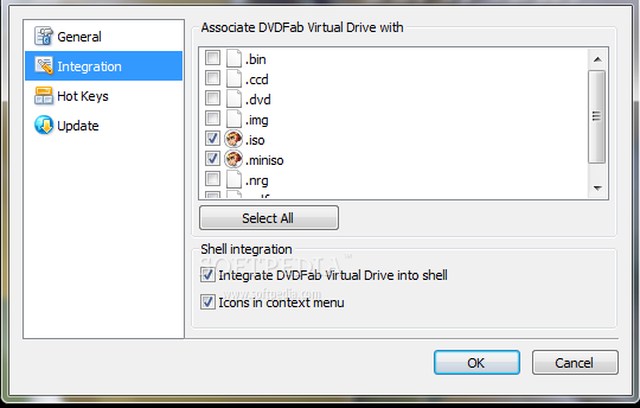 Although it doesn't say on the website CD ISO images are supported, they work fine. DVDFab Virtual Drive supports mounting 8 types of disc image and can also create the newer Miniso Blu-Ray format ISO images. It allows you to backup files to your PC easily and compatible with almost all types of Windows PCs well.
WinArchiver is a shareware archiving software and this is the standalone virtual drive component from it which is completely free. The creators, Power Software, also develop the excellent PowerISO. In addition to being able to mount up to 23 virtual drives and selecting a specific drive letter for each, WinArchiver Virtual Drive has another trick up its sleeve.
That is the ability to mount just about any type of file archive as a virtual drive. Zip, 7z, RAR, WIM, CAB and many other types of archives can be mounted without actually extracting the archive first, useful for large movie or game archives. Over 25 disc image formats are also supported. It works on Windows 98 and above as well. This virtual archiver software is absolutely free and works well on Windows PC instantly. The ISO mounting software is able to mount up to 23 drives instantly. This ISO mounting software supports over 25 different disks to create an ISO file easily.
Also Read: 15 Cool Notepad Tips and Tricks to Do Cool Things with Notepad
The Pro Review From TechReviewPro
These are some of the best free ISO mounting software programs for mounting disc images in Windows. We recommend that you try them all and keep the one that you prefer using. These ISO mounting software programs can be super easy with little settings to a bit more complex, hosting additional options and features. These application and feature sets are useful and simple while not overdoing it.
While these ISO mounting software programs are indeed useful and the easiest way to mount an image, consider an alternative of opening an ISO file by extracting its contents and launching the program from the resulting folder.
Don't Miss: