With an ever-increasing number of smartphone users, scanner apps are all the rage now. It's good that people now want to store their documents online. This not only reduces the chance of them getting soiled but also saves you a lot of space in your room.
What about handwritten notes, though? We all have handwritten notes from our high school and college lying around in our room. There's not much space to store them. And moreover, it's not easy to organize them into one folder.
But, don't worry, there are handwriting to text apps that can scan and convert even your doctor's prescription into digital text. Hard to believe, right? Well, let's check out this list of the best handwriting to text apps to convert handwriting into text on Android, that we've compiled for you:
Top 8 Android Apps To Convert Handwriting Into Text
But did you know you could also get these letters converted into digital text? Let's check out the best handwriting to text apps on the Android market that can convert handwriting into text.
1. Pen to Print – Convert Handwriting to Text
The first on the list of handwriting to text apps is: Pen to Print. Why is this the first though? Well, the app claims to be the first OCR text scanner app, so it deserves it. After all, it's going to help you save a lot of your precious time on assembling and taking pictures of your notes.
The app can, 9 out of 10 times, accurately scan your handwriting (or scribbles!), and then let you save it on to your phone or Google Drive.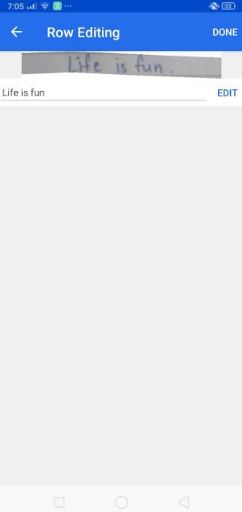 If it fails to recognize any of the words, it provides you with an option to edit the scanned content line by line. It even suggests you add punctuation marks wherever needed. It's been successful in recognizing all types of handwriting – block letters or cursive.
One thing that's important to note is that most of the features mentioned above are only available in the pro version, for which you need to pay. After purchasing the premium version, you can share your documents with anyone you want, and even save them onto EverNote and OneNote. A little inconvenience for a greater convenience can be tolerated, isn't it? After all, it's going to save you so much time!
You can scan old, rusty documents of your property and save them on your phone. How invaluable is that?
Take extra care of the angle and the lighting though. A well-lit setting can make all the difference and help the system scan your handwriting efficiently.
So go ahead and download it. So far, the reviews look good!
Now, this app is quite different from the rest apps that we are going to mention in this list. Firstly, this app doesn't scan your documents and convert them into digital text but rather lets you write on the space it provides and converts that into digital text in real-time. So, if you're not into typing, you might want to try this out.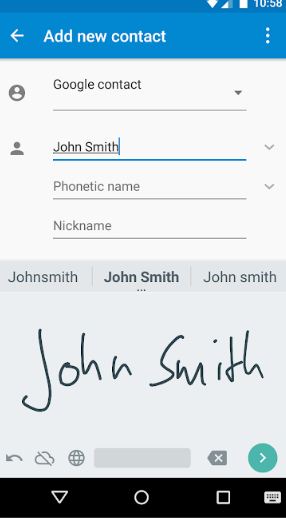 Unlike the app mentioned above, Google Handwriting Input recognizes more than 100 widely-spoken languages in the world. And speaking from my own experience, it's been able to accurately recognize my handwriting in Korean, Hindi, and English.
My handwriting is not neat, by any means. You've got the best developers in the world working behind this app, so give it a try.
Make texting a little more fun by drawing out the emojis!
If you're looking for an app to scan your documents and share it with your contacts, then give this a try. The app does not claim to scan handwritten notes, but from my experience, if your notes are not in cursive, the scanner may be able to, at least partially, recognize the content.
You can then make the edits. It's at least better than typing out all of your notes from your medical school.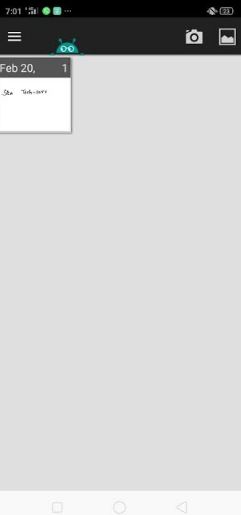 The app is still under development so you can expect it to scan your cursive handwriting in the near future, but for now, let's manage with block letters. It supports recognition for 50 languages, and believe me, it's been able to scan Ancient Greek! Oh, and it's free. No ads.
If you're finding it hard to assemble all of your notes in one place and are okay with making use of the tech that's available to you, you can use INKredible. It's not going to scan your handwritten notes but rather allow you to make notes on your tablet as if you were writing them on a real pen and paper. INKredible is a digital notebook.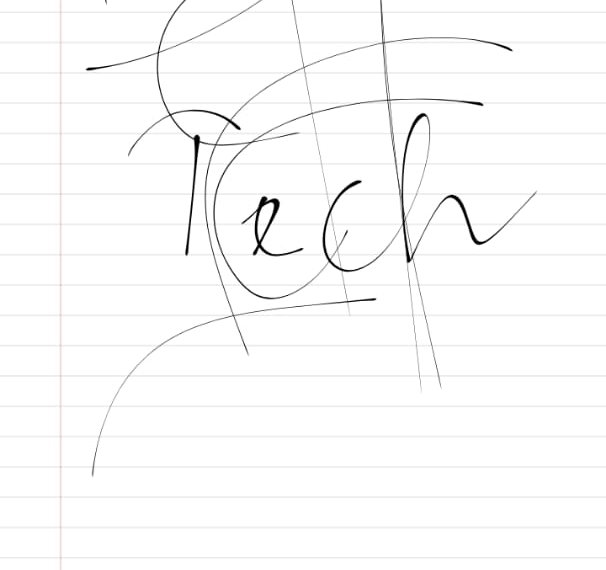 It lets you draw and write on it, that's your whole screen unlike Google Handwriting Input that only lets you write on one-third portion of your screen. INKredible has a shop where you can buy different types of pens and paper for as little as 0.99 USD.
Mind you, the premium version of the app will set you back about 9 USD, but it's so worth it. You can share your digital notebook with anyone you want. Conversion to PDF and JPEG format for notes and drawings is also possible.
You must've encountered situations where you are provided with a brochure with stuff that you're interested in getting to know more about but are just too busy to type out the number and the link on the brochure. Text Scanner [OCR] scans all of that for you and provides you with URL access, so you needn't copy and paste the link to your browser.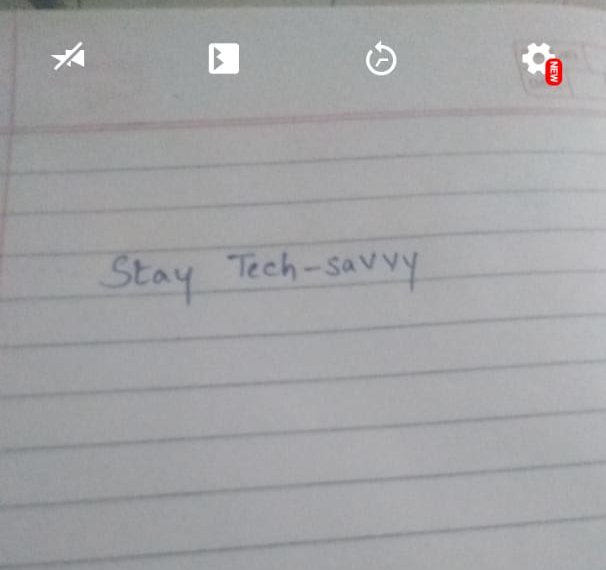 If you've got a teacher who just wouldn't stop writing important notes on the blackboard without giving you enough time to write them down, you should use the Text Scanner. It recognizes messy handwriting too (no, I don't mean your teacher has bad handwriting, but who knows!).
As one would expect, it works better on typed text than handwritten one, for obvious reasons. But developments are being made on that front, so don't worry. You can save the scanned document on your phone, Google Drive, Google+, etc.
This app mostly works the same way as CamScanner does, that is, it's primary job is to scan your documents, provide them the lighting and other filters needed for a clear image, and save them on your device.
But this app also has an in-built OCR scanner that extracts text from your images. So if your handwriting is not cursive, this may very well work for you.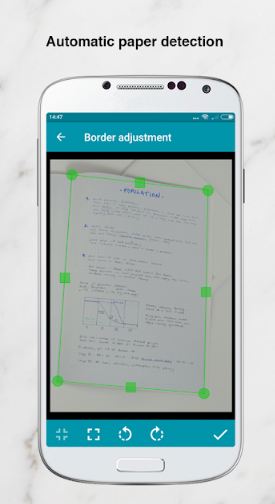 You needn't worry about lighting or the angle at which you're taking the photo. The app brightens the images, removes the shadows, and makes them readable. It also makes it look as if it was taken at a 90 degrees angle. You can scan notes, sketches, newspaper, and literally anything.
If you're trying to keep a track of your monthly expenditure then you can scan all of your receipts and get the text extracted. See? There's just so much you can do with this app.
In case you want to share it with your other family members, the documents can be converted into PDF and JPEG format too. There are in-app purchases too, but you can benefit from the most basic features, for free.
You might be wondering why is a translator app on this list? Well, allow me to explain the ways in which you can use this app to convert your handwritten matter into typed text.
Just download the app, it's currently offering translation for 103 languages, all for free. Open it, and let's say if you want to scan a page in English, just pick any language and translate it into English. You have to take a picture of the page, scan it, and there you have it – a completely typed out page in English!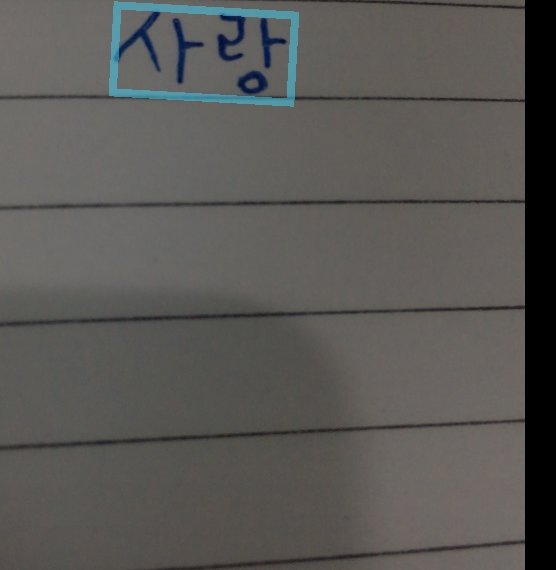 As you know, most of the apps developed by Google are pretty good. You have the best linguists and developers working to make this app a success, and it already is to a large extent. It's been able to scan my messy handwriting in Korean and Hindi. So you not only get to convert handwritten matter into digital text but also translate it.
This was my own little secret. And I'm pretty sure you won't find it elsewhere.
This app provides you with an alternative to your regular keyboard. Quite similar to Google Handwriting Input in its features, the drawing pad or keyboard covers one-third of your screen where you can scribble anything and that gets converted into digital text within seconds.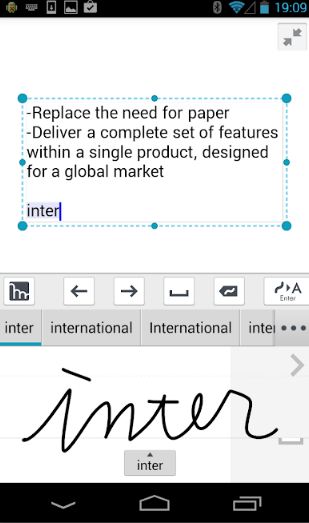 You can use it to answer e-mails and social media posts. It has a dictionary that stores your most commonly used words, e-mails, and URLs. It can even store slangs, such as TY for Thank You.
The app has three modes of operation, namely Stroke mode, Convert mode, and Keyboard mode. The stroke mode converts your text in real-time whereas the Convert mode which is available in conjunction with the Metamoji note app lets you convert stored notes into digital text. The Keyboard mode lets you add words and letters to the Mazec dictionary to be used later.
Let me tell you, the app is not free, and you'd have to spend about 15 USD.
Conclusion
So, there you have it. The 8 best handwriting to text apps mentioned above will help you convert your handwritten text into digital text.
You no longer need to worry about the shortage of space in your apartment to store your favorite books or notes you made in college.
What do you do, though, when your phone has run out of battery or you just like the feeling of writing on a paper but find it difficult to study when all of your notes are in different places? Well, you'd be delighted to know that most of the apps mentioned above will successfully solve your problem. Just go to the Play Store and download any of the following.
Pen to Print can be used to scan handwritten notes and save them onto Google Drive whilst Google Handwriting Input can be used when you're not in a mood to type and would rather scribble away all that is on your mind.
Don't want to shell out money on notebooks but still love the feeling of writing on paper? Give INKredible a try. Just need a place to assemble all of your notes? Use NoteBloc. How about translating handwritten letters from around the world to your native language and storing them on Google Drive? Google Translate would be your go-to app. There are tons of options to choose from. Go ahead and pick yours!
You may also read: