Football (or Soccer) is a popular sport with incredibly die-hard fans. At least, here, in India, we people stay up all night because the matches normally start at 3-4 AM for our time.
So, it's definitely a big deal across the globe – everyone keeping an eye on different leagues to support their favorite players or team. However, most of the subscriptions on TV channels or streaming apps are paid.
So, in this article, we are going to mention some of the best free football streaming apps that you can utilize to stream football matches or stay updated with the latest happenings.
Note: Here, we mention some official and 3rd party solutions available for either mobile or desktop users. You can pick whatever you like.
Top 7 Best Free Football Apps to Stream or Read About Football
Additional note: The list of free football streaming apps mentioned below is in no particular order of ranking. We have put together the live football apps in an order based upon what we thought worth mentioning first.
However, your taste and priorities may vary and if that's the case, we would love to listen about your favorite football apps (from you) in the comments section below.
1. ESPN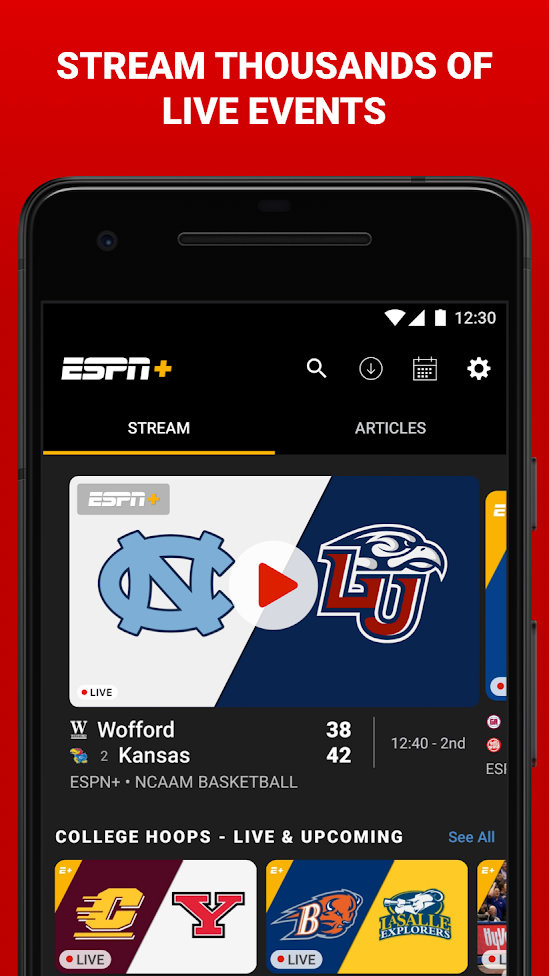 Platforms available: Android, iOS, Xbox, Windows, and macOS
ESPN is unquestionably one of the best sources to stream Football matches or get news about them. You can opt for the TV channel anytime – although, the app works just fine as a football streaming app.
The application is available for both Android and iOS users. In addition to the mobile devices, you can also utilize the Windows store or Xbox app to install the ESPN app on your PC or Xbox.
Even though you will be able to stay updated with the latest happenings for free, Live streaming facility will cost you the ESPN+ subscription. So, you can opt for it if you want.
2. La Liga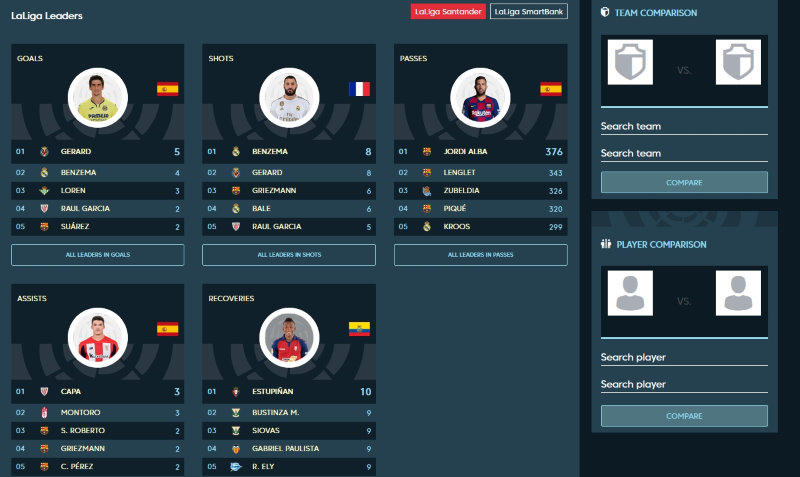 Platforms available: Android, iOS, and Web Browser
If you are a football fan, I don't really need to give an introduction here. But, assuming you don't know, La Liga is one of the biggest leagues in the game of Football.
It's originally based in Spain, but it's a big name now. So, La Liga's official website lets you watch Football content and read some news as well. An official source is always better from any 3rd party sources.
If you are looking for some free exclusive content and news altogether, La Liga is one of the perfect places to start with. You can follow the social networks, sign up on their websites or just install the official app from the Play Store or App Store.
It's worth giving a shot. Try it out!
3. Forza Football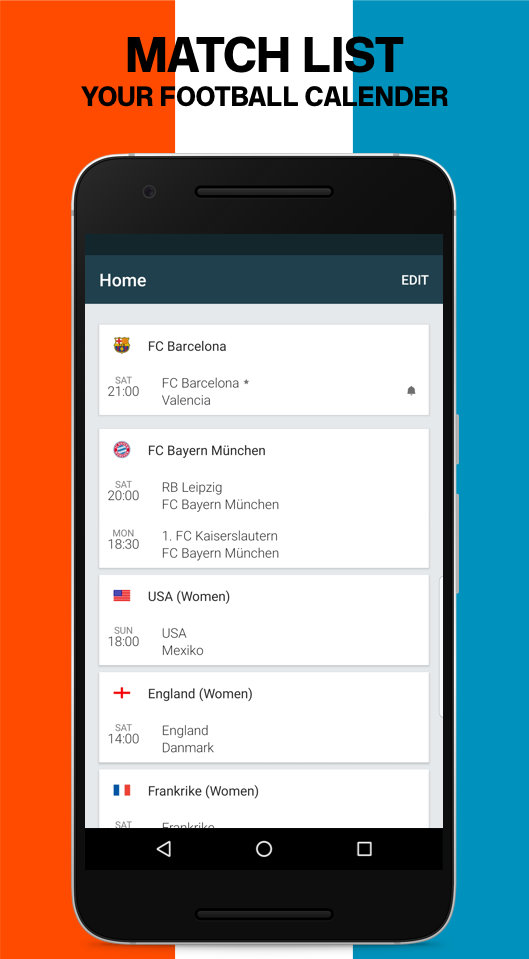 Platforms available: Android, iOS, Web Browser
Forza Football is an incredibly useful app to stay updated with the latest happenings on Football. Ranging from live scores to video highlights, you will get a lot of content for free.
It is an ad-supported app – so you can opt for the in-app purchase to see if it supports getting rid of it. However, it offers a monthly paid subscriptions for that – which may not be the most affordable solution. You can still try it with the ads on, it isn't anything annoying.
You will have it for both Android and iPhones. So, try for yourself!
4. FotMob – Soccer Scores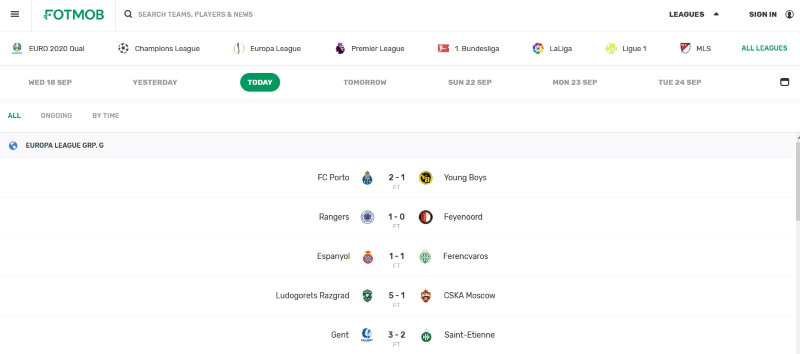 Platforms available: Android, iOS, Windows, Web Browser and macOS
FotMob is yet another impressive football app for checking Football scores and other content updates related to football. I wasn't aware of it until I started looking for options to recommend.
Surprisingly, it is a very popular application and many football fans recommend using it. Similar to the previous one, it is also ad-supported with in-app purchases being optional to get rid of the ads.
The application's UI is simple and yet great for user experience. I loved it personally. It is available for both Android and iOS users. Not just limited to that, I also found it listed in the Microsoft Store. So, you should definitely try it out.
5. Onefootball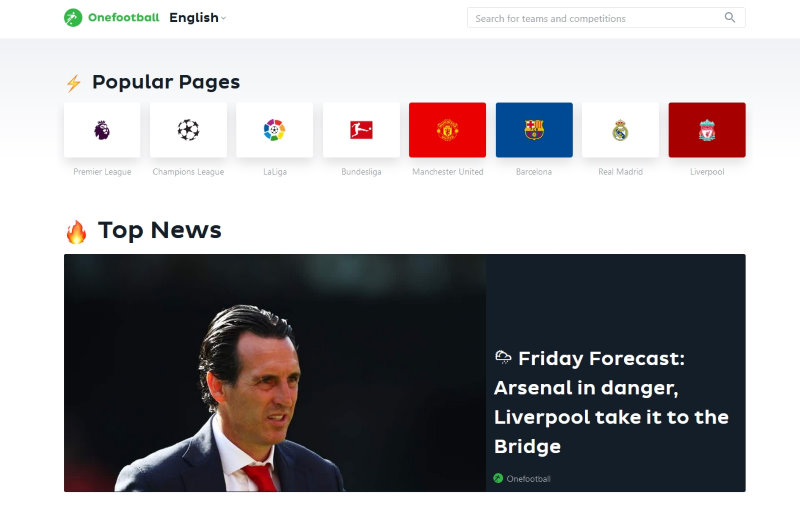 Platforms available: Android, iOS and Web Browser
Onefootball stands out from the rest of the live football apps with a lot of features. Along with all the necessary content and updates, it lets you personalize your feed and suggests the content tailored for you.
The updates here are very fast and covers a ton of content – including video highlights as well. The application for Android and iOS is ad-supported, but you can get rid of them with an in-app purchase.
It's also worth noting that it is one of the Editor's picks on Google Play Store. So, it's definitely an impressive option for you. In addition to the application on Android and iOS, you can directly head to its official website to check for content updates as well.
6. Reddit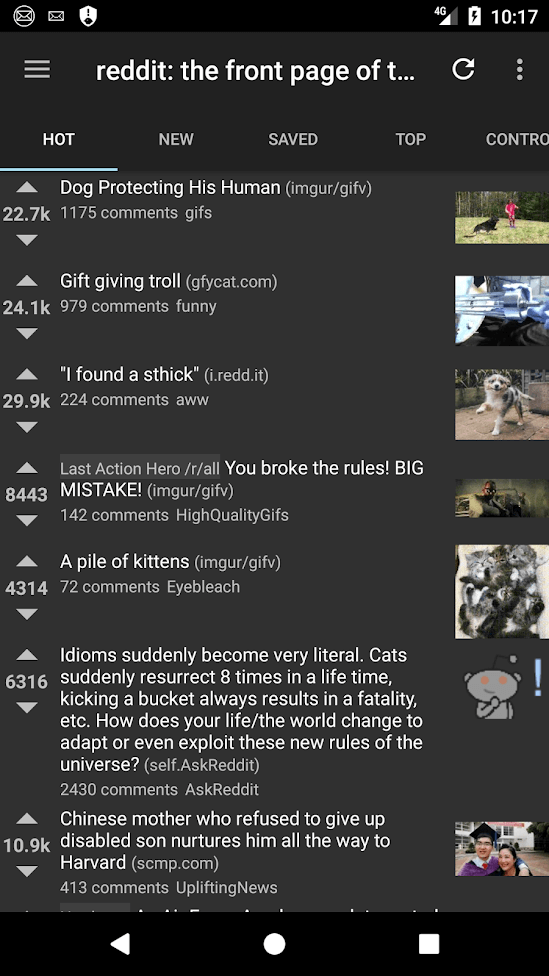 Platforms available: Android, iOS, Web Browser
Even though Reddit isn't a platform dedicated to Football news/content, it is an amazing community-based platform. You will find tons of active soccer or Football communities.
If you are someone who's looking to interact with like-minded people while also getting to know about the latest trending happenings in the world of Football, Reddit is the way to go.
You will have to be civil with what you comment on and how you interact. So, I suggest you keep that in mind unless you don't want to get banned from Reddit or the community. Unlike other content-based platforms, Reddit is completely free, unless you want to get rid of the occasionally seen sponsored posts.
Other Mentions for Live Football Apps:
We'll recommend trying out the above solutions first and then head to look out for more as per your personal preference.
However, you can try alternatives to ESPN – with other sports network services such as SONY or STAR networks or any other networks available for your country. Chances are, they offer a football streaming app or at least a website for some updates. These won't cost you anything – so you can explore.
If you are only concerned about reading the latest scores or news instead of videos or other content, you can try just about any other news reading applications like Google News to get all the latest updates on your favorite category.
Conclusion
You might encounter several 3rd party football streaming sites claiming to offer premium content for free. We wouldn't recommend doing that, instead of utilizing the official sources. It's totally your decision to what you want – but we hope you do not get into any trouble and these were our best suggestions for you.
What do you think about the ways/apps we mentioned to watch Football content? Let us know your thoughts in the comments below.
Related Resources: