Kids do love army tank games. Well, who doesn't? I did – even if I switched playing tactical shooter games while being an adult. Because army tank games are so interesting that one can rarely find them less interesting. That's why I don't think anyone can ever stop playing army tank games.
You will find a lot of games available for PC, Android, and iOS. Moreover, if you don't want to utilize the smartphone or purchase a game for PC, you can always log in to a free online game portal to let your kids play games which do not contain offensive content.
Fret not, you don't have to search for them yourself, I have compiled a list for best army tank games for kids. Taking the reference to our list, you can explore more games if needed.
Top 11 Best Free Army Tank Games for Kids
If you are looking for some of the best army tank games for kids, you are in the right place because here, you'll find some of the best free army tank games. Whether you are looking for fun army tank games for Android, free army tank games for iPhone and iPad, or browser-based online army tank games, you'll find them all here.
You'll also find best army tank games for PC. So stay tuned and let's explore these free army tank games for kids.
Free Fun Army Tank Games (Web Browser)
Miniclip.com is one of the best online game portals I've experienced as I grew up. It contains a variety of games which are family-friendly (PG 13 – in other words).
Here, I'm going to point out a couple of fun tank games from that site – but you can search for other games as well. One of my favorites was – "Commando" – do try it out.
Now, moving on to the army tank games here's what I would recommend playing:
1. Tank Attack
It's an exciting tank game for kids where you just have to move and point-shoot using the cursor. Very easy, isn't it?
You will have to make your way through the enemy territory by destroying every tank or obstacle you encounter. There will be a time counter as well, so watch for it. You will have three chances to get revived when your tank gets destroyed. So, shoot 'em up before they destroy your army tank.
2. Tanki Online
Yet another fun tank game you can play on Miniclip. It's a bit more advanced with the option to control the turret of your tank. Also, it is not a solo game – so you need to team up with random players and win the game.
Note: In addition to Miniclip, you can also try Zapak.com for the best army tank games for your kid to play on a web browser.
Best Free Army Tank Games for Android
1. Tank Stars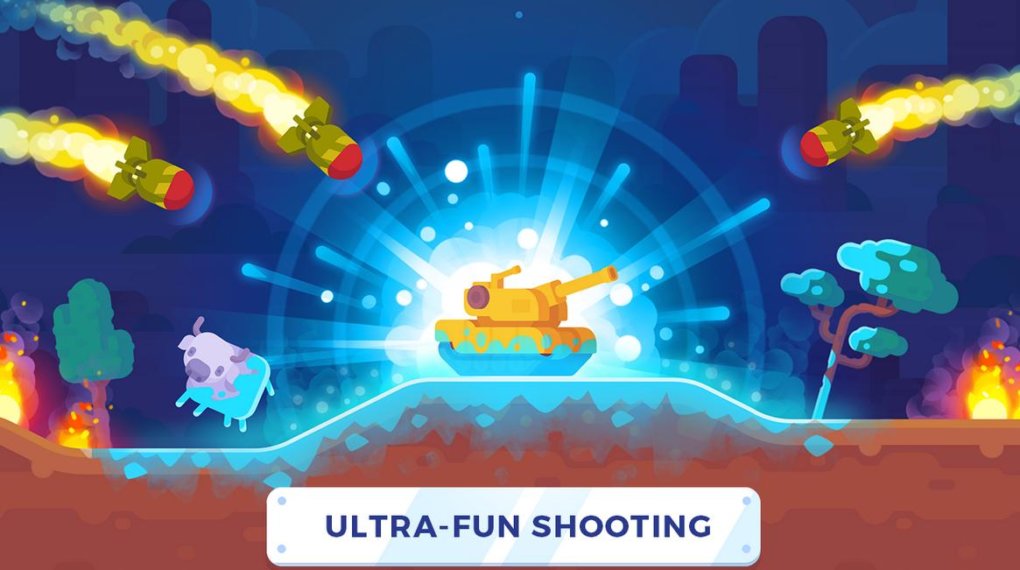 Tank Stars is an amazing game. You get your tank and get ready to destroy your opponent in a 1v1 battle mode. Simply destroy your opponent by dropping rockets or using other weapons.
You get to choose different tanks while upgrading them with your progress. Get a good angle to shoot with and you're in for a win. It also offers cool visuals – so the experience becomes impressive.
2. Tank Recon 3D Lite
If you want a 3D game with a bit more advanced stuff, this is the one to go for. Utilize your tank to destroy the ground troops and planes as well. You don't even need a powerful smartphone to run this game, it is the lite version – so you can easily make use of it for your kid.
3. Pocket Tanks
If you were a gamer back in your time, you must have heard about Pocket Tanks. In either case, you can always explore the game if you don't know what's it about.
It may not be "visually" attractive for kids. But, you can let them give it a try because it is an action-packed fun game which also happens to be a classic hit for PCs.
Best Free Army Tank Games for iPhone and iPad
1. World of Tanks Blitz MMO
It is an online multiplayer tank game that is also available for Android devices. It features stunning graphics and impressive gameplay. A lot of tanks to choose from and upgrade as you rank up. When compared to other games, this might be a bit challenging for kids, but you can give this a try.
2. Tank Stars
I've already mentioned this for Android mobile phones. Nonetheless, it still is a solid army tank game if you have an iOS device. It's a game worth to have installed for kids.
3. War Machines: 3D Tank Games
War Machines is an immersive army tank game with lots of chaos and action. The visuals are impressive and you get two modes to play with. You can either join in as team-based or free to kill anyone.
The upgrade system is impressive – which makes things even more interesting.
Best Free Army Tank Games for PC
1. War Thunder
War Thunder is one of the best tank games you'll ever come across for PC. And, moreover, it is a free to play game. You just need to head to its official website, download it, and register an account to start playing.
A visually stunning game without any high-end hardware requirements. They are constantly adding new content so that your kid can keep exploring and focus on a single game for a longer period.
2. World of Tanks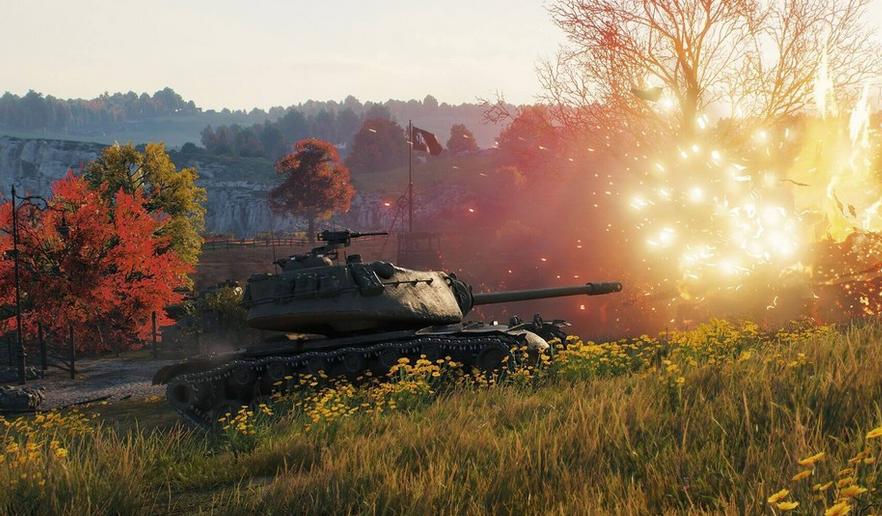 World of Tanks is an incredibly popular game for PC. It is a massive game for your kid to enjoy. You can join clans, team up with people and rank up together.
Compared to the previous game, this game has a lower hardware requirement. So, you can pretty much play this on any old rig of yours. It is a free to play game as well.
3. Armored Warfare
Yet another visually stunning army tank game – Armored Warfare. It is based on cry engine, so it's definitely a beautiful tank game. You will observe more chaos, large-scale battles, and modern visuals in this game.
It's a free game as well – you just need to create an account to get started. You can shop for in-game bundles though – of course, you need to keep that in check to prevent your kid from abuse purchases.
These three are my favorite army tank games that I would suggest downloading for PC.
In either case, if you want to explore more games (and pay for them). You can also browse the Steam store for more exciting games. You may not find a lot of free tank games there, but it will be worth the exploration.
Wrapping Up
There are a bunch of army tank games online. No matter whether you need it for your PC, smartphones, or just the web browser. You'll find one for each.
Of course, they all offer the same core gameplay, but some do offer better visuals and mechanics for a better experience. I have listed my favorites and the best I think your kid will enjoy.
In case you happen to find a hidden gem, do tell us about it in the comments below. Also, feel free to tell us what platform do you prefer to let your kid play games on – is it a PC or a smartphone?
Related Resources: