Face recognition technology is being used by thousands of photo software for different purposes. Face recognition helps in detecting faces in a group photo, matching two faces, finding similar faces, providing face attributes and of course, recognizing a face. The facial recognition search technology is now also incorporated as a search engine features, which can help in finding similar faces online.
This search can be filtered to find the specific type of people, or even your own images online. There are many search engines available that use facial recognition technology to offer different ways to search a picture or face. Some will let you find similar faces, some may match your face with celebrities, and others may just tell you the structure of a face to get details.
Before we get into the facial recognition search engines and facial recognition software, let's quickly learn what is facial recognition technology and how the facial recognition works in finding people with similar faces. We'll also answer your various questions related to facial recognition.
What is Facial Recognition?
Facial Recognition Technology is a way to use technology like Facial recognition search engines or facial recognition software on a computer to identify people or find people with similar faces.
The technology used in facial recognition via search engines is quite similar to that used in facial recognition software that uses the biometric method using images captured live or live videos to identify a person.
However, the facial recognition search engines are a bit different from the facial recognition software. We'll tell you that in a minute.
How is Facial Recognition Search Different from Facial Detection Software?
The facial recognition is often confused with facial detection software. These terms are used loosely to mean the same thing, but they refer to different systems. Facial detection is the feature on most of our phone cameras where it can tell if there is the presence of a face or not whereas the facial recognition will find a face and tell us who it is.
The facial recognition can identify and differentiate one person's face from another. The match is made by referring to a database of previously taken pictures. Even an eye scanner requires you to be situated in a specific position and is often quite a hustle to get exactly where the scanner can reach you.
This form of biometric identification is the least obtrusive compared to both fingerprint and eye scanners. It also reduces a lot of hassle and exposure to health hazards. Constant use of the same fingerprint scanner by various people in a public setting leads to the spread of diseases such as the flu or skin conditions.
The facial recognition will occur without them even knowing that it is happening. This makes the person going through it not to feel like they are under surveillance.
Check out: Top 10 Best Photo Editing Software to Edit Photos Like A Pro
6 Best Facial Recognition Search Engines to Search Person's Faces Online
Whatever your intentions are, we are going to list some of the best Facial Recognition search engines that will help you identify a face and get more particular details about it.
You may already know about Google Reverse Image Search technology that lets you search the web using the picture. However, did you know that you can also limit that search to just face to find similar faces?
Google definitely has the largest image database, so this should be your first place to find similar faces online. Google Image search doesn't use Facial Recognition technology, but its algorithms are quite accurate and can show up pleasing results.
You should be able to find similar images that look like the person in the picture you have uploaded. Other search data should be ignored in our case, as Google uses many other factors to show search results.
To make a search, go to Google Images and click on the "Camera" icon. Now use the "Upload an Image" option to upload the image you would search for.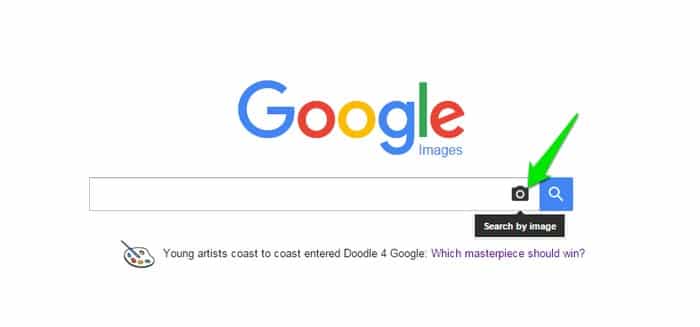 Once uploaded, you will be immediately shown results along with similar images.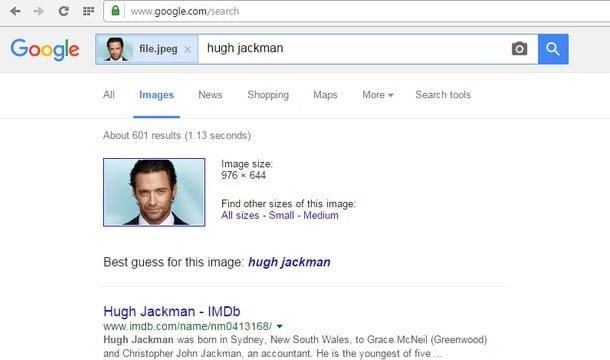 To narrow down the search to only images with faces, type "&imgtype=face" in the search field and hit Enter.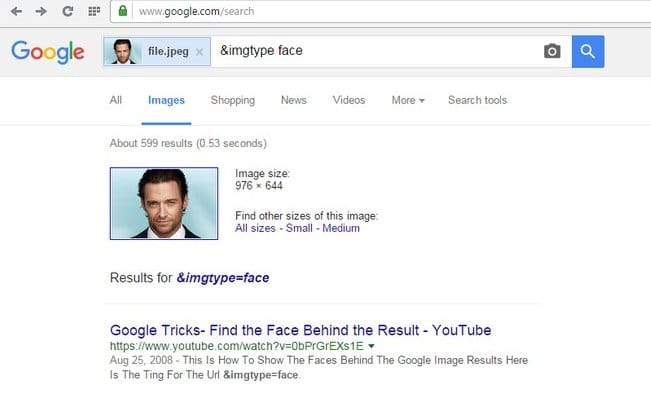 This will only show the images that have a clear focus on the face. You can also do this from the Advanced Image search option found in the "Settings," here set image type to "Faces."
Also Read: How to Find High-Quality Free Blog Images Using Flickr?
Betaface is a professional face recognition software for media-related companies that help automatically detect faces and keen details about it. Although it is a paid product, you can try out its Demo online software to fulfill your needs. The online software is amazing on so many levels, along with astonishing precision.
Once you upload your picture, it will show you a big list of details about the face in it. The details include age, expression, beard, race, glasses, beard and hair color, mustache, chin size, eyes color, eyes position, eyebrows color/thickness/position, hair length, head shape, mouth height and shape, nose shape and size, teeth and some other smaller details.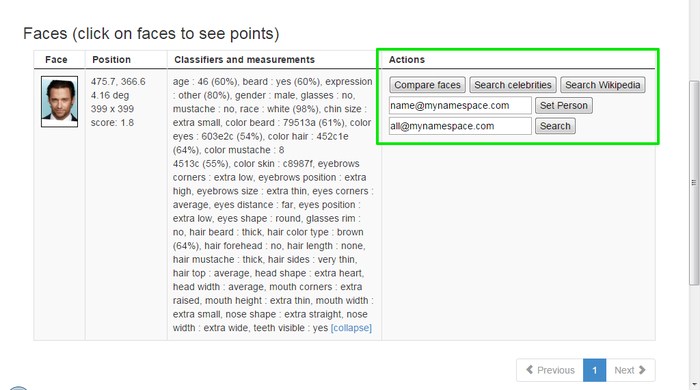 Above was just the face attributes it can tell, it is also capable of finding similar people. You have two options, either you can search similar faces between 40000+ celebrities, or search in Wikipedia's database of over 1 million faces. Such information is handy for media companies, but you can have some fun too with it for free.
Also Check: Top 6 Best Private Search Engines for Anonymous Web Surfing
PicWiser is a tool for designers and developers to ensure their pictures are not being used anywhere else without their consent. They use many different official databases to search for the copy of your image and report it back to you, similar to what Google Reverse Image Search does. However, they also have a "Search Faces" option, where they use face recognition technology to scan a face and then try to find that face in the huge database.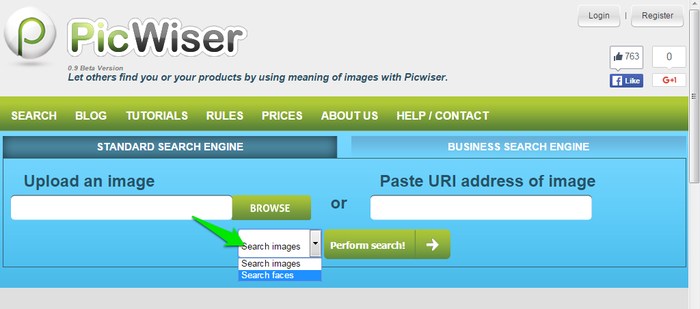 Although the intention is to find the exact faces and images over the internet, they also show similar faces that you might be looking for. To search for faces on PicWiser, you need to register first and must be logged in to make a search. So if you are comfortable with giving up your details to search for similar faces, then it could be a good option.
Also See: 6 Best Free Online Photo Collage Maker to Make Photo Collage Online
Pictriev is a facial recognition search website that tells you basic information about you by scanning your face and also shows you all the celebrities who look like the person in the picture. Unfortunately, Pictriev will not let you scan for similar images all over the internet, so it may not be a good option for some people. But if you are looking to have some fun and want to know which celebrities look like you, then it is a great option.
All you have to do is upload your image or paste URL of any online image, Pictriev will scan the picture and identify all the face in it. After that, it will cut and show all the detected faces above its interface. You can then easily click on each face to see all the lookalike celebrities. The website will also be able to tell gender difference and show a percentage for each particular gender.
Furthermore, it also guesses your age, which of course is not that much accurate (expect a 10-year difference), but can be quite close if the face is clear in a picture.
Also Read: Private Photo Sharing – How to Protect Your Privacy on the Internet?
TwinsOrNot.net is a face comparison tool that will let you upload two similar photos and then compare them to see how much similar they are. It uses a percentage to tell how much two faces resemble and to be true; the software is quite accurate as well. The process is simple, click on "Click to add a pic" button to add a picture and then again click on "Click to add a pic" button to add another picture.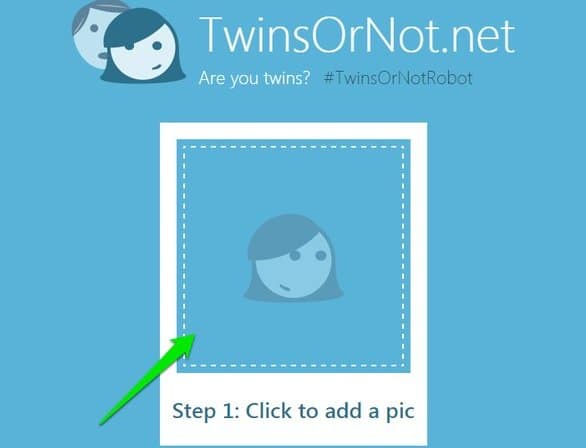 Once both of the pictures are uploaded, the tool will do a bit processing and then show a percentage bar below showing how much the images look similar. This can be a great tool to try out once you have used the tools mentioned above.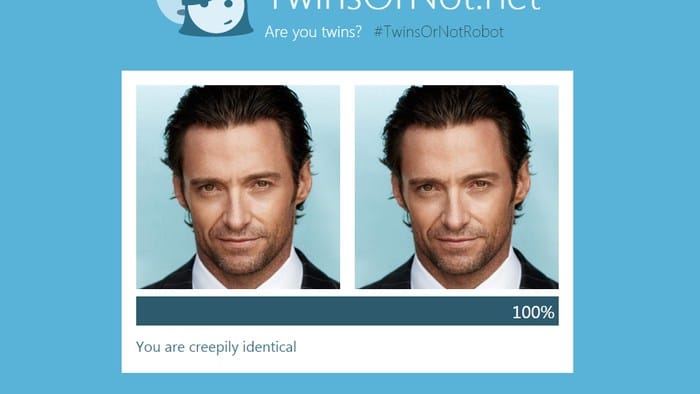 If you found any picture that looks quite similar to the picture you uploaded, then you can use this tool to get an actual estimation instead of just thinking about it in your head.
6. FindFace – Face Search by VK.com
If you are searching for someone from Russia or maybe any other part of the world with a profile on VK.com, FindFace (Face Search by VK.com) is the facial recognition search engine you need. You won't be surprised if I say that VK.com is the largest social network in Russia.
So no doubt, the person whose face you want to identify, might have a profile or uploaded his/her picture on VK.com. You simply need to log in using your VK.com account, grant app permissions and upload a JPEG or PNG photo. The maximum file size limit for the photo is 5Mb.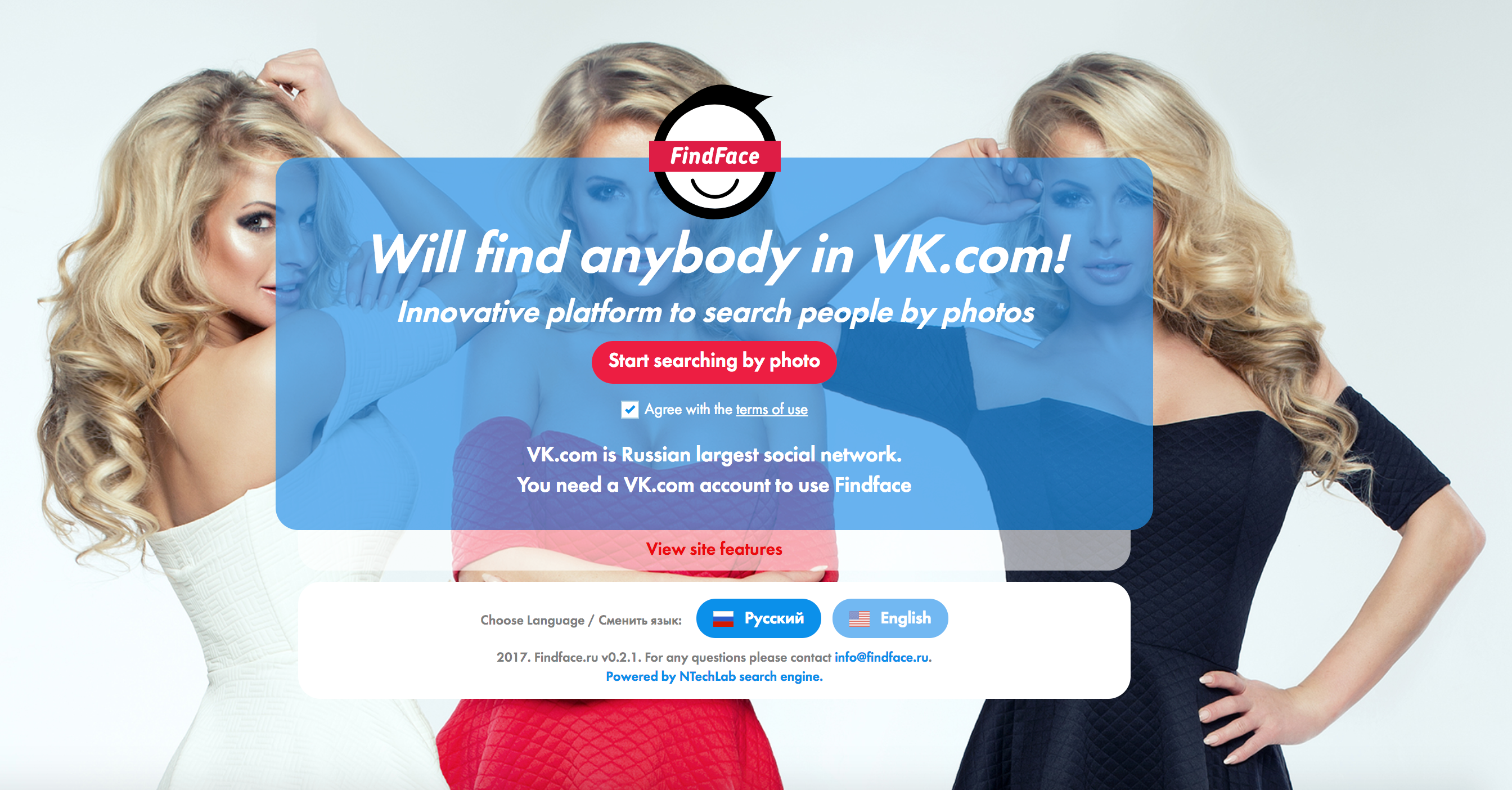 What the Face Search carried by VK.com does is: it simply looks for the person in the photo you upload and matches that with various images in its database. Once able to find a similar face, it presents you with many face match results. You can filter those faces for better facial recognition by gender, age, relationship status, and even location. As they say it, FindFace is an innovative platform to search people by photos.
Also Read: How to Earn Money Selling Photos Online? – Everything You Need to Know as a Beginner
The Pro Review From TechReviewPro
Finding similar faces on the web can be quite fun and in some cases important as well. You can look for people that look similar to you, and may even find your own pictures being used by other people.
Such technology is also quite handy for tracking down someone's activity online, by checking out their other pictures that are online and distributed over different websites (for legal purposes, of course).
All the above mentioned facial recognition search tools will help you find and identify images that are similar to the picture you have uploaded.
These services are free to use as far as finding similar images are concerned, so use them as you please. If you know any other good facial recognition search engines, do let us know in the comments and help other readers.
Related Resources: