Emoji and Stickers have taken the Internet by storm, so is emoji maker apps. And, all for the right reasons.
You get to express and make the conversation more meaningful with the help of emojis. Not to forget, it also makes it fun and engaging. Even the professionals make use of it to help make mission-critical communication easy to follow.
It is just something that may not look significant, but it's not going anywhere anytime soon. And, now, you will find emojis go up a notch for the users by being able to make custom emojis. How do you make your own emoji? Are there any emoji maker apps that let you do that?
Yes, but you do not need to search for them. I've got you covered. In this article, I will be mentioning the best emoji maker apps that will help you make your own emoji.
Top Emoji Maker Apps & Tools to Make Your Own Emoji
If you are looking for a simple way to make your own emoji, you don't need to worry as here I have listed some of the top emoji maker apps that will help you make your own emoji. Thus, making it super fun and exciting to create custom emoji of your own.
Note: The list includes options for making emoji on both Android and iOS.
1. Bitmoji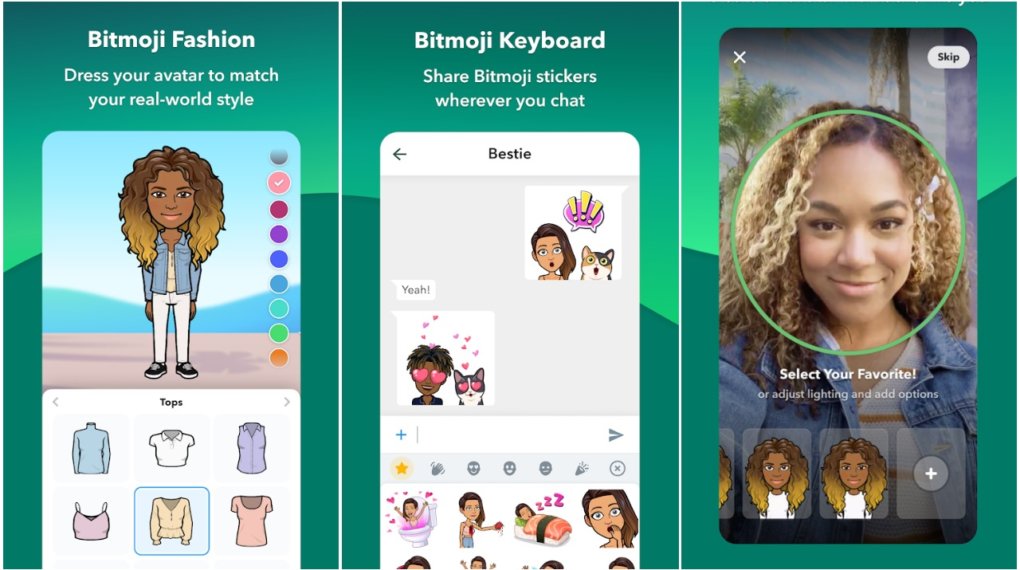 Bitmoji is a quite popular emoji maker app to create personal emoji designs. In other words, you just take a photo of yourself and an emoji can be created out of it along with the ability to customize it to some extent.
It's more like an "Avatar" but a personal emoji gives a nice impression and makes it unique. The customization options available are fun to use as well, you can change the cloth, grab different stickers, and do a lot more with it.
You can use Bitmoji emoji maker with a lot of messaging apps, especially, Snapchat. It is available for both Android and iOS.
2. Avatoon
Avatoon emoji maker is something similar to Bitmoji, but a bit more like sketch-cartoon emojis. It uses facial recognition to detect you from your photo and then proceed to generate a cartoon avatar that looks like you.
You get the same level of customization to change the look or fashion of your personal emoji. However, it is worth noting that some customization options are not available for free. So, to get access to that, you need to pay a fee (or get a premium subscription).
You can make personal stickers that you can use on WhatsApp, or simply focus on making emojis. It supports both of them.
It is an incredibly popular emoji maker app to create emojis and stickers, available for both Android and iOS.
3. Emoji Maker by MimiSoft (Android)
If you want to make perfect stickers and emojis for WhatsApp, Emoji Maker by MimiSoft is a fantastic choice.
You can create or generate an emoji from your photo or from any other photo. That also counts for a sticker that you might be interested in sharing on WhatsApp. You do not get many customization options, and it is tailored for WhatsApp primarily.
Basically, this is for someone who just wants custom emojis without many customization options. Unfortunately, this emoji maker app is not available for iOS, so it is Android only, as of now.
4. Zmoji (iOS)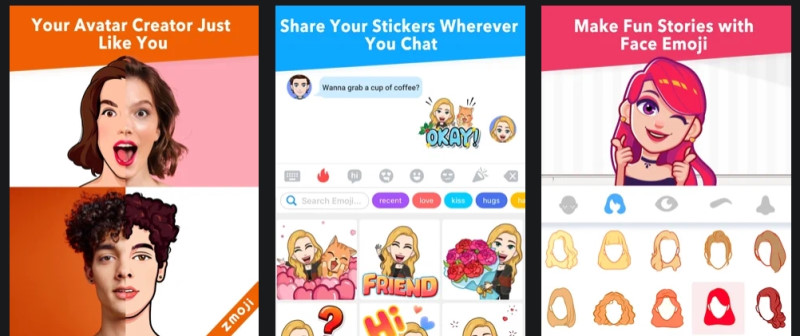 If you are looking to create a custom avatar and use it as an emoji or a sticker, Zmoji is just the perfect emoji maker app.
Even though it was available for Android, it is no longer listed as of writing this. You can perform a quick search just to make sure, but you can find it on the App Store for iOS devices. It easily transforms your photo into a cartoon avatar and lets you customize it to an extent. It has also been tailored for iPads, so if you've got one, it is a must-try option to make your own emoji.
The free version should be good enough to get started but if you want to make an unlimited number of avatars and get access to some exclusive emojis, outfits, and accessories, you may purchase a yearly subscription for about 99 USD.
5. Emojily (iOS)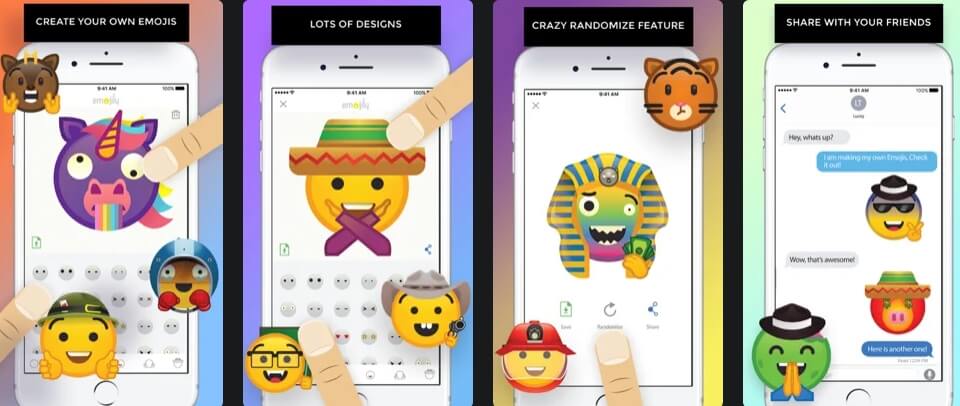 Don't want avatar emojis? Fret not, Emojily is an interesting app to help you create different emojis and customize them.
Unlike other emoji maker apps, you don't get to create avatars here, so it is completely tailored for generic unique emoji icons. It also offers a 3rd party keyboard to let you easily use the emojis without making an effort to separately copy and paste them.
It is a simple and useful emoji maker app for iOS devices.
6. Emoji Keyboard (Android)
Of course, you can make use of the emoji maker apps if you need to create custom emojis. However, if you just want some unique emojis, you can simply install an emoji keyboard without putting any effort from your side.
There are several emoji keyboard apps available, but here I've linked to the one that works great.
7. Bobble Keyboard
Yet another emoji keyboard with a lot of options to choose from. Not just limited to emojis, but you also get to access stickers, GIFs, themes, and fonts.
The keyboard also features the voice recognition typing and glide typing feature. So, it is also a decent option as a good keyboard app for your smartphone. You can find it available for both Android and iOS devices.
You can also long-press to send the emojis as big stickers, so that's quite handy to use.
Also Read: 10 Best Emoji Apps to Get Extra Emoticons for Android and iOS
Conclusion
No matter what you choose to go with, an emoji maker app, or a keyboard app that offers emojis. They both offer a good amount of unique and fun emojis, stickers, and avatar creation to make your own emojis, thus making your conversation interesting.
As you can notice from the list of the best emoji maker apps above, you get plenty of options for making your own emoji using emoji makers on both Android and iOS. Go with what you prefer!
A word of caution: You will find loads up emoji maker apps on the Google Play Store, not every emoji app is safe to use (and mostly contains annoying advertisements). So, make sure to check the permissions required by the apps you install (even the ones we suggested above).
Let me know your thoughts in the comments below and feel free to share your preference too.
Also Read: