Some of the most classic video games in all of history were released on DOS PCs. Fortunately, it's very easy to get your hands on modern PC versions of some of the best DOS games. In this article, we take a look at some of the top DOS games released in the history and share download links for modern adaptations of the games.
While it would normally be illegal to download games from the internet without paying for them, the majority of the best DOS games are now considered abandonware. This means that the original developers and publishers have abandoned the software and they are now readily available for legal free distribution.
Also Read: 15 Best Offline Chrome Games that You Can Play Without WiFi
17 Best DOS Games of All Time that You Can Play Now for Free
All of the best DOS games listed in this article are now abandonware, so it's completely free to download each and every one of them.
17. Wolfenstein 3D
Wolfenstein 3D is one of the best DOS games ever to launch. It's one of the most classic first person shooter games in the all-time history. The game drew inspiration from another title, which was named Castle Wolfenstein.
Wolfenstein 3D, however, focused on the shooting elements and put a lot of detail into the level of violence and gore. It was shocking but equally as engaging, and that's what made Wolfenstein 3D such a hit at the time.
16. Street Fighter II
Capcom was making strides in the fighting game genre by working on their Street Fighter series back in the early 90s. With Street Fighter II, things were getting more complicated.
Capcom introduced a scoring system in Street Fighter II that would grade players on their best combos, first attacks, and reversals. This was the beginning of what's now seen as one of the most competitive fighting game franchises in the world.
Download Street Fighter II here
15. SimCity
SimCity wasn't just a simulation game. It was a video game that required skill, patience and a lot of understanding. SimCity may have been trumped by the more recent SimCity 2000, but it's still a fantastic DOS game to play.
In SimCity, you're given the role of mayor in a brand new city – you're in control of buildings, facilities, taxes and more. Things get very complicated as your city expands in SimCity and the level of micromanagement needed to run a successful city could easily rival high-level Starcraft. Regarding game complexity, SimCity was certainly one of the best DOS games ever launched.
14. Prince of Persia
The original Prince of Persia title was an absolute classic. It launched in 1990 for DOS and a few other platforms and completely redefined the action/adventure and 2D platforming game genre.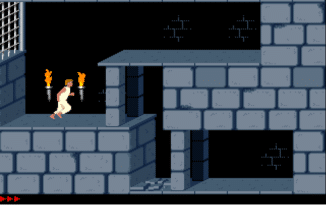 While Prince of Persia may not have had many successful appearances in the video game world within the last decade, its influences are still seen in many other popular platformers today, which makes the original one of the best DOS games to hit the globe.
Download Prince of Persia here
13. Pac-Man
If you don't know what Pac-Man is, give it a download now. There's no denying that Pac-Man was one of the first real video games ever to make it big time.
The icon that is Pac-Man has outlived many other video game greats, and new games with the Pac-Man name are still being made today. There's no doubt that Pac-Man is worth the experience. It sits there among some of the best arcade games of all time, such as Space Invaders and Frogger.
12. Lemmings 2 – The Tribes
Lemmings 2 – The Tribe is a puzzle focused video game that was released in 1993. The Lemmings franchise has had its roots firmly in many 90s kids hearts, and for a good reason.
Players were prompted to lead a group of Lemmings to their survival before they inadvertently launched themselves off of a cliff to their doom. It was a game that got players acting fast, and the later levels were a challenge many players never got past.
Download Lemmings 2 – The Tribes here
11. Tetris
Tetris is yet another classic video game that deserves all the praise it gets. The DOS version was launched in 1987, and it still stands as a fun game, even today.
A lot of the recent Tetris adaptations have done a lot to stray away from the original Tetris game mechanics, so if you wanted the tried and trusted Tetris experience, then you'll know the DOS version will be a good place to start.
10. The Oregon Trail
Now here's a classic worth playing over and over. The Oregon Trail was one of the first games to have such an emphasis on the story, and it had some realism to it.
Before The Oregon Trail, we had spaceships, asteroids and all sorts of unrealistic imaginations. The Oregon Trail is a piece of history, a milestone that showcases the potential stories that could be told through the video games. Not only is The Oregon Trail considered one of the best DOS games, but it's also regarded to be one of the best classic games ever.
Download The Oregon Trail here
9. Donkey Kong
Donkey Kong never quite got the success its rival, Mario, did, but it still had a great debut game. It was initially launched on a wide variety of platforms back in the early 80s', with DOS included.
In Donkey Kong, players must play as Mario and climb through obstacles on each level to rescue his lover from the grips of Donkey Kong. As players progress through Donkey Kong, the levels become significantly more challenging, and new types of obstacles are introduced.
8. Bubble Bobble
Bubble Bobble features two of the most iconic characters in the video game history. The game itself is also a blast as well. In Bubble Bobble, you play as two dragons named Bub and Bob.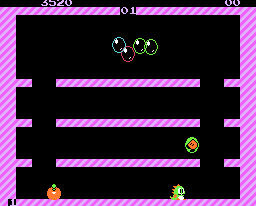 Players must, either on their own or with a player, fight through enemies and obstacles. There is a total of 100 levels, with a boss fight being the final level.
7. Teenage Mutant Ninja Turtles
Many people have some childhood memory of the Teenage Mutant Ninja Turtles. For a lot of people, their best memories were with the Teenage Mutant Ninja Turtles video game. Launched in 1991, TMNT came to DOS with a lot of offer.
The main storyline in Teenage Mutant Ninja Turtles for DOS puts the four turtles, Michelangelo, Leonardo, Raphael and Donatello against Shredder, who has set to take control of the New York City. Along the way, the mutant turtles set out to put a stop to any other petty crimes that happen in the city.
Download Teenage Mutant Ninja Turtles here
6. Championship Manager 93-94
Back when their graphical capabilities limited games, developers had to be creative in other ways. Championship Manager 93-94 was a perfect example of this.
This game was almost entirely based upon a text-based interface, which players could use to manage their own virtual football team with. The complexities of managing your own football team capture the imagination of many and the series is still very popular today.
Download Championship Manager 93-94 here
5. Star Wars
There are many, many Star Wars games today. Some were critical successes, others not so much, but it all began with the original Star Wars game back in 1989.
This title was launched on DOS, among other platforms. And while it's clunky and outdated today, it can still be a good laugh to play through. Players take on the role of Luke Skywalker as he's sent to destroy the Death Star – the game is considered to be a first person shooter, but it's nothing like what we'd consider a first person shooter to be today.
4. Disney's Duck Tales – The Quest for Gold
Disney's Duck Tales is a classic with a very dedicated following. The TV series for Disney's Duck Tales is making a comeback this year, so what better way to get prepared than by playing the original DOS game?
The Quest for Gold includes Scrooge McDuck and his nephews, Huey, Dewey, and Louie. With his nephews at his side, Scrooge McDuck has 30 days to settle a bet with one of his biggest rivals, Flintheart Glomgold.
Download Disney's Duck Tales – The Quest for Gold here
3. Castle Wolfenstein
Remember us mentioning Castle Wolfenstein earlier in this article? Just like Wolfenstein 3D, Castle Wolfenstein is available as a free DOS abandonware game, and it deserves just as much attention.
In Castle Wolfenstein, the player begins as a prisoner in a war camp. The player must make their way out, grab a weapon and steal the enemy war plans. The story is gripping, and despite its old age, the gameplay is great. We'd mark this as one of the top 5 best DOS games of all time.
Download Castle Wolfenstein here
2. Bust-A-Move
Bub and Bob from Bubble Bobble were brought into the world of Bust-A-Move back in 1994 – the game could be considered to be one of the first match-3 Candy Crush-like games in the world. It was very successful at the time, with much of that due to the fast paced, competitive multiplayer mode that would put two players against each other.
1. Batman Returns
Batman has been an ongoing success for DC for decades now. They launched the video game in 1993, and it was a hit. Despite there only being five primary levels, getting through the entire game certainly felt like an accomplishment. And this is even truer today now that the difficulty of many video games has decreased.
Also Read: Top 9 Best Offline Games for iPhone You Can Play Without WiFi
The Pro Review from TechReviewPro
The word DOS is symbiotic with some of the most classic video games to ever release. It's exciting that many of the best DOS games are now being put online as abandonware. It's becoming far easier to replay some of the classics that made video games what they are today.
Which your favorite DOS games of all time? Do let me know in the comments.
Don't Miss: