iMovie is a video editing application for macOS, iPadOS, and iOS devices. It is so seamless to work with that it lets you continue (or sync) your project from an iPhone/iPad to your Mac system, given that you have iCloud sync enabled or use AirDrop to transfer.
Of course, iMovie is a great application for devices in the Apple ecosystem. Unless you want to edit videos on your Apple Watch, wait what!?
On a serious note, even though iMovie is a great companion for video editing, it is not available for Windows, Linux or Android. So, in this article, we are going to take a look at the options (or apps like iMovie) for Windows, Linux or Android.
Why Do You Want Apps Like iMovie?
iMovie is already a pretty solid software tool for letting you edit your videos on your Mac or iOS devices. So, what's the reason that you would want to search for alternatives to iMovie?
The first possible reason is – you do not own a Mac or iPhone (or have switched from the platform recently).
The second reason you should consider is – the ease of use and different features. No doubt about iMovie's usability, but how will you be certain of your favourite video editor if you haven't tried the others?
Last but not least – iMovie isn't cross-platform. So, you have to search for alternatives to iMovie – apps that are similar to iMovie when you don't have an option.
Top 6 Best Apps Like iMovie that are Similar to iMovie
If you are looking for apps that are similar to iMovie but can't find an alternative to iMovie, fret not, because we have got you covered with this list of the top 6 best apps like iMovie.
1. Adobe Premiere Pro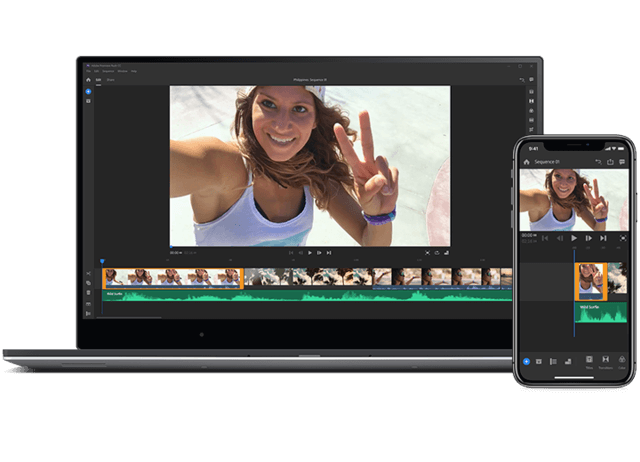 Platform: Windows / Android / iOS / macOS
An obvious guess for many – but it is recommended for serious professionals who don't mind paying a couple of bucks per month to subscribe to Adobe Premiere Pro.
It is available cross-platform. So, you can utilize it on any platform of your choice, including it as an alternative to iMovie on Mac.
Adobe Premiere Pro features a ton of advanced tools to ease up the editing part of creating video content. For mobiles, you will not get the same features – but it is free to try on your mobile. You will need a subscription to use it on your desktop.
2. VideoLAN Movie Creator (Under Development)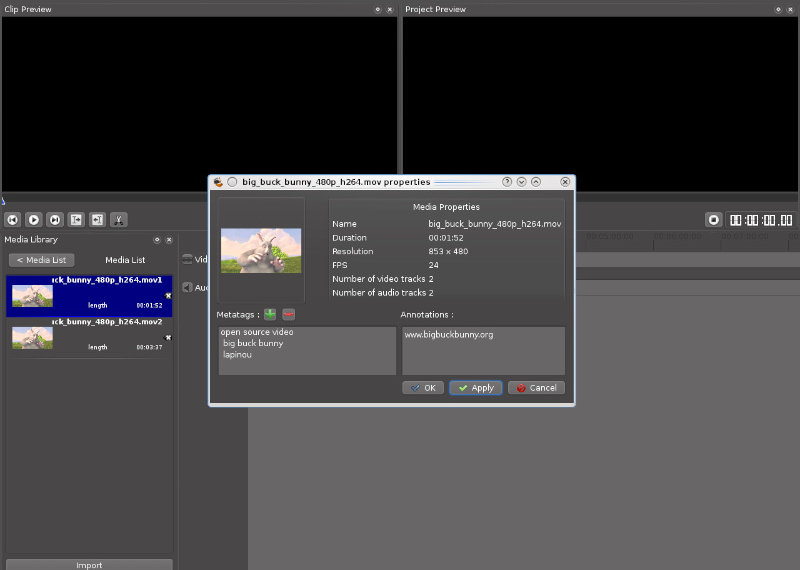 Platforms: Windows, Linux, and macOS
You probably did not know about this but it's a video editor by VLC. Surprised, right?
If you are looking for a free and decent video editor that is open source as well – VideoLAN movie creator is definitely something worth trying out.
In addition to that, you can also use it on Windows and Linux – including macOS.
However, it is still under development and not ready for beta testing – yet. So, it is worth keeping an eye out for this.
3. Final Cut Pro X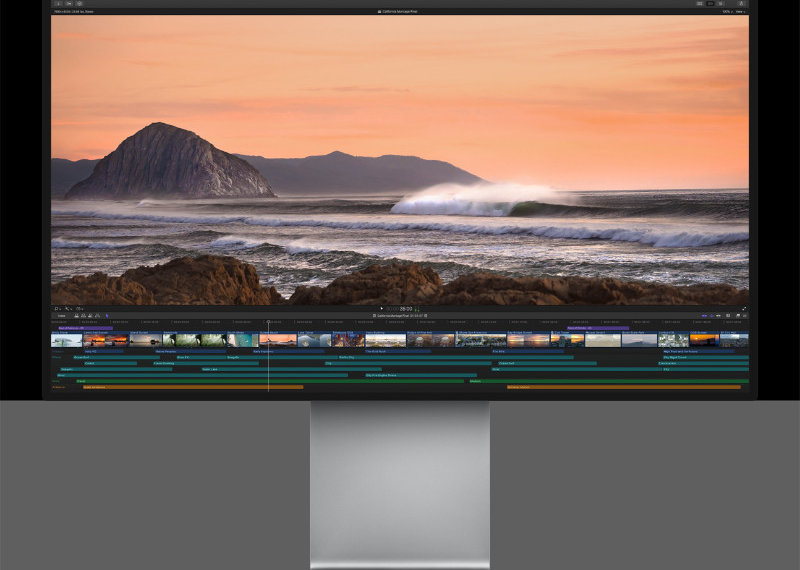 Platform: macOS
If you are looking for iMovie alternatives on Mac itself – there's probably nothing better than Final Cut Pro X.
The main highlight here is just because it is optimized for native usage on Mac. It performs very well compared to other software solutions for video editing. Also, it is worth noting that instead of a subscription on Adobe Premiere Pro, you can get own this for a one-time investment.
So, depending on how much you are willing to spend – Final Cut Pro X could be the perfect choice for your professional needs.
4. Filmora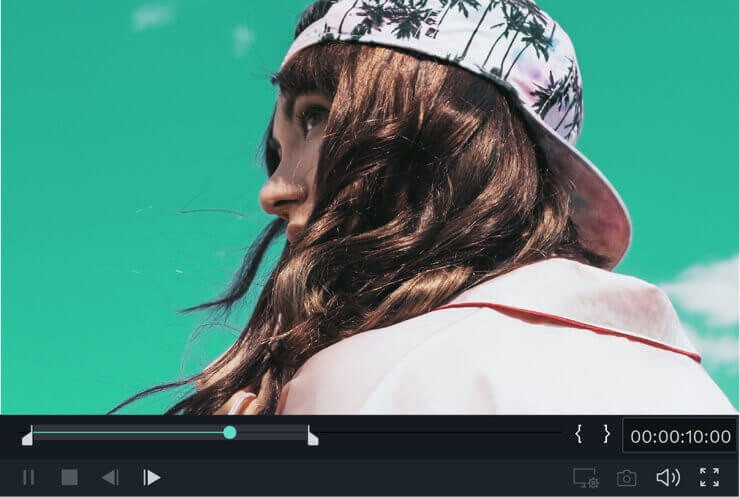 Filmora is a quite popular choice as an app like iMovie. The reason behind its popularity is: Not being technically advanced, and the powerful features that are so easy to use, in other words, the ease of use makes it quite popular among newbie video creators.
If you do not want to invest a lot of time in tweaking or editing the video content of your choice, Filmora will let you do the work easily. The user interface is simple and quick to grasp. It shouldn't take a learning curve for anyone to figure out editing using Filmora.
You can try it for free. But, if you want to continue using with all the features unlocked, you will have to consider getting a license for it. Fortunately, the license starts at just $40/year to $90/year for the PRO version.
5. PowerDirector 365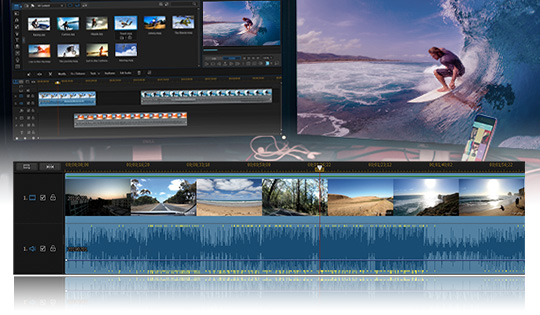 Platform: Windows
PowerDirector 365 by Cyberlink is an interesting choice as an app like iMovie. Cyberlink was quite popular when DVD-burning, ripping, and playing was something common.
However, with DVDs becoming obsolete – Cyberlink's PowerDirector tool still remains relevant because it lets you edit videos. Unlike other video editors, PowerDirector 365 may feature a basic user interface. But, it does the job expected.
From advanced motion tracking to layer management, you will get access to a pretty good package of professional video tools. You can try it for free. And, if you want to upgrade it to the premium version – it will cost you just $100 for the lifetime license. So, it's pretty affordable compared to the others. It is worth a shot.
6. Lightworks
Platforms: Windows, Linux & macOS
This is yet an underrated alternative to iMovie and other video editing tools. Lightworks is available cross-platform (even for Linux) which is quite impressive.
It features almost every essential tool that you will ever need to edit your videos. You can use it for free but will be limited to a couple of features that include export options up to 720p only. So, to get started you can have the free version installed.
From then, you can take a look at the user interface and the features that the premium license unlocks for you. In my opinion, if you work on multiple systems running on different operating systems, Lightworks will be a great video editor to have. But, then again, it alls depends on your personal preferences and the level of tools that you need. Still, it is worth a try.
Also Read: Top 10 Best YouTube Alternative Video Watching Apps
Conclusion
If you own a Mac, you will probably end up using iMovie. However, if you are not comfortable or satisfied with it, you can try these alternatives to iMovie.
In either case, if you are using a Windows machine or a Linux system and want to edit videos with a similarly seamless experience as you'd do on iMovie, I'll recommend Premiere Pro, Filmora, or Lightworks.
Of course, if you are looking for an app like iMovie being on a Mac-powered system, there's nothing better than Final Cut Pro X (unless you aren't ready for the one-time purchase)
So, what did you decide for yourself? We'll be also curious to know why you've been looking for apps like iMovie.
Feel free to share your thoughts in the comments below.
Also Read: