With the fast pace of technological advancement, the desire to hide personal details, go private and be anonymous is on the increase. This is hugely seen in the craving to send email anonymously. However, there are loads of anonymous email service providers that can provide you with best free anonymous email accounts without any trace of your identity.
At this point, it is very important you define why you want to go anonymous despite numerous reputable free email services such as Gmail, Yahoo Mail, Outlook and a host of others. Of course, privacy or anonymity is the right of every internet user on the web. And the fact is, Gmail, Yahoo mail or other free email service providers do not offer such privacy. In all, they get your details in order to place ads continuously to suits the data they obtained from you.
Amazingly, you can send loads of email to people or groups without the fear of disclosing your personal details irrespective of your reasons to do so. Here are 20 Best Free Anonymous Email Service Providers you can use to send email anonymously.
Also Read: How to Send an Anonymous Email from Anonymous Email Account?
20 Best Free Anonymous Email Service Providers to Send Email Anonymously
In this article, you will read about the best free anonymous email service providers that enable you to send email anonymously. Therefore, you don't have to worry about accumulations of unsolicited junks or spams in your inbox. These anonymous email service providers secure your personal details and your privacy is completely constant.
Guerilla is one of the foremost anonymous email service providers that allow you to create temporary or disposable email address. With Guerilla Mail, you don't have to panic about the person you are giving your email address to. It allows you to give your email address to total stranger and such individuals that you do not trust. It fizzles out in a short period of time. That is why it is termed self-destructible email address.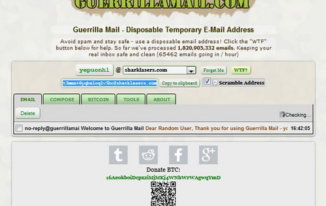 It works in a way that the email you sent is automatically deleted shortly after the delivery. This way, there is no trace of your identity on the internet. One unusual importance of Guerrilla is that it saves you from a pile of junks and unwanted emails. You can also download the app on Google Play Store as well.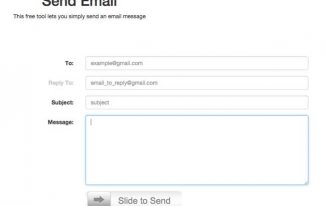 If you desire to send an instant email with utmost accuracy anonymously, this free anonymous email service provider tool is for you. Send-email.org has a simple and well-structured interface that gives room for you to enter recipient's email address, the subject of the mail and you then send the contents. Unlike most anonymous email service providers, this allows you to give your real email address to receive the reply from others.
Also Read: How to Send a Fax Online? – Best Online Fax Services
AnonymousEmail.me is a perfect option among various anonymous email service providers for you if you hate signing up to create your email account. It provides simple forms where you write the receiver's email address, the subject you want to address and the contents of the mail.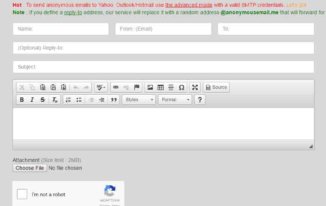 With its simple interface, you have nothing to lose. You are not required to drop any of your slight details. Your personal data is secured, and you enjoy full anonymity. You may attach files sometimes and decide to reply other emails.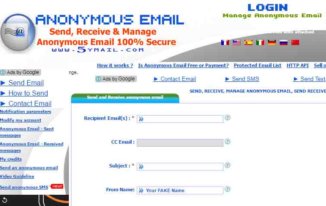 Just as anonymousEmail.me, 5YMail allows you to send anonymous emails by supplying the recipient's email details. You input the subject before going further to add your contents. One defect of 5YMail is, it requires you to add your real email in order to get your login details. You can decide not to receive any reply with a view to being totally anonymous. 5YMail has a great interface and an amazing text editor you can use to create your preferred formats.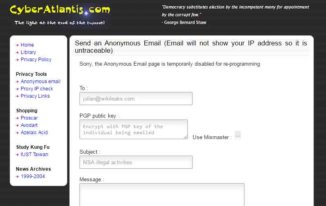 CyberAtlantis is a unique tool that allows you to hide your IP address. It is structured in such a way that once you send an email, it removes the IP address and you become untraceable. It does not require you to input any of your personal information except to add the recipient's email address, the subject, and your contents.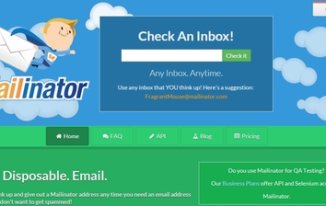 Mailinator is also a free disposable, anonymous email service provider. It deleted the public email automatically shortly after few hours. Mailinator prevents spam messages and frees your inbox of unwanted trashes. It allows you to create instant email inbox to receive email only. With Mailinator, you can create as many mailboxes as you want!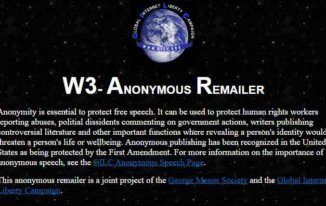 W3 Anonymous Remailer allows you to send a free anonymous email together with attachment. Unlike so many other anonymous email service providers or senders which only permit you to send emails only, W3 Anonymous Retailer provides you an interface to also add the attachment. These attachments coupled with the name, subject and the contents would go untracked.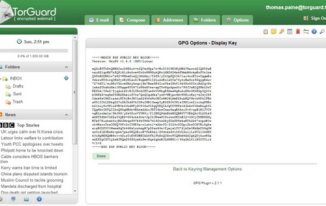 TorGuard is a powerful anonymous email service provider and sender with strong OpenPGP's encryption for safety and complete privacy. With this tool, you can freely send an email to any recipient around the world with utmost security of your personal information. Once you register your account here, you get 10 MB storage and privacy features to protect your emails. One useful feature of this tool is that there is no known procedure to break the encryption. So you are safe and completely anonymous.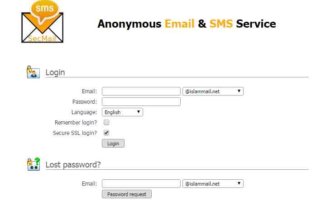 Just like TorGuard, Secure Email also another anonymous email service provider to send advanced protected anonymous emails for free. With this service, your emails are encrypted with 4096-bit key. So, it is strictly secure and fully anonymous. With the great encryption key, it is impossible for any other person to read email except you. Secure Email does not require your personal details or IP address.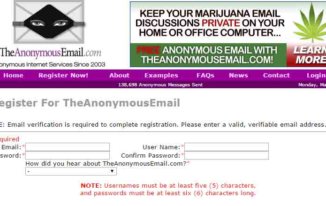 TheAnonymousEmail.com allows you to send an anonymous email simply by first registering with your valid email address. Once you successfully do that, you can send loads of untraceable emails without disclosing your personal details.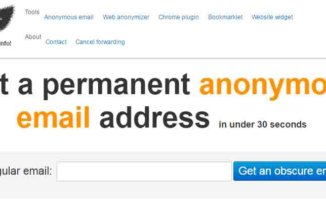 As the name suggest, NotSharingMy.Info is a unique anonymous email service provider that does not require your personal information. With this service, you can get free and permanent anonymous email address and receives loads of emails as much as you can. It also allows you to add your original email address which is protected from getting enormous emails.
Also Read: How to Send a Text Message from PC?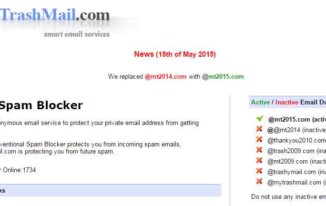 myTrashMail.com is an excellent anonymous email service provider that keeps your email address from spams. It blocks spams and trashes. You quickly create a private account here and send as well as receive free emails that are protected. myTrashMail.com has password protection built in it.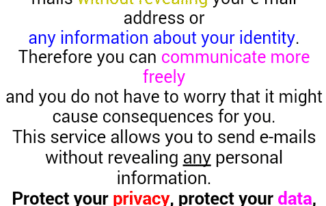 AnonEmail is another name in the list of best free anonymous email service providers. It allows you to send a highly protected anonymous email that is untraceable. You need to provide the name, the subject of the mail and the contents. AnonEmail does not require any of your personal details.
Hide My Ass is a great anonymous email service provider that keeps you from dropping your email address whenever you sign up. This fantastic service has features and simple interface that allows you to receive emails only. With it, you can send a notification to your valid email address whenever you receive emails. You can preset your email address to auto delete for some period.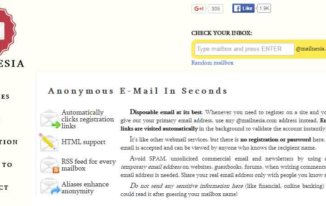 Another disposable email address provider that helps you send temporary emails is Mailnesia. It has great features that help you send attachment alongside your emails. Automatic inbox generation, automatic confirmation link system for your website and other advanced features are what differentiate Mailnesia from other best anonymous service providers.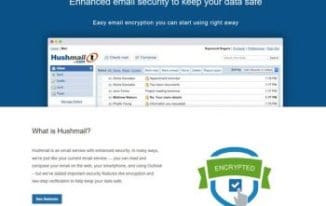 Hushmail is one of the most reputable anonymous email service providers that has stood the test of time. It is uniquely encrypted and secures your privacy. No other person except you can read your email. Hence, it is safe.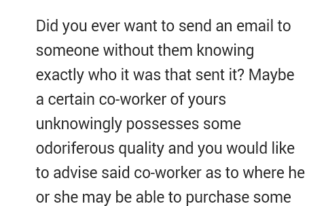 With a simple but beautifully structured interface, VenomPen provides you amazing free anonymous email service. One of the requirements to use this service is for you to ascertain that you are 18 years of age. You are also required to agree to their term of service usage.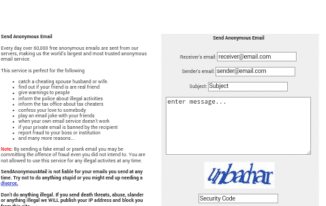 SendAnonymousEmail.net requires you to give security code before sending any anonymous email. 'Send Anonymous Email' lets you send email anonymously for free without registration. It requires some basic information from you though majorly optional in some cases. However, like other anonymous email service providers, you are supposed to input the name of the recipient, subject, and contents of the email.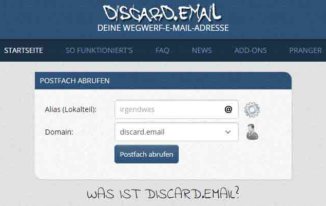 Discard.email is an anonymous email service provider with a simple interface and well-considered interface. It offers quality services that help you receive and send a free anonymous email. With Discard.email, your sent emails will disappear automatically shortly after seven days.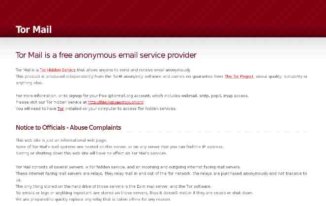 Tor Mail is the last on our list of best anonymous email service providers but surely not the least. It offers perfect service of blending anonymous emails with attachment. Tor Mail is simply a subset of the Tor Project which allows you to send huge lots of anonymous emails with complete privacy. To use it, you must first install Tor browser on your personal computer.
Also Read: 6 Best Free Online Fax Services to Send a Fax Online for Free
The Pro Review from TechReviewPro
The daily increase in cyber-crimes and high level of rising global insecurity are deafening. These and many other personal individual reasons have made so many to decide to go anonymous. Unlike previous years where it is practically impossible to hide your identity, the advent of time-tested online service providers makes it easy to do so. As a matter of fact, using an anonymous email address that could not be traced is straightforward and easy today.
If you know other anonymous email service providers we did not mention here, feel free to drop them in the comment box below.
Don't Miss: