iPhone offers a lot of features out of the box. But, every now and then, you will end up utilizing specific applications for certain tasks.
And, measuring the altitude or elevation point when you are off on a hike, mountain biking, and other outdoor activities will require you to use an app as well, ideally, an altimeter app for iPhone.
As an alternative solution, you can use sports equipment or opt for a watch that includes an altimeter. However, that could be expensive. 
So, in this article, we shall take a look at a few of the best altimeter apps for iPhone that should help you get near-accurate results and clarify if you can measure altitude on your iPhone by default.
Can You Measure Altitude on Your iPhone?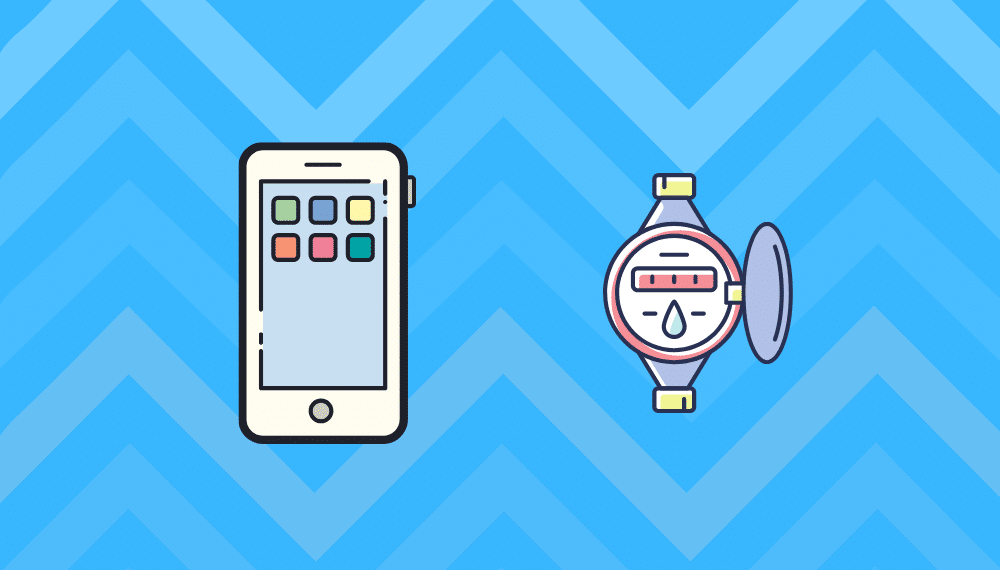 Technically, altitude and elevation are two different things, if you thought otherwise. Elevation refers to the distance from sea level to the ground.
And, the altitude is measured in the same way as the mean sea level, but for a particular object or vehicle.
With the help of the default compass app on the iPhone, you can easily measure elevation without needing to opt for a third-party altimeter application.
However, if you need more insights or functionalities, you can try third-party applications. Fret not, let me list some of the best altimeter apps for iOS that you can install on your iPhone.
Also Read: Best Photo Booth Apps for iPhone and iPad
Is Your iPhone Capable of Measuring Altitude?
Almost every iPhone since 2016 should be able to measure altitude changes while providing pressure data.
Particularly, iPhone 6 and above, should let you use these applications and get accurate results.
The barometer sensor, which is used to measure accurate pressure changes, was added to iPhone 6 and above.
So, it is best to prefer those devices if you want to get detailed insights.
Check out: Top 7 Best FM Radio Apps for iPhone to Listen to Radio on iPhone
Top 5 Best Altimeter Apps for iPhone to Measure Altitude
Note that some of the altimeter applications are completely paid options or free alternatives with optional in-app purchases.
The list below is in no particular ranking order. So, feel free to explore what fits best for your requirements.
1. Travel Altimeter & Elevation
Travel Altimeter is a beautiful altimeter app for iPhone that offers a rich user experience along with the necessary data. You get a variety of landscape backgrounds to blend in with the data, giving you an interactive experience.
You can use the altimeter app to track altitude changes with the change in pressure. Hence, this should give you a good reference to make decisions on whether to continue going up or down.
This should be incredibly useful for people with medical conditions who are advised to avoid high-altitude places.
As far as it looks, it provides you with real-time orientation data using the sensors on your phone.
You can use the Travel Altimeter app on iPhone for free with optional in-app purchases to get your custom or a different background.
Also Read: Top 7 Best Karaoke Apps for iPhone with the Best Karaoke Songs
2. Altimeter+
Altimeter+ is a paid altimeter application for iPhone available on App Store. It seems to be a popular recommendation, judging from the ratings and suggestions on social media.
Unlike some of the other altimeter app options, Altimeter+ focuses on features and data while offering a minimal user interface. It almost resembles the look of the default compass app with some additional tweaks.
You can choose to use a barometer, GPS, or Aster measure to get the required results.
In addition to the measurements, it also features an in-app mini-map that highlights the peaks and your estimated location, along with a few vital information.
Altimeter+ app for iPhone also includes Apple Watch support. So, it should be a seamless experience if you have an Apple Watch with you.
3. My Altitude
If you want an altimeter app with support for iPad, iPhone, and Apple Watch, My Altitude should be a fantastic choice.
It offers a simple interface while offering plenty of insights. Similar to other altimeter app solutions, it utilizes GPS to give you the data for altitude differences.
Similar to Altimeter+, it also shows you the atmospheric pressure differences using the barometer sensor on supported devices.
It is also worth noting that it offers proper integration with iMessage. So, if you want to send/share your data with a friend, you can do that with ease using the My Altitude altimeter app for iPhone.
4. Barometer & Altimeter Pro 4+
Barometer & Altimeter Pro is a good fit for users who do not want a unique user experience but focus on the data.
This altimeter app does a fantastic job at providing all the details on a single screen while giving you options to tweak it. You can change the barometer scale, altitude unit, temperature unit, and more.
Compared to some other available altimeter apps for iPhone, you get to control more things here. For instance, you can choose to update the GPS data constantly or update it manually when you use the app.
In addition to that, you also get to re-visit historical data for the past 30 days in the form of a graph. So, if you appreciate that kind of insight, this should be a no-brainer to try.
5. Barometer Plus – Altimeter
Barometer Plus is a minimal-looking altimeter app for iPhone that shows you the data using a visual compass or a graph.
It lets you enable custom notifications in case of a pressure change or for a targeted value. While it may not offer the most fine-grained options, you should find all the essentials with the app.
You also get to utilize a widget if you want to add it to your home screen on newer iOS devices.
Also Read: Fixed: How to Fix iPhone Alarm is Not Working on iOS?
Conclusion
While we can list more of such altimeter applications for iPhone, these are the best ones that should fulfil your requirements. As mentioned, these are some of the best altimeter apps for the iPhone, and each of them has its own pros. Some are free, while others are having more advanced features at a premium price. So choose the one that suits you the best and don't forget to try different options.
What do you prefer to use? Do you stick to a free altimeter app or a paid app for the job? Let us know your thoughts in the comments below.
Also Read: